The ATEC Expo – Better than expected
After a few "meh" cycling expos in Sydney in recent years, I didn't hold out much hope for the inaugural ATEC (Australian Triathlon, Endurance and Cycling) expo, held on the 4th and 5th of July. I was pleasantly surprised to see that the organisers, who have obviously paid attention to the previous shows, putting on something that was worth the trip. As the title says, it was better than I expected.
I went early on the first day of the 2 day expo and there weren't a huge number of people there at the time, but the people who were there were very engaged with the stall holders and in the activities available. Rather than telling you about it, let me show you some slightly bad photos of the event (BNA's chief photographer was somewhere in Europe).
The venue was The Dome at Sydney Olympic Park. For the Royal Easter Show, this section of the exhibition complex is packed wall to wall. For the innaugural ATEC Expo, it felt a little bit empty, but then again I was there early on Day 1. More people would make a difference to the feel of the space, and next year I'm sure there will be more stalls.
The title picture is the SOS brand of electrolytes, for cyclists and triathletes.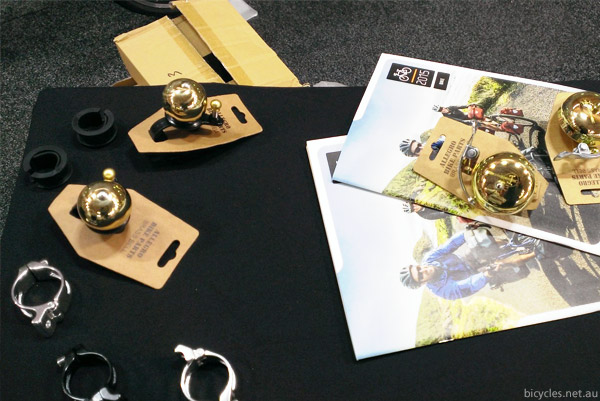 Some products for the touring cyclist. Nice to see this segment catered for at a sport focussed expo. I love me some Ortlieb.

The cycling advocacy scene was represented by bicycleNSW.

Not a training wheel to be seen, thankfully. Note the room for kids to try these out on; they wouldn't let me have a go.


This is some sort of cyclocross without bikes. Some people are weird.

Mamils were catered for.

Dirty minds.

Our friends at Oorr, jerseys from recycled material.

Unbreakable sunglasses. Sounds like a challenge to me.

I have no words.

Who's this guy?

I got my BNA Premium kit a few days before the show, and I gave feedback (good, of course) directly to Drew from Cuore.

I grabbed some samples of this. The guy said if it wasn't better than my current sunscreen, he'd buy me a tube of my favourite brand. Come summer, challenge accepted.

Sugar free energy supplement for your bottle. Caffeine, guarana, etc. Tastes OK.

Lots of nutrition stuff at the show.

I love these guys. I've been buying off them for ages. The Recuper8 might be the most cost effective protein/carb mix available in Australia (and in bulk).

You've got to put all of those drinks somewhere. Here's where.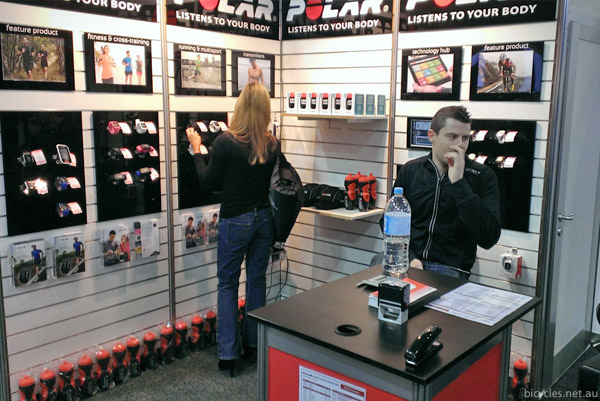 I spoke to the Garmin people about their 520 model first. They had a very plain stall. Polar was more interesting, and they apparently have a competing model coming out this year.
It was a smoothly run event and the organisers should be pleased with their efforts. Next year's show should be much better. There was a $20 entry fee for each day, though I don't think anyone paid that price. $20 is ridiculous and simply discourages people from coming in and having a look. For visitors it needs to be free. As a freebie event, I loved the time I spent there.
ATEC are also shortly to announce the 2016 dates for the expo. Keep informed via atecexpo.com.au