Australian Cycling Directory
The most comprehensive directory of Australian cycling (submit or update your listing)
Australian Cycling categories
New and Recently Updated listings
A Mountain Bike Specific online store located on the Gold Coast and shipping Australia wide. Huge range of Parts, Accessories, Clothing, Bikes and Frames all at dirt cheap prices. 100% Australian owned with local warranty support and same day shipping on all orders if placed before 2pm. The one stop MTB shop!
4/26 Newheath Drive, Arundel, Queensland, 4214, Australia
The 'RearViz' is a fully-rotatable, arm-mounted mirror that mounts on the arm to give riders the widest rearward vision when cycling. Perfect for commuters, this patented product is already being used by hundreds of cyclists around the world to look forward and see behind when cycling in busy streets or in group rides. This safety product has become the next must-have for safety cautious riders. With an interchangeable base, the RearViz can transform into a Universal Camera Mount in seconds. Cycle safely and look forward, see behind today! Shop online and receive free shipping in Australia
PO Box 726, Runaway Bay, Queensland, 4214, Australia
IIco's goal is to promote intelligent and innovative devices which will be embedded with cutting edge smart technology. Our intelligent and innovative products will help users embrace and enjoy this digital world we are living in. After years of research and development behind the scene, COROS are so excited to reach this phase of development and have the first generation smart helmet ready for the global market. The most exciting part of sport should be the enjoyment it can bring to us and it should be fun for everyone involved.  Without question, the COROS smart helmet would bring more enjoyment […]
​Ivanhoe, Victoria, 3079, Australia
Founded with a love for bikes and cycling. Happy Wheels provides quality bicycle products and mechanical expertise. Our professional bike servicing takes care of every bike as if they were our own. Visit our Kensington store for a test ride.
143 Anzac Parade, Kensington, New South Wales, 2033, Australia
Global Cycle Rides are creating group road rides, including or excluding premium road bike rentals, in all major cities around the world for serious cyclists who want to escape the business meetings or main tourist traps. Complete the rider profile with bike measurements, book a ride in the city you are travelling to & GCR will do the rest. You bring cycling shoes, pedals & ride kit and we provide a quality pre-fitted road bike, helmet, experienced & fully insured local ride leader.  The next time you travel, book your GCR ride. You deserve it!
20 Terrace Rd, Killara, NSW, 2071, Australia
We are a new Belgian company called Flandrien Academy, we are a boutique travel agency who bring the Belgium experience and our cycling culture, both on and off the bike to visitors to Belgium.
Flandrien Academy , Duifhuisstraat 52F, Gent, 9000, Belgium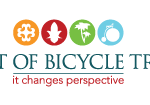 At Art of Bicycle Trips, we craft intimate bicycle vacations to many regions of India & Asia. Our well-researched, hand-crafted itineraries are designed to reveal region's diverse culture, heritage and countryside and experience the destination from a local perspective.
#522, 4th Cross, 2nd Block, R.T. Nagar , Bangalore, Karnataka, 560032, India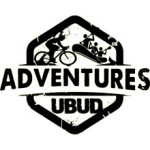 Cycling adventure through the countryside will bring you up close and personal with friendly local people, their unique culture, beautiful villages, stunning landscapes and amazing ancient temples. Not only rural villages and rice paddies, we offer you secret back roads, dense plantations and bamboo forest are just a few of them. Our routes are also flexible and can accommodate any level of experiences. Tours include: • Breakfast overlooking volcano and lake Batur • Riding through bamboo forest • Visiting traditional village of Penglipuran • Lunch at the restaurant in the middle of rice paddies.
jalan labuan sait, pecatu, Bali, 80361, Indonesia
Uniq Anodising, based in Golden Grove, is known for its quality finish, fast service and reasonable prices. We are able to organise for our clients convenice a pick up and delivery service with the Adelaide metropolitian area. We provide high quality anodising in a broad spectrum of colours as well as chromate conversion – no job is to small With our lead anodiser having over twenty years of experience and a sound reputation Uniq Anodising is your number one choice for your anodising needs. Please do not hesitate to call for further information. We can anodise your aluminium bike, frames […]
12 Edison Drive, Golden Grove , South Australia, 5125
Women's cycling performance & lifestyle apparel.. AUSTRALIAN design.. high quality look, fit & feel performance fabrics for the ASPIRING rider..
P.O. Box 7468, East Brisbane, Queensland, 4169, Australia