Australian Bicycle Shops in New South Wales
(246)
Sort by: A-Z Newest
Founded with a love for bikes and cycling. Happy Wheels provides quality bicycle products and mechanical expertise. Our professional bike servicing takes care of every bike as if they were our own. Visit our Kensington store for a test ride.
143 Anzac Parade, Kensington, New South Wales, 2033, Australia
Ballina's newest bicycle shop brings new ideas, new products and a new approach to customer service with the latest in style at the best value; Bicycle Sales, Repairs, Servicing and Hire. The Bicycle Emporium is the last word in all that is great and wonderful about owning, fixing and riding bikes. From the latest innovations, to the great masterpieces of the past and everything in between, we are passionate about bicycles and cycling. Whether they are old or new, built for comfort or for speed, we believe bicycles are meant to be ridden, not gathering dust in the shed and […]
2/158 River St, Ballina, New South Wales, 2478, Australia

The Lab @ EQ is Australia's only cycling hub that combines quality brands with an array of services to deliver an unparalleled cycling experience. From the latest technology bike fitting and VO2 testing equipment to state-of-the-art Wahoo Kickr Trainers that are networked wirelessly so groups can rave each other or ride a structured workout without any environment distractions (dogs, pot holes, lights, cars, other cyclists etc). Services include: • Bicycle repairs with a convenient drop-off point to alleviate parking issues •Undercover outdoor Turbo classes with the unique Wahoo Kickr Trainers •2 hours free parking •Biobike fitting system (dynamic bike fits) […]
The Entertainment Quarter, 125 Lang Rd, Moore Park, New South Wales, 2021, Australia
Velosophy in The Entertainment Quarter, Moore Park has closed for business. Creditors are instructed to contact farnsworth|shepard on 02 7903 8000
The Entertainment Quarter, Moore Park, New South Wales, 2021, Australia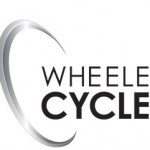 Locally owned and operated retail sales and fully equipped workshop.
86-88 Durham Street, Bathurst, New South Wales, 2795, Australia

39 Parramatta Road, Annandale, New South Wales, 2038, Australia
Great Bikes is an exciting new bicycle business offering wholesale prices for bicycles and accessories direct to the public. We stock mainly Cruiser, Comfort and Chopper style bicycles. Brands: Micargi, Phat, Retrospec, Classic Update 2016 – Website is broken, business may no longer be active
P.O. Box 17, Brooklyn, New South Wales, 2083, Australia
156 Clarence St, Sydney, New South Wales, 2000, Australia
Webstore specialising in clearance products & some regular cycling item including bikes, parts, accessories & cleaning products. 2016 Update – Website is broken, business may no longer be active
Isis Pl, Quakers Hill , New South Wales, 2763, Australia
Reid runs three major outlets located in Sydney, Melbourne and Brisbane, all of which stock virtually everything that a biking fanatic would be in need of availed in different designs to meet the varied needs of the rider.
56 Parramatta Road, Glebe, New South Wales, 2037, Australia