Australian Bicycle Shops in South Australia
(58)
Sort by: A-Z Newest
100% owned and operated REID cycles aims at providing Australia's best Value bikes. Reid Operates a robust online and instore business delivering quality bikes 'direct to public'.
230 Pulteney Street, South Australia, 5000, Australia
Bicycle Express Norwood, Adelaide's premium bike store specialising in some of the most desirable brands available like Trek, Cannondale, BMC, Lapierre and Santa Cruz just to name a few. Derived from a passion of cycling our team here at BE know bikes better than anyone, whether you want expert advice, mechanical repairs and servicing or help choosing the dream bike you have always wanted – Bicycle Express is your one stop shop.
138 The Parade, Norwood, South Australia, 5067, Australia
99 Bikes at Mile End is our first Adelaide Bike Shop. We carry a huge range of road, mountain, BMX, kids and commuter bikes at great prices. We also carry a wide selection of bike parts and accessories to suit all types and styles of riding. 
Shop 1, Mile End Home, 121-150 Railway Terrace, Mile End, South Australia, 5031, Australia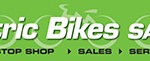 Electric Bikes SA have selected quality electric bikes from around the world in our showroom. Electric bikes have breathed new life into the traditional bicycle for hundreds and thousands of riders around the world. Come in and experience for yourself the new found freedom and healthier lifestyle that an electric bike will provide you.
344 Magill Road, Kensington Park, South Australia, 5068, Australia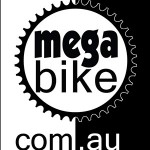 Mega Bike provides outstanding service to the Adelaide cycling community through our professional sales people, skillful mechanics and outstanding spin instructors. While it can be daunting to compare the vast range of bikes and accessories available in today's market, it's worth paying us a visit because we've worked out even the smallest details so you don't have to. At Mega Bike we believe that service is everything so when you're sick of the lack of service out there, come and visit us.
197 Rundle Street, Adelaide, South Australia, 5000, Australia
Little Black Bike is South Australia's only rider owned and run BMX store. Centrally situated on Pulteney St down the South Tce end in Adelaide's CBD. Little Black Bike stocks a wide range of premium rider owned brands. These brands include Animal, Bicycle Union, Colony BMX, Dig BMX Mag, ?clat, FBM Bikes, Federal Bikes, Fit Bike Co, Fly Bikes, Focalpoint BMX Mag, Nice Brand, Nike 6.0, Odyssey, Orchid Shoes, Primary Threads, Profile Racing, Props Visuals, Pro-tec, Skavenger, S&M Bikes, Snafu, Sunday Bikes, Terrible One, United Bike Co, Vans Shoes, We The People, 2020 BMX Mag and others
224 Franklin St, Adelaide, South Australia, 5000, Australia
99 Florence St, Port Pirie, South Australia, 5540, Australia
45 Cliff Ave, Port Noarlunga, South Australia, 5167, Australia
90c Beach Rd, Christies Beach, South Australia, 5165, Australia
523 Portrush Rd, Glenunga, South Australia, 5064, Australia