Australian Bicycle Shops in Western Australia
(77)
Sort by: A-Z Newest
Bicycle sales, accessories, expert workshop, expert advice. 15years+ industry experience. Servicing Broome and the Kimberley Brands: Apollo, Cannondale, Gt
46a Blackman street, Broome, Western Australia, 6725, Australia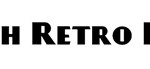 Perth Retro Bikes specialises in new and used retro bikes. Based in Perth and servicing the West Coast of Australia, we offer a great selection of cheap mens and women's bikes.
235 Loftus Street, Leederville, Western Australia, 6007, Australia
SpokeCulture was founded in August 2013 in Perth Western Australia, born out of a passion for everything Cycling with a emphasis on the beauty and simplicity of fixed gear and Single Speed bikes. In addition to our online store SpokeCulture also offer custom Fixed gear and SingleSpeed builds. Email us to make an appointment and chat about your next rad ride.
Myaree, Western Australia, 6154, Australia
100% owned and operated REID cycles aims at providing Australia's best Value bikes. Reid Operates a robust online and instore business delivering quality bikes 'direct to public'.
Unit 4, 7 Erindale Road, Balcatta, Western Australia, 6021, Australia
Munda Biddi Mountain Bike Hire is located near the Perth Hills in Western Australia close to some of Perth's best Mountain Biking. We hire out quality Mountain Bikes to Mountain Bikers of all levels.
5595 Helena Valley Road, Helena Valley, Western Australia, 6056, Australia
Come into George's Bike Shop and you will see the same faces you've seen for nearly 20 years. George's is a family owned and operated business; we get to know you and can cater to your individual cycling needs with caring and expert service. Our staff have a combined cycling knowledge of over 35 years and a family background in the cycling industry of more than 60 years. We offer friendly service and always endeavour to have the most competitive prices. Inside our store you'll find a huge range of trikes, trailers, scooters, BMX bikes, mountain bikes, road bikes and […]
13 Augusta Street, Willetton, Western Australia, 6155, Australia
The Bikemason is a professional mechanic devoted to bicycle servicing, assembly, and repair in Perth, Western Australia. No sales, just service. You can think of the Bikemason as your personal mechanic, leaving you free to pick the parts you need from any shop or online catalogue. Of course, if you don't have the time, the Bikemason can source the parts you want. The Bikemason was created out of passion, and from that comes devotion and diligence. I will work on your bike as if it was one of my own. Services: Bike assembly and parts fitting, all servicing, and riderpositioning. […]
64 Simpson Drive, Padbury, Western Australia, 6025, Australia
Cyclebuzz is a family owned and operated business which has been passed down three generations. With over 80 years of industry experience the team at Cyclebuzz can assist you with any bike-related questions you might have. Our passion and enthusiasm for cycling means that our in store range of parts and accessories are always on hand when you need it most. As a bicycle retailer in Perth, Western Australia, Cyclebuzz is kept busy meeting the demands of customers. With a certified Mechanic on-site all repairs are completed promptly and professionally. As any person in Australia with a passion for bicycles […]
Shop 10 - South City, Cnr South St & Bannister Rd, Canning Vale, Western Australia, 6155, Australia
94 Bluegum Rd, Beechboro, Western Australia, 6063, Australia
18 / 51 Rockingham Rd, Hamilton Hill, Western Australia, 6163, Australia