Australian Bicycle Shops in Adelaide
(6)
Sort by: A-Z Newest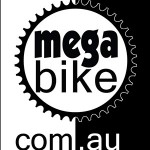 Mega Bike provides outstanding service to the Adelaide cycling community through our professional sales people, skillful mechanics and outstanding spin instructors. While it can be daunting to compare the vast range of bikes and accessories available in today's market, it's worth paying us a visit because we've worked out even the smallest details so you don't have to. At Mega Bike we believe that service is everything so when you're sick of the lack of service out there, come and visit us.
197 Rundle Street, Adelaide, South Australia, 5000, Australia
Little Black Bike is South Australia's only rider owned and run BMX store. Centrally situated on Pulteney St down the South Tce end in Adelaide's CBD. Little Black Bike stocks a wide range of premium rider owned brands. These brands include Animal, Bicycle Union, Colony BMX, Dig BMX Mag, ?clat, FBM Bikes, Federal Bikes, Fit Bike Co, Fly Bikes, Focalpoint BMX Mag, Nice Brand, Nike 6.0, Odyssey, Orchid Shoes, Primary Threads, Profile Racing, Props Visuals, Pro-tec, Skavenger, S&M Bikes, Snafu, Sunday Bikes, Terrible One, United Bike Co, Vans Shoes, We The People, 2020 BMX Mag and others
224 Franklin St, Adelaide, South Australia, 5000, Australia
Before Bio-Mechanics Cycles & Repairs, there was no dedicated repair workshop offering South Australian cyclists premier mechanical servicing. With this thought in mind – and almost twenty years' experience in the bicycle industry — Peter Hague launched BMCR in November 2004. Word of Pete's magical hands spread quickly; within three weeks of opening its doors, the shop was booked out a week in advance. It's been that way ever since. (Except during the Tour Down Under; then it's five weeks in advance.) Bio-Mechanics's services were in such demand that Pete's wife, Lia Weston, ditched her publishing career in July 2007 […]
260 Waymouth Street, Adelaide, South Australia, 5000, Australia
Bicycle Express, Adelaide's premium bike store specialising in some of the most desirable brands available like Trek, Cannondale, BMC, Lapierre and Santa Cruz just to name a few. Derived from a passion of cycling our team here at BE know bikes better than anyone, whether you want expert advice, mechanical repairs and servicing or help choosing the dream bike you have always wanted – Bicycle Express is your one stop shop.
124 Halifax Street, Adelaide, South Australia, 5000, Australia
200 Rundle Street, Adelaide, South Australia, 5000, Australia
266 -274 Pulteney St., Adelaide, South Australia, 5000, Australia