Coaching, Training and Fitting
(11)
Sort by: A-Z Newest
AustCycle is Australia's only national cycling accreditation program, which provides high quality education and training to community members to encourage them to get on their bikes and ride.  Whether for commuting purposes, for leisure or travel, AustCycle trains people of all ages and backgrounds to incorporate cycling into their lifestyle in order to stay active and healthy. AustCycle is the industry standard for teaching bike handling skills to the community in traffic and non-traffic environments.  It is a national system using accredited instructors (called Teachers) working for Licensed Providers, delivering training supported by an accredited national curriculum. AustCycle was established […]
C/PO Box 6310, Alexandria, New South Wales, 2015, Australia
Australian cycle skills was originally formed in 2009 and was focused on education our vision of learn, ride, enjoy has been the underpinning motivation for the company Learn – Education, basic skills, maintenance and safety Ride – Servicing and maintenance Enjoy – The reason to cycle We secured several contracts with various government agencies including gold Coast City Council, Ipswich City Council, Brisbane City Council and Queensland travel. This is very successful and has enabled the growth of the company to a new site – "The Shed" and our additional offerings 2016 Update – Website is broken, business may […]
Unit 12, 500 Seventeen Mile Rocks Road, Seventeen Mile Rocks, Queensland, 4073, Australia
Working in the cycling industry since 2006, I have always wanted to establish a business that represents my own ideas and high standard of customer service. Whether you want to enjoy casual riding with friends or race, BT Cycle Solutions can make you more comfortable than ever before. I wanted to spend more time with each customer than the retail shops allowed, BT Cycle Solutions is my way of sharing my knowledge with all levels of cyclist to optimize your comfort and performance
New South Wales, Australia
Chain Reaction Training (CRT) run a range of training programmes to help develop, up skill and improve riders cycling technique, skill and fitness through Interval Training, Wattbike Fitness Testing, Group Riding and Introductory and Development Cycling Courses.
PO Box 31, Floreat, Western Australia, 6014, Australia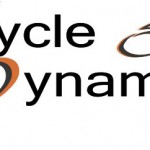 Located in West End, Brisbane, Cycle Dynamics offers a range of professional services to assist cyclists of all abilities to achieve their optimum performance. Services include: Bike Fitting, Pre-Purchase Frame Sizing and Injury Assessment & Management
391 Montague Rd, West End, Queensland, 4101, Australia
Cycle Physio is based in Brisbane and offers a professional sports physiotherapy service to all cyclists.  Services include bike fitting, injury management and injury prevention.  Athletes treated include cyclists, runners, swimmers and triathletes of all ages and abilities.  All services are performed by a highly experienced sports physiotherapist with a double masters degree in sports and musculoskeletal physiotherapy.
Camford Square, Corner Douglas & Dorsey Streets, Milton, Queensland, 4064, Australia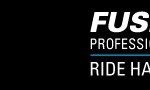 Fusion Peak is a Sydney based bicycle fitting company with a focus on rider satisfaction, comfort and performance.  With formal training from Serotta and Trek Bicycles and methodology from some of the worlds' greatest fitters, Aaron has the ability to fit existing bikes (road, time trail, triathlon and mountain) or fit and design custom bikes and frames from scratch using his Next Generation Serotta Size Cycle.  Fusion Peak also offers custom cycling prosthetic design and construction.
69 Fairlight Street, Fairlight, New South Wales, 2094, Australia
Located in the ground of North Head Sanctuary in Manly, Karma's multisport hub offers everything you need to support your cycling under one roof.  Focussed indoor bike sessions improve your strength, endurance and power on the bike. Our pilates, TRX and circuit classes target key muscle groups for cycling, and enable you to increase strength that directly translates to more power on the bike, alongside keeping you injury free. Add into the mix our yin yoga classes to keep you flexible and lengthened, and you have the perfect recovery off the bike, and a balance to your training that will […]
Building 2, North Head Sanctuary, 33 North Head Scenic Drive, Manly, NSW, 2095, Australia
Onebody is one of the leading triathlon coaching & indoor cycle training facilities in Sydney. Based in Castle Hill, they have a comprehensive range of training sessions and services including indoor power cycle sessions, retul bike fitting, swim squads, and track running. They also offer fully personalised triathlon & cycle coaching programs.
Unit 16 / 9 Hoyle Ave, Castle Hill, New South Wales, 2154, Australia
Rad Cyclery started business in 1998, closed for a few years in 2012 and re-opened in November 2015. Primarily a bicycle service centre, carrying a selection of parts & accessories, in-store & on-line, Steve Eggleton is a bike coach and bike fitter specialising in heart rate and power testing.
Shop 4/2 Grevillea St , Tanah Merah, Queensland, 4128, Australia