Importers and Distributors
(107)
Sort by: A-Z Newest
Award winning, adapted recreation and sporting equipment for older adults and people with disabilities
P.O. Box 361, Moonee Ponds, Victoria, 3039, Australia
Retailer/Distributor for VeloPac, TMR Designs Imprint Grips, Piston Racing Wheels and Altum Designs At Acium Sports our aim is to deliver world class products to the Australian market. With all of our brand partners worldwide, we follow the same philosophy, that is to be the best service provider we can be. Standing by our rider proven products to deliver you unique cycling goods at an affordable cost. We are based rural out of Melbourne and are determined to seek and deliver to our customers. Everyone of our products we import from our brand partners has been put to the test in […]
PO Box 308, Macedon, Victoria, 3440, Australia
., Moorabin, Australian Capital Territory, 3189, Australia
We are a Wholesale Company that proudly Imports and Distributes the following Brands to Retailers throughout Australia: Jamis Bicycles; Bauer Bicycles; LOX Cycle Locks; Pulse – Adventure Accessories.
5 Capital Place, Carrum Downs, Victoria, 3201, Australia
Balance Buddy is an Australian owned company, which is seriously committed to fun! We sell balance bikes which are engineered for minimum wear and maximum fun for children aged between approx. 18 months – 5 years old. The bikes are loaded with features that make them a safe and reliable option for your child, backed up by meeting and exceeding the highest EN71 safety standards. Balance bikes have no brakes and no pedals, which is what makes them so easy for toddlers to learn on. Once a toddler is tall enough to be able to sit on the bike with a slight […]
PO BOX 7419, Warringah Mall, New South Wales, 2100, Australia
282 Scarborough Beach Road, Osborne Park, Western Australia, 6017, Australia
We have one of the most comprehensive ranges in the industry and a reputation for being "in-stock" and giving great service. Bicycle Parts Wholesale has been a wholesaler to the industry since 1984 when it commenced as INCOMEX TRADING. Our founder retired in 2006, selling the business to the current owners.
76-80 Micro Circuit, Dandenong, Victoria, 3175, Australia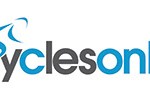 Bicycles Online is the exclusive importer and retailer for the global bike brand, Polygon. We also sell a range of parts and accessories, all through our online store. With highly efficient supply channels Bicycles Online currently supplies large supermarkets, government organisations, hire and fleet companies, with bicycles as well as parts and accessories. 
394 Pittwater Road, North Manly, New South Wales, 2095, Australia
We operate as a bicycle, and bicycle parts & accessories wholesaler supplying Independent Bicycle Dealers throughout Australia and the Pacific Area. Brands Zéfal, Rock N Roll, Cygolite, Sigma, Stolen, Kazam, Onguard, Lizard Skins, Birzman, Tioga, Maxxis, Jagwire
43 Redwood Drive, Dingley Village, Victoria, 3172, Australia
Bike Knack provides parts to the growing belt drive community, as a distributor for Gates Carbon Drive. Bike Knack also provides expert service and repair on all bicycle types, with mountain bikes a specialty. 
61 Lillian Ave, Salisbury, Queensland, 4107, Australia