Cycling Tours
(169)
Sort by: A-Z Newest
We run fully escorted tours along the banks of the Swan river, by the ocean, through vineyards to Fremantle, Guildford, and the Swan Valley and to Sorrento Quay. Off-road on cycle paths 99% of the way, each tour is just 35kms at a pace that any adult can easily manage whether they are a regular cyclist or not.
397 Crawford Road, Dianella, Western Australia, 6059, Australia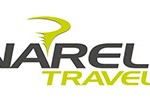 Your bike departs with you…. Tourism, organizational skills and technical know-how are the strengths of Pinarello Travel by Xevents: the official travel agency for the Cicli Pinarello Group. With Pinarello Travel we have developed a new way of travelling with your bike, thanks to the years of experience within the Cicli Pinarello Group along with strong ties we have with numerous individuals and organizations within the cycling, sports and travel world. Pinarello Travel offers you the possibility of combining a luxury holiday and the pleasure training/riding your bike. Our guests can relax and chill-out with their partner, family, and friends […]
Viale della Repubblica,12, Villorba, Treviso, 31050, Italy
Cycle Holidays in Bulgaria and South-East Romania. Guided Cycling Tours and Self Guided Bike Tours in the regions of the Lower Danube and the Black Sea coast. Wine and food tasting programs. UNESCO World Heritage Sites. Plateau Cycling Center is placed in the village of Nikolaevka which is a starting point of our tours. The village Nikolaevka is in the region of Varna in Northeastern Bulgaria – Europe. TOURING PERIOD: from April to November
block 2 app.60, Vitosha residential district, Sofia, 1700, Bulgaria
Praceta das Naus, Lote 6, Loja B, 1675-326 Pontinha, Pontinha, Portugal, n/a, Portugal
Practicebicycle Bike Tours are a premium speciality Bike Tour Company, Owned and operated by those who live it! Cycling Holiday Weeks in France, Switzerland, Italy and Australia. Based in Annecy, France (April – September) & Australia (October – March) Exclusive International Bike Race Tours are offered between May – August including the world famous "Tour de France".
PO Box 3008, Norman Park, Queensland, 4170, Australia
Enjoy the beautiful Provence landscape on our GPS fitted hybrid bikes. Stay at our popular 17th century Farmhouse B&B (with Pool). Home cooked food, local wines. We are a small family run business where service is the key – your not a number. Our tours are flexible, you use our ride directory to choose the rides and sights that you want, and then you follow your GPS. There is no 1 tour fits all. We live in Provence and know it well – meaning you get to see the Real Provence. Great times, great value for money…
536 Chemin du Sarret, Chemin du Sarret, Coustellet, Cabrieres d'Avignon, France, 84220, France
8630 E. Via de Ventura #110, Scottsdale, Arizona, 8525, United States
Fully guided & self-guided alpine cycling holidays in the heart of the Swiss and French Alps.  Share our passion for cycling in the heart of the mountains.  English speaking guides/owners & women only options.  We'll provide you with a personal challenge you can not only complete, but also enjoy! In other words, your legs may hurt, but not enough to distract you from the stunning scenery and mesmerising sights the Alps have to offer. We take pride in offering high quality holidays, top-notch personalised service and in sending you home with memories you won't forget in a hurry!
Sonzier, Montreux, Switzerland
See the beautiful Yarra Valley the fun and easy way by booking a journey with Rail Ride. Travel the historical railway alignment aboard a tandem tricycle between Warburton and Yarra Junction as your personal guide does all the pedalling! 2016 Update – Website is broken, and this service may no longer be active
P.O. Box 268, Warburton, Victoria, 3799, Australia
Rail Trail Cycling Tours provides easy, gourmet oriented cycling tours over a weekend. Using old railway lines converted to smooth, off road cycling paths, known as 'Rail Trails', we jump on and off our bikes sampling the local gourmet food and wine in the stunning Alpine valley region of Victoria. It's an all inclusive weekend, so all you need to do is enjoy the views, cycle a little, and sample the sumptuous local gourmet delights, all set amongst a gorgeous Alpine backdrop.
35 Grafton St, Bondi Junction, New South Wales, 2022, Australia