Australian Bicycle Shops in New South Wales
(217)
Sort by: A-Z Newest
Velosophy in The Entertainment Quarter, Moore Park has closed for business. Creditors are instructed to contact farnsworth|shepard on 02 7903 8000
The Entertainment Quarter, Moore Park, New South Wales, 2021, Australia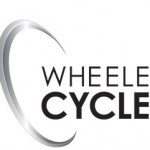 Locally owned and operated retail sales and fully equipped workshop.
86-88 Durham Street, Bathurst, New South Wales, 2795, Australia

39 Parramatta Road, Annandale, New South Wales, 2038, Australia
Great Bikes is an exciting new bicycle business offering wholesale prices for bicycles and accessories direct to the public. We stock mainly Cruiser, Comfort and Chopper style bicycles. Brands: Micargi, Phat, Retrospec, Classic Update 2016 – Website is broken, business may no longer be active
P.O. Box 17, Brooklyn, New South Wales, 2083, Australia
Atelier De Velo is no longer in business
156 Clarence St, Sydney, New South Wales, 2000, Australia
100% owned and operated REID cycles aims at providing Australia's best Value bikes. Reid Operates a robust online and instore business delivering quality bikes 'direct to public'.
3A Georgina Street , Newtown, New South Wales, 2042, Australia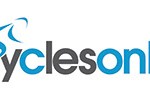 Bicycles Online is the exclusive importer and retailer for the global bike brand, Polygon. We also sell a range of parts and accessories, all through our online store. With highly efficient supply channels Bicycles Online currently supplies large supermarkets, government organisations, hire and fleet companies, with bicycles as well as parts and accessories. 
394 Pittwater Road, North Manly, New South Wales, 2095, Australia
ABC Bikes is your headquarters for the very best in mountain bikes, road bikes, kids bikes and naturally, the best service you'll find. Our workshop is renowned for it's excellent quality work and reasonable prices. We also stock a huge range of parts and accessories so you'll be able to find whatever it is your looking for.
Homebase Centre, 24 Blaxland Rd, Campbelltown, New South Wales, 2560, Australia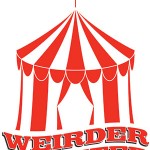 Weirder the Better is your one stop Circus shop. If you need any assistance feel free to call the shop on 02 47829806 We sell a wide range of Unicycles. Unicycles for Mountain, street, trials, flatland, performance and unicycles to learn on. We carry unicycle brands such as Kris Holm, Koxx One, Nimbus, Torker and Quax. We also have a range of Officially licensed Cirque Du Soleil circus products. In store we always have a 36″ Penny Farthing for sale.
Shop 11, 1-13 Katoomba Street, Katoomba, New South Wales, 2780, Australia
CLOSED FOR BUSINESS This shop has been reported as being closed.
2/8 Victoria Ave, Castle Hill, New South Wales, 2154, Australia