Australian Bicycle Shops in New South Wales
(231)
Sort by: A-Z Newest
Velosophy in The Entertainment Quarter, Moore Park has closed for business. Creditors are instructed to contact farnsworth|shepard on 02 7903 8000
The Entertainment Quarter, Moore Park, New South Wales, 2021, Australia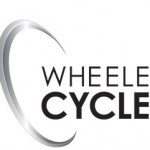 Locally owned and operated retail sales and fully equipped workshop.
86-88 Durham Street, Bathurst, New South Wales, 2795, Australia

39 Parramatta Road, Annandale, New South Wales, 2038, Australia
Great Bikes is an exciting new bicycle business offering wholesale prices for bicycles and accessories direct to the public. We stock mainly Cruiser, Comfort and Chopper style bicycles. Brands: Micargi, Phat, Retrospec, Classic Update 2016 – Website is broken, business may no longer be active
P.O. Box 17, Brooklyn, New South Wales, 2083, Australia
156 Clarence St, Sydney, New South Wales, 2000, Australia
Reid runs three major outlets located in Sydney, Melbourne and Brisbane, all of which stock virtually everything that a biking fanatic would be in need of availed in different designs to meet the varied needs of the rider.
56 Parramatta Road, Glebe, New South Wales, 2037, Australia
We sell Vintage Style Bicycles, parts and accessories (Dutch bikes, Fixies…)
P.O. Box 1469, Cronulla, New South Wales, 2230, Australia
The Pushbike Factory is your one-stop-shop for bike sales, repairs & service.  Come and see us for the best customer service in Campbelltown! Whether you are after a BMX, Mountain, Road or Kids bike, The Pushbike Factory is the place to go.  With top customer service, we will help you find the best bike for your needs! BMX BIKES – We sell top-brand BMX Bikes including Fitbike Co, WeThePeople, Fly Bikes, Forgotten, Sunday, Kink, Redline, Mirraco, Subrosa and more. We also sell Custom BMX bikes, with the best quality parts, you can have a PBF Custom BMX that turns heads!  […]
Unit 2, 1 Mill Road, Campbelltown, New South Wales, 2560, Australia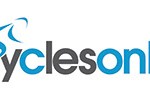 Bicycles Online is the exclusive importer and retailer for the global bike brand, Polygon. We also sell a range of parts and accessories, all through our online store. With highly efficient supply channels Bicycles Online currently supplies large supermarkets, government organisations, hire and fleet companies, with bicycles as well as parts and accessories. 
394 Pittwater Road, North Manly, New South Wales, 2095, Australia
ABC Bikes is your headquarters for the very best in mountain bikes, road bikes, kids bikes and naturally, the best service you'll find. Our workshop is renowned for it's excellent quality work and reasonable prices. We also stock a huge range of parts and accessories so you'll be able to find whatever it is your looking for.
Homebase Centre, 24 Blaxland Rd, Campbelltown, New South Wales, 2560, Australia