Australian Bicycle Shops in Western Australia
(81)
Sort by: A-Z Newest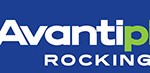 At Avantiplus Rockingham we pride ourselves on our passion for bikes. We cater for all levels of cyclists, from those just taking off their training wheels, to those pushing for race wins. We're here to offer you your best instore experience – providing you with a massive range and knowledgeable, helpful staff. This is what separates Avantiplus Rockingham from your everyday bike shop – the ability to provide the RIGHT BIKE, with the RIGHT FIT, at the RIGHT PRICE. Our Major Brands: Avanti, Scott, Raleigh and ABD (Previously Rockingham Cycle City)
No: 2 Acute Court, Rockingham, Western Australia, 6168, Australia
Shop 4, 106 Oxford St, Leederville, Western Australia, 6007, Australia
We are a specialist clothing store for all ages and sizes. Best range of Ladies kit in Australia! High tech cycling clothing, not only to keep you cool and dry, but to make you look fabulous. If we wouldn't wear it, we don't stock it.
409 Oxford St, Mt. Hawthorn, Western Australia, 6016, Australia
18/ 51 Rockingham Rd, Hamilton Hill, Western Australia, 6163, Australia
U7/8 Magenta Terrace, Mandurah, Western Australia, 6210, Australia
Update 2016 – Website is broken, business may no longer be active
563 Wellington Street, Perth, Western Australia, 6000, Australia
July 2013 – Fleet Cycles have reportedly closed for business
66 Adelaide Street, Fremantle, Western Australia, 6160, Australia
Established in 1929, a family owned business that specialise in bicycles of all styles, ranges and special requests.
366A Charles Street, North Perth, Western Australia, 6006, Australia
Mundaring, Western Australia, 6073, Australia
Unit 8, 162 Winton Rd, Joondalup, Western Australia, 6027, Australia