Australian Bicycle Shops
(860)
Sort by: A-Z Newest
ABC Bikes is your headquarters for the very best in mountain bikes, road bikes, kids bikes and naturally, the best service you'll find. Our workshop is renowned for it's excellent quality work and reasonable prices. We also stock a huge range of parts and accessories so you'll be able to find whatever it is your looking for.
405 Macquarie St, Liverpool, New South Wales, 2170, Australia
Abest is a dedicated Endurance Athletes Shop for Griffith & Outskirts. From the Abest in the World for the Abest in you Athletes Like Us. We are dedicated & passionate about what you want For over 10 years MILT MacFarlane the proprietor of ABEST from quiet beginnings at Ungarie to the roar of the crowd in Hawaii's Ironman Triathlon World Championships
475 Banna Avenue, Griffith, New South Wales, 2680, Australia
We stock a wide range of bikes as well as scooters, kids trikes, unicycles, tandems, electric bikes and scooters.
14 Carrington St, Palmyra, Western Australia, 6157, Australia
At Active Cycles we give friendly, professional advice to our customers. As we are all currently involved in just about every form of cycling, we can tell you what works (and what doesn't!) Active Cycles' range of bikes covers mountain bikes from leading brands such as Trek, Fuji and Haro to name just a few. We also carry more specialist machines such as Dirt Jump bikes, as well as kids' bikes and of course BMX bikes. Whatever type of bike you want, we can help you find the right one.
78A Port Stephens St, Raymond Terrace, New South Wales, 2324, Australia
Adrenalin Cycling caters for all of your bicycle related needs by offering a large selection of BMX, mountain bikes, hybrid bikes, high performance road bikes, electric bicycles and accessories. Adrenalin Cycling is a family owned and operated business, run by enthusiastic people with a passion for cycling, customer service and a genuine concern for rider satisfaction, safety and overall enjoyment. Our customer service has been built up over eighteen years of trading in Hervey Bay and we pride ourselves with the knowledge that we have assisted thousands of riders in their pursuit of riding enjoyment whether road, triathlon, BMX or […]
2/88 Beach Road, Pialba, Hervey Bay, Queensland, 4655, Australia
Established in 1979 by Frank Conceicao, Albion Cycles is one of Sydney's oldest and most successful bicycle stores. Albion Cycles was founded in 1979 by Frank Conceicao with the intention creating a place where cyclists of all levels and abilities can come and have their bikes serviced and maintained, whilst educating new cyclists in the area about the benefits of cycling. Originally located on the corner of Albion Street and Bronte Road and featured in the 2000 Sydney Olympics as the race passed the shop. Shortly after this we moved across the road to 1 Albion Street into a bigger […]
1 Albion St, Waverley, New South Wales, 2024, Australia
Established in 1976, the Aldgate Bike Shop sells a wide variety of specialist and family bike equipment. Our dedicated staff have indepth product knowledge & years of experience ensuring that they can advise you on the best bike for your situation. Aldgate Bike Shop also provide workshop services and specialise in the ongoing repair and maintenance of all bikes. Specialists in: Bike sales & service. Suspension. BMX & Mountain bikes. Family Bikes.
120 Mount Barker Road, Stirling, South Australia, 5152, Australia
Alexanders Cycle & Sport Store in Maffra covers looks after the locals for their family and kids bikes and sports gear needs.
54 Johnson St, Maffra, Victoria, 3860, Australia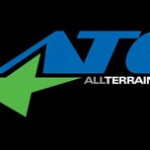 All Terrain Cycles (ATC) is located in the heart of the Victorian Alpine and High Country town of Mansfield. Only 2 hours drive North East of Melbourne you will find us on the sunny side in the main street. Owner/Operator Shannon Rademaker has turned it into a complete bike shop & mountain bike tour operation. Shannon's mission 'to get more people on bikes more regularly' is driven by his passion for cycling. ATC supports the local community, sporting clubs, and the Mansfield Mt Buller Cycling Club, through sponsorship, expert advice and quality customer service, keeping their bicycles in peak condition. […]
58 High Street, Mansfield, Victoria, 3722, Australia
Shop 8, Heathridge Shopping Centre, 99 Caridean Street, Heathridge, Western Australia, 6027, Australia