Brands and Manufacturers
(735)
Sort by: A-Z Newest
2552 McGaw Avenue, Irvine, California, 92614, United States
5800 W. Donges Bay Rd, Mequon, Wisconsin, 53092, United States
44 Parkhurst Drive, Knoxfield, Victoria, 3180, Australia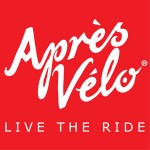 Apres Velo cranked out in 2006 to fill a gaping void within the cycling industry's casual clothing offering. Incredibly, the grand and noble sport of cycling seemed to have no "after cycle" gear with street cred. Thus began APRES VELO, which is French for "After Cycle". APRES VELO designs and produces the coolest cycling tee shirts on the planet. Designed without compromise for all bike-fixated obsessives, APRES VELO products blend style with optimum comfort. Our fabrics, print and wash finishes have a distinctive aged look and feel….lived in and loved. DESIGNED FOR YOU Our artwork and designs cover a broad […]
PO Box 6475, South Sydney Park, Alexandria, New South Wales, 2015, Australia
Where some see tubes, we see lines, shapes and stress forces to be mastered In the periodic table of the elements, Argon is one of six naturally occurring noble (or rare) gases. In the cycling world, Argon 18 is a strong brand that has established a substantial company tradition steeped in technical innovation and aesthetic refinement. The molecule logo on every Argon 18 headtube is both an invitation and a challenge to the most discriminating cyclists: we have crafted the materials in order to embody the most desirable and timeless qualities one could want in a bike; let riders now […]
6833 Avenue de l'?p?e, suite 208, Montr?al, Qu?bec, H3N 2C7, Canada
Since 1988 Arkel is crafting the finest bike panniers possible. Our creations are now available in Australia to cyclists and bike shops alike. Please do not hesitate to visit our main web site to gather all the information your heart wishes, then you can contact our agents to get the panniers. If they're out of stock we'd be happy to ship directly to you as well! Or you can ask your preferred retailer to order for you by contacting our agents.
314 Queen Street, Sherbrooke, Alberta, J1M 1K9, Canada
20.09.2012 – it appears that this business is no longer in operation.
Perth, Western Australia, 6000, Australia
PO Box 1247, Port Washington, New York, 11050, United States
Arundel Bicycle Co was formed in 2000 with a simple goal: "come up with some cool bike equipment that people want to buy". More than a decade on, Arundel now provides accessories to everyone from global sponsored teams such as Garmin-Cervelo whilst still providing the best quality products to everyday cyclists whom just love to ride their bikes. Each bottle cage or saddle bag is carefully designed to exceed expectations and fulfil actual needs NOT copy someone else's. If you appreciate quality and affordability then Arundel is for you!
Fort Worth, United States
Europa Boulevard, Westbrook,, Warrington, Cheshire, WA5 7YS, United Kingdom