Associations and Organisations
(65)
Sort by: A-Z Newest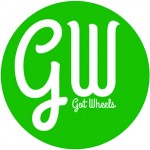 Got Wheels aims to counter the ongoing war between cyclists and motorist in Australia. Got Wheels is a Cycling Beacon mobile-phone application that alerts drivers to the presence of cyclists nearby. We aim to improve awareness and safety for cyclists around Australia.
Darlington, NSW, 2008, Australia
Annual homelessness fundraising cycle event on the EastLink motorway in Melbourne, with 35km Recreational Ride and professionally timed 75km Challenge Ride for individuals and teams. All rides include trips through both EastLink tunnels. EastLink is completely closed in both directions for the event.
EastLink Operations Centre, 2 Hillcrest Avenue, Ringwood, Victoria, 3134, Australia
233 Barker St, Castlemaine, Victoria, 3450, Australia
PO Box 17, Mirani, Queensland, 4754, Australia
n/a, n/a, Australian Capital Territory, 0, Australia
The trail care organisation for Nerang National Park, Gold Coast, Queensland
Nerang, Queensland, 4211, Australia
The Munda Biddi Trail (which means path through the forest in the Nyoongar Aboriginal language) is fast becoming a world-class, nature-based, off-road cycling experience. Starting in Mundaring (just outside of Perth, Western Australia) the trail meanders through scenic river valleys and the magnificent eucalypt forests of the State's South West. It utilises a network of bush tracks, firebreaks and disused railway formations and has sections suitable for cyclists of all ages and experience levels. Situated a comfortable day's ride apart are purpose-built Munda Biddi campsites with roomy camp huts and tent sites. The Munda Biddi Trail Foundation's vision is to […]
Level 1, Mountain Designs Adventure Building, 862 Hay Street, Perth, Western Australia, 6000, Australia
Join the commuter revolution and register for Ride to Work Day Show your support for riding to work and register for Ride to Work Day, 13 October 2010. Your registration helps improve bike facilities across Australia. Registering is free and will only take 2 minutes, less time than it takes to brush your teeth!
Level 10, 446 Collins Street, Melbourne, Victoria, 3000, Australia
PO Box 58, New Lambton, New South Wales, 2304, Australia
GPO Box 581, Canberra, Australian Capital Territory, 2601, Australia