Australian Bicycle Shops
(1014)
Sort by: A-Z Newest
Reid Cycles sell top quality bikes and accessories direct to the public. We source our bikes direct from leading manufacturers and sell through our own stores – meaning a better deal for our customers! Visit the store to see our great range of Road bikes, Singlespeeds/Fixies, Ladies Vintage bikes plus our new MTB and Hybrid bikes.
11 Birubi Street, Coorparoo, Queensland, 4151, Australia
Reid runs three major outlets located in Sydney, Melbourne and Brisbane, all of which stock virtually everything that a biking fanatic would be in need of availed in different designs to meet the varied needs of the rider.
56 Parramatta Road, Glebe, New South Wales, 2037, Australia
Reid runs four major outlets located in Sydney, Melbourne, Brisbane and Perth, all of which stock virtually everything that a biking fanatic would be in need of availed in different designs to meet the varied needs of the rider.
290 Victoria Street, North Melbourne, Victoria, 3051, Australia
We are an Australian owned and operated business that have a combined 20 years experience working and sourcing quality products worldwide within the international bicycle industry. Over the past eleven years we have developed key relationships to enable the launch of cycling express.com an Internet based bicycle retailer, distributor and wholesaler. Because of our important partnerships overseas and within Australia, we are able to compete globally; thus giving the best possible benefit to our customers through our international buying power. Put simply, we've gone about creating this new vision so that we can give Aussies and Kiwi's more bang for […]
1/21 Power Rd, Bayswater, Victoria, 3153, Australia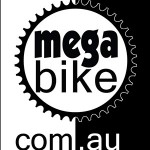 Mega Bike provides outstanding service to the Adelaide cycling community through our professional sales people, skillful mechanics and outstanding spin instructors. While it can be daunting to compare the vast range of bikes and accessories available in today's market, it's worth paying us a visit because we've worked out even the smallest details so you don't have to. At Mega Bike we believe that service is everything so when you're sick of the lack of service out there, come and visit us.
197 Rundle Street, Adelaide, South Australia, 5000, Australia
We sell Vintage Style Bicycles, parts and accessories (Dutch bikes, Fixies…)
P.O. Box 1469, Cronulla, New South Wales, 2230, Australia
Australian Cycle Skills is a bike shop in Seventeen Mile Rocks, Queensland.
Unit 12, 500 Seventeen Mile Rocks Road, Seventeen Mile Rocks, Queensland, 4073, Australia
Urban Cyclist is a one stop shop for all your cycling needs. We offer a full service bike shop with parts, accessories, complete bicycles, frame sets, forks, helmets, safety gear and lights. Everyone is made welcome, whether you're a newcomer, a city cycling dude, a hardcore racer or a tri-athlete. The only bike shop in Sydney you'll ever need.
Shop 121, 747 Botany Road, Rosebery, NSW, 2018, Australia
Our retail store is located at 45-47 King Street Queenscliff, Victoria, Australia. Operating as a home based bike repair business since 2009 we have since expanded into our first retail store which we opened in 2011. The business now incorporates Bikes, Repairs, Hire and Online sales. We offer a selection of Bikes and Accessories to suit all ages and styles of riding.
44-47 King Street, Queenscliff, Victoria, 3225, Australia
Melburn's home of cycling inspiration. fyxomatosis has been online since forever and now has a physical location in South Yarra. The FYXO Hub is a destination for cycling inspired events, available for art exhibitions, product launches, movie nights, seminars and an increasing range of cycling culture events. It also serves as a photography studio for lifestyle, commercial and wedding imagery. Carrying a line of quality local and international cycling brands, classic bicycle frames, immaculate vintage components, BREV. FYXOMATOSIS chainrings, a growing line of FYXO apparel, the Hub will be a cycling intersection you will want to stop at.
Melburn, Victoria, 3141, Australia