Mechanics and Repair in Victoria
(255)
Sort by: A-Z Newest
Sealy's Cycles is a family owned and operated business. We specialise in the sales, service and repairs of bikes. A fully qualified bicycle mechanic is on hand to carry out all repairs. We carry an extensive range of fitness equipment, apparel and accessories.
228 Main St, Mornington, Victoria, 3931, Australia
35 Tarwin St, Morwell, Victoria, 3840, Australia
89 Macarthur Street, Sale, Victoria, 3850, Australia
25 Franklin St, Traralgon, Victoria, 3844, Australia
Cycle City has been part of Ballarat for 20 years and we have put more backsides on bikes seat than anyone else. Our new website has been designed to give you a better look at all of the bikes and products that we have to offer. And you can now do whenever you like! But if you still want to drop in for a chat, we'll see you soon.
311-313 Mair St, Ballarat, Victoria, 3350, Australia
Peak Cycles was previously known as Peak Bike Hub Peak Bike Hub offer's you a pleasurable shopping experience, premium service and expert advice. You will only find Cycling and Triathlon products from the best brands at competitive prices. Our goal is to help you make the best decision, to get the most out of your bike and help you achieve your goals. Feel free to browse our site, contact us or visit our store, to enjoy the Peak Bike Hub experience.
101 Burgundy Street, Heidelberg, Victoria, 3084, Australia
Beretta's Bike Studio and Bike Hub store closed permanently in May 2017 Welcome to Beretta's Bike Studio. Our bike shop is located at Geelong, Victoria. Bikes are our passion, we love riding and we want to help make your riding experience amazing. At Beretta's Bike Studio all of the staff are passionate and very active bike riders, riding competitively and socially. We have a huge depth of experience and we think like bike riders. We stock the best brands on the market in bicycles and accessories and continue to refine our line up, to offer the most reliable and […]
190 Latrobe Terrace, Geelong, Victoria, 3218, Australia
Welcome to Bayside Bike Hub where we provide a welcoming atmosphere and take pleasure in providing high quality customer service to all of our customers. We are here to listen, advise and serve to you in achieving our aim of meeting your cycling needs – whatever they may be. Call in and meet Flea and the team.
894 Nepean Hwy, Hampton East, Victoria, 3188, Australia
At Ballarat Bike Hub we live, breath and love bikes. When we're not at work we're still living bikes, whether we are out riding, checking out the latest bike that rides past or even at bike races. Does this make us freaks? NO! The fact is that cycling is good for your body, mind and soul. Whether you ride for pleasure, racing, or transportation, RIDING IS ADDICTIVE. Here at the Bike Hub, we like to listen to your requirements and will point you in the right direction to fulfil your needs and/or wants. It doesn't matter if you want a […]
47 Little Bridge Street, Ballarat, Victoria, 3350, Australia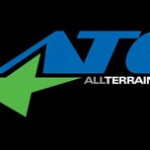 All Terrain Cycles (ATC) is located in the heart of the Victorian Alpine and High Country town of Mansfield. Only 2 hours drive North East of Melbourne you will find us on the sunny side in the main street. Owner/Operator Shannon Rademaker has turned it into a complete bike shop & mountain bike tour operation. Shannon's mission 'to get more people on bikes more regularly' is driven by his passion for cycling. ATC supports the local community, sporting clubs, and the Mansfield Mt Buller Cycling Club, through sponsorship, expert advice and quality customer service, keeping their bicycles in peak condition. […]
58 High Street, Mansfield, Victoria, 3722, Australia