Australian Bicycle Shops
(941)
Sort by: A-Z Newest
Dolomiti Ebikes is a leading range of electric bikes store in Melbourne, Australia. Dolomiti is a corporate body shared by young entrepreneurs passionate for modern technology. We are compelled by electric bikes to improve health and fitness, relationships and ecosystem with our outstanding and sustainable transport. Our electric bikes are made for the intent of independent transportation with high quality at very competitive price. Dolomiti ebikes store is based in the heart of Carlton where you experience an aesthetic combination of style and technology for electric bikes. Our showroom futures a wide range of electric bikes including small foldable electric […]
202 Elgin Street, Carlton, Victoria, 3053, Australia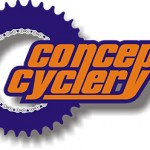 We have finally set up shop to display our range of product so you can see, feel and experience what makes our bikes so special. All our bikes sold at the shop will come with a "Service 4 Life" policy. No more costly services, you only pay for the parts. This way your investment will keep on looking and riding perfectly as long as you have it. We have a dedicated work station for all you aspiring mechanics wanting to learn more about bicycle maintenance. Just book a time and we will teach you. We are just off the the […]
Shop 1, 302 Logan Rd, Stones Corner, Queensland, 4120, Australia
Online-only cycling clothing & accessories specialist. Based in Melbourne, Australia
PO Box 226, Ivanhoe, Victoria, 3079, Australia
100% Custom Single Speed & Fixed gear bike
246 Brunswick street, Fitzroy, Victoria, 3065, Australia

Saint Cloud is a concept store fusing together fashion and bicycle culture. Founded by Nick Mahoney – a bike enthusiast with a dream to create a place that becomes a centerpiece among the Melbourne cycling community. With a keen interest to transcend the typical consumer based retail outlet, Nick intends to create a space where customers have a large impact on the stores direction. The Gertrude Street shop is a place for people to share their passions for bikes, apparel and art. Nick is a strong believer in supporting and endorsing unique and exclusive bicycle products and fashion on a […]
73 Gertrude St, Fitzroy, Victoria, 3065, Australia
156 Clarence St, Sydney, New South Wales, 2000, Australia
Reid runs four major outlets located in Sydney, Melbourne, Brisbane and Perth, all of which stock virtually everything that a biking fanatic would be in need of availed in different designs to meet the varied needs of the rider.
290 Victoria Street, North Melbourne, Victoria, 3051, Australia
We are an Australian owned and operated business that have a combined 20 years experience working and sourcing quality products worldwide within the international bicycle industry. Over the past eleven years we have developed key relationships to enable the launch of cycling express.com an Internet based bicycle retailer, distributor and wholesaler. Because of our important partnerships overseas and within Australia, we are able to compete globally; thus giving the best possible benefit to our customers through our international buying power. Put simply, we've gone about creating this new vision so that we can give Aussies and Kiwi's more bang for […]
1/21 Power Rd, Bayswater, Victoria, 3153, Australia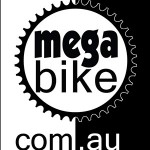 Mega Bike provides outstanding service to the Adelaide cycling community through our professional sales people, skillful mechanics and outstanding spin instructors. While it can be daunting to compare the vast range of bikes and accessories available in today's market, it's worth paying us a visit because we've worked out even the smallest details so you don't have to. At Mega Bike we believe that service is everything so when you're sick of the lack of service out there, come and visit us.
197 Rundle Street, Adelaide, South Australia, 5000, Australia
We sell Vintage Style Bicycles, parts and accessories (Dutch bikes, Fixies…)
P.O. Box 1469, Cronulla, New South Wales, 2230, Australia