Australian Bicycle Shops
(947)
Sort by: A-Z Newest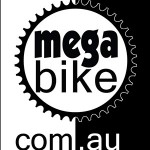 Mega Bike provides outstanding service to the Adelaide cycling community through our professional sales people, skillful mechanics and outstanding spin instructors. While it can be daunting to compare the vast range of bikes and accessories available in today's market, it's worth paying us a visit because we've worked out even the smallest details so you don't have to. At Mega Bike we believe that service is everything so when you're sick of the lack of service out there, come and visit us.
197 Rundle Street, Adelaide, South Australia, 5000, Australia
We sell Vintage Style Bicycles, parts and accessories (Dutch bikes, Fixies…)
P.O. Box 1469, Cronulla, New South Wales, 2230, Australia
Urban Cyclist is a one stop shop for all your cycling needs. We offer a full service bike shop with parts, accessories, complete bicycles, frame sets, forks, helmets, safety gear and lights. Everyone is made welcome, whether you're a newcomer, a city cycling dude, a hardcore racer or a tri-athlete. The only bike shop in Sydney you'll ever need.
Shop 121, 747 Botany Road, Rosebery, NSW, 2018, Australia
Our retail store is located at 45-47 King Street Queenscliff, Victoria, Australia. Operating as a home based bike repair business since 2009 we have since expanded into our first retail store which we opened in 2011. The business now incorporates Bikes, Repairs, Hire and Online sales. We offer a selection of Bikes and Accessories to suit all ages and styles of riding.
44-47 King Street, Queenscliff, Victoria, 3225, Australia
Melburn's home of cycling inspiration. fyxomatosis has been online since forever and now has a physical location in South Yarra. The FYXO Hub is a destination for cycling inspired events, available for art exhibitions, product launches, movie nights, seminars and an increasing range of cycling culture events. It also serves as a photography studio for lifestyle, commercial and wedding imagery. Carrying a line of quality local and international cycling brands, classic bicycle frames, immaculate vintage components, BREV. FYXOMATOSIS chainrings, a growing line of FYXO apparel, the Hub will be a cycling intersection you will want to stop at.
Melburn, Victoria, 3141, Australia
Italian Bicycle is a well established online retailer composed of professionals and recreational athletes. They all share together the same passion: involving as many people as they can into both recreational and competitive cycling through high-quality, beautiful and reliable bicycles. Italian Bicycles is the professional online retailer offering genuine quality bicycles and accessories to Australia and New Zealand. Italian Bicycles constitutes a precious stone within a wild and thick forest of mass-produced cycling items. In such a vast confusion we help offering a genuine and long-established Italian hand-crafting know-how, along with unique and unmatchable styles and designs. We start committing […]
Unit 4/80 Stevenson Street, Ascot, Queensland, 4007, Australia
The Pushbike Factory is your one-stop-shop for bike sales, repairs & service.  Come and see us for the best customer service in Campbelltown! Whether you are after a BMX, Mountain, Road or Kids bike, The Pushbike Factory is the place to go.  With top customer service, we will help you find the best bike for your needs! BMX BIKES – We sell top-brand BMX Bikes including Fitbike Co, WeThePeople, Fly Bikes, Forgotten, Sunday, Kink, Redline, Mirraco, Subrosa and more. We also sell Custom BMX bikes, with the best quality parts, you can have a PBF Custom BMX that turns heads!  […]
Unit 2, 1 Mill Road, Campbelltown, New South Wales, 2560, Australia
Pushys is one of Australia's leading Bike Retailer's, selling top brand Road, Mountain and BMX Bikes, Scooters and Accessories. We have vast experience and a depth of knowledge unequaled in the online market and we pride ourselves on being experts in the cycling industry. • Our mission is to deliver our customers the biggest range of product at seriously discounted prices. • All products we sell online are new, from authorised Australian distributors and backed by the Full Australian Warranty. • We promise the best online service in the country. We endeavor to get your items out the door the […]
PO Box 396, Salisbury, Queensland, 4107, Australia
Munda Biddi Mountain Bike Hire is located near the Perth Hills in Western Australia close to some of Perth's best Mountain Biking. We hire out quality Mountain Bikes to Mountain Bikers of all levels.
5595 Helena Valley Road, Helena Valley, Western Australia, 6056, Australia
Artisan Bicycles is no longer operating Artisan is a bicycle showroom built around iconic French brand Cyfac. Cyfac handcraft and hand-paint every frame in their small factory in La Fuye, France with the experience of 30+ years behind them. Originally 'the' builder for Tour de France teams, Cyfac's custom made frames were re-badged to sponsors needs and ridden to victories in all the major races across Europe. Cyfac now focus it's talents on building the perfect standard and custom frames from Carbon-fibre, Steel, Alloy and Titanium then painting them to suit. Artisan is an old-fashioned retailer aiming not for […]
123 Victoria Avenue, Albert Park, Victoria, 3206, Australia