Australian Bicycle Shops
(875)
Sort by: A-Z Newest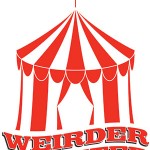 Weirder the Better is your one stop Circus shop. If you need any assistance feel free to call the shop on 02 47829806 We sell a wide range of Unicycles. Unicycles for Mountain, street, trials, flatland, performance and unicycles to learn on. We carry unicycle brands such as Kris Holm, Koxx One, Nimbus, Torker and Quax. We also have a range of Officially licensed Cirque Du Soleil circus products. In store we always have a 36″ Penny Farthing for sale.
Shop 11, 1-13 Katoomba Street, Katoomba, New South Wales, 2780, Australia
99 Florence St, Port Pirie, South Australia, 5540, Australia
Shop 1, 334 Cambridge Street, Wembley, Western Australia, 6014, Australia
You name it and we can provide it. With our experienced staff you can be sure we get the job done, and get it done right. We take pride in our work, and when you leave your bike with us it receives the same care and attention to detail as our team race bikes do. Tubeless tyres, shock rebuilds, gears, brakes or even a custom bike build. We do it all
48 Aurora Ave, Queanbeyan, ACT, 2620, Australia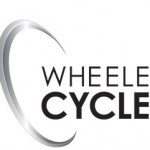 Locally owned and operated retail sales and fully equipped workshop.
86-88 Durham Street, Bathurst, New South Wales, 2795, Australia
1115-1117 Whitehorse Road, Box Hill, Victoria, 3128, Australia
265 Alice St, Maryborough, Queensland, 4650, Australia
Wilson's Bike Hub in Albion Park Rail takes over from Albion Park Cycles.
185 Princes Highway, Albion Park Rail, New South Wales, 2527, Australia
31 Urquhart St, Horsham, Victoria, 3400, Australia
293 George St, Windsor, New South Wales, 2756, Australia