Importers and Distributors
(941)
Sort by: A-Z Newest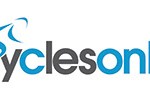 Bicycles Online is the exclusive importer and retailer for the global bike brand, Polygon. We also sell a range of parts and accessories, all through our online store. With highly efficient supply channels Bicycles Online currently supplies large supermarkets, government organisations, hire and fleet companies, with bicycles as well as parts and accessories. 
394 Pittwater Road, North Manly, New South Wales, 2095, Australia
The Local Bike Shop is located on the Gold Coast. We stock a range of BMX bikes, parts and scooter wheels and parts. Servicing and repairs are available with a 100% Workmanship Guarantee. Mail/Phone/Online ordering is available.
Shop 5a / 656 Reserve Road, Upper Coomera, Queensland, 4029, Australia
We rent out Zipp Race wheels, PowerTap training and racing wheels, Tacx Fortius VR Trainers and Bike cases.
Manurewa, Auckland, 2101, New Zealand
We rent out Zipp Race wheels, PowerTap training and racing wheels, Tacx Fortius VR Trainers and Bike cases.
Frankston South, Victoria, 3199, Australia
ABC Bikes is your headquarters for the very best in mountain bikes, road bikes, kids bikes and naturally, the best service you'll find. Our workshop is renowned for it's excellent quality work and reasonable prices. We also stock a huge range of parts and accessories so you'll be able to find whatever it is your looking for.
Homebase Centre, 24 Blaxland Rd, Campbelltown, New South Wales, 2560, Australia
The Cyclist is about providing Australian Cyclists with products and support that are of a highest quality. We want you to be assured that we will assist you in every way possible when you are making your decision to purchase, and we will stand behind you after the sale. In order for you to be happy, and certain that what you've purchased is what you want and need, we offer a 30-Day Absolute Satisfaction Guarantee.
PO Box 1409, Capalaba, Queensland, 4157, Australia
Storm Cycles is a family friendly bicycle shop that caters to your every cycling need… Whether it be a first bike for a toddler, a cruiser bike for a teenager, a hybrid bike for Dad, an elite road bike for Mum, or a tandem for the grandparents, with everything in between, or any combination thereof. Let us be your cycling partner. Enjoy your ride.
415 Golden Four Dr, Tugun, Queensland, 4224, Australia
Back on Track Mobile Bicycles Mechanics offers: bicycle servicing, repairs, upgrades, building ?all with the convenience of coming to you! Be it your home, workplace, or even roadside (in the unfortunate event of a breakdown). We're also available after hours – whichever suits you best. Our services can be completed onsite or we can pick-up and drop off at a suitable time. We are not a retail shop so we can concentrate 100% of our time and effort into servicing your bike to the highest standard with great attention to detail. Be assured your bicycle is in the best hands. […]
Mobile Bicycle Mechanics, South East QLD, brisbane, Queensland, 4034, Australia
Cycling Deal supplies exciting deals on a wide range of exercise equipment at extremely competitive prices. Open 24 hours 7 days a week because it is an online store, find everything you need from cycling apparel to bike parts at Cycling Deal.
6 Technology Circuit, Hallam, Victoria, 3803, Australia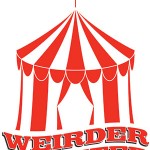 Weirder the Better is your one stop Circus shop. If you need any assistance feel free to call the shop on 02 47829806 We sell a wide range of Unicycles. Unicycles for Mountain, street, trials, flatland, performance and unicycles to learn on. We carry unicycle brands such as Kris Holm, Koxx One, Nimbus, Torker and Quax. We also have a range of Officially licensed Cirque Du Soleil circus products. In store we always have a 36″ Penny Farthing for sale.
Shop 11, 1-13 Katoomba Street, Katoomba, New South Wales, 2780, Australia