Australian Bicycle Shops
(867)
Sort by: A-Z Newest
Cycling Deal supplies exciting deals on a wide range of exercise equipment at extremely competitive prices. Open 24 hours 7 days a week because it is an online store, find everything you need from cycling apparel to bike parts at Cycling Deal.
6 Technology Circuit, Hallam, Victoria, 3803, Australia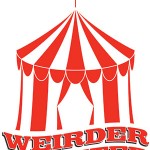 Weirder the Better is your one stop Circus shop. If you need any assistance feel free to call the shop on 02 47829806 We sell a wide range of Unicycles. Unicycles for Mountain, street, trials, flatland, performance and unicycles to learn on. We carry unicycle brands such as Kris Holm, Koxx One, Nimbus, Torker and Quax. We also have a range of Officially licensed Cirque Du Soleil circus products. In store we always have a 36″ Penny Farthing for sale.
Shop 11, 1-13 Katoomba Street, Katoomba, New South Wales, 2780, Australia
Welcome to Velocino! We are a local Cafe and Bike Shop providing a range of services to our local community. From massage to performance training to bike servicing and sales to GREAT coffee! We're open from 6:00am Monday to Friday so cyclists, walkers, runners, commuters (anyone really!) can drop by early.
304 Beach Road, Black Rock, Victoria, 3193, Australia
Bike Service – Custom Bike Builds, Restorations, Bike Rental Wide range of Accessories and Parts Single Speed, Fixed Gear and Track Bikes Road Bikes, Flat Bar Road Bikes, Hybrids, Comfort Bikes Tandems and Touring Wheels – Advice
9 Toorak Road, South Yarra, Victoria, 3141, Australia
Bike Gallery is an architecturally designed space with Specialized and BMC bikes, Sportful clothing and Axil Coffee. Bike Gallery has a service centre, fit studio and communal table…
74 Auburn Pde, Hawthorn East, Victoria, 3126, Australia
Guidedzone has been created by and for cyclists and outdoor enthusiasts to supply a range of information for outdoor activities from a single site. We offer books, maps, guidebooks and other specialist information. We want you to be informed and guided no matter what activity you want to do, no matter where you want to do it. Everything you need to plan your next adventure can be found at Guidedzone
PO Box 785, Gisborne, Victoria, 3437, Australia
CLOSED FOR BUSINESS This shop has been reported as being closed.
2/8 Victoria Ave, Castle Hill, New South Wales, 2154, Australia
A full range of bikes, specialising in DH, Recreational, XC, Road and BMX
1/206 Princes Hwy, Pakenham, Victoria, 3810, Australia
A full range of bikes, specialising in DH, Recreational, XC, Road and BMX
108 Main Street, Lilydale, Victoria, 3140, Australia
The Natural Engine Speed Shop specialises in new recumbents and folding bikes and finding working solutions for cyclists that may fall outside the mainstream bike business. Looking for advice touring, commuting or cargo solutions – talk to us. Visit by appointment