Hi, I have stumbeld across some interesting bikes on the net and though I would share these:
Website:
www.ktrakcycle.com
"Zero Bike" is designed by Makota Makita and Hiroshi Tsuzaki from Tokyo, Japan. It is a lightweight bicycle powered by cranking magnetic pedals which rotate the tires suspended between other magnets.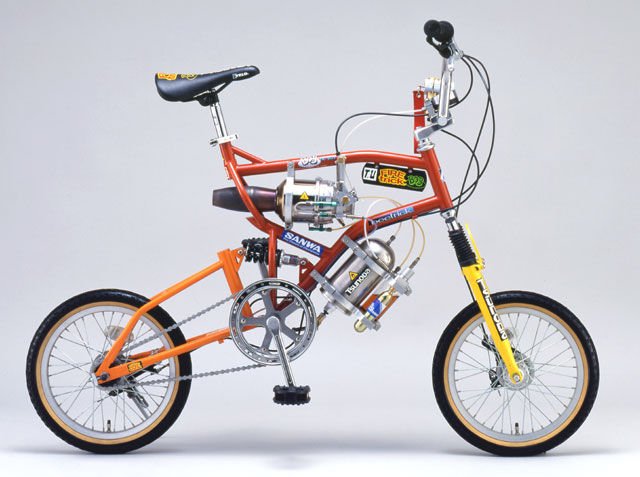 A Jet engine for your bike:
Website:
www.simjet.com
(no images of the bike though.. just the makers of the jet).