Have any of you mounted a GoPro Hero camera pointing to the rear? I've just ordered the Hero 3 Black, and was considering using my current Hero 1 as a rear camera and the new one on the helmet pointing forwards. Unfortunately I can't use the seat post because my saddlebag is there, and I couldn't mount the camera on the rear of the saddlebag, because it would bounce too much. So I was considering finding a mount for the right seat stay, roughly between the top tube and the brake caliper. Because of this tube's diameter, a handlebar mount may not work, so any suggestions?
On another note: while searching for GoPro mounting options, I found one of the undocumented features of the Hero 3: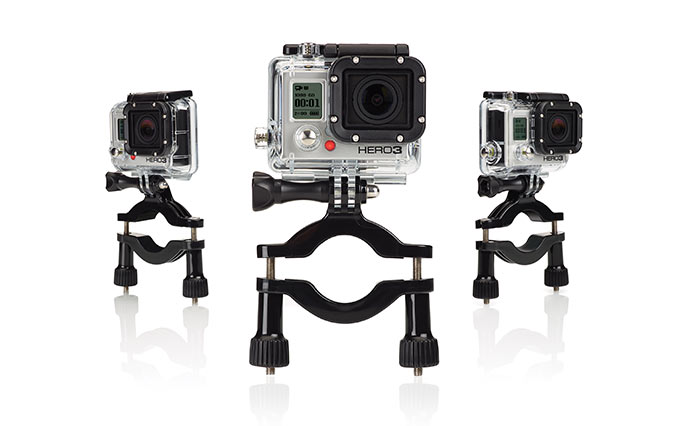 Yes, the undocumented feature is sentience <<< cue War of the Worlds theme music >>> , so be very afraid!