boss wrote:Alex, what Xplora seemed to suggest (at least from my reading) is that power meters read high on climbs (or low on flats) regardless of q-rings or regular rings. Was this a misinterpretation?
Very slightly (almost negligible) since the assumption of constant crank velocity during a pedal stroke isn't really ever the case, however it's not nearly as much of an error as what non-circular rings introduce. Certainly not enough to explain the sort of power differential many suggest they experience.
Some years back Eric Lin did some high frequency measurements of velocity during some simulated flat and climbing. I tagged the pics for reference.
Here we can see some charts plotting the bike velocity (m/s) pseudo-sinusoidal variation while riding on the flat and on a climb (simulated). The horizontal axis is time at high sample rate - each peak and trough represents one half of a pedal stroke.
Keep in mind the shortened vertical axis is designed to highlight this variance. Plotted with axis starting at zero would see a very slightly wavy line.
We can see a maximum variance in velocity of ~0.5% on the flat: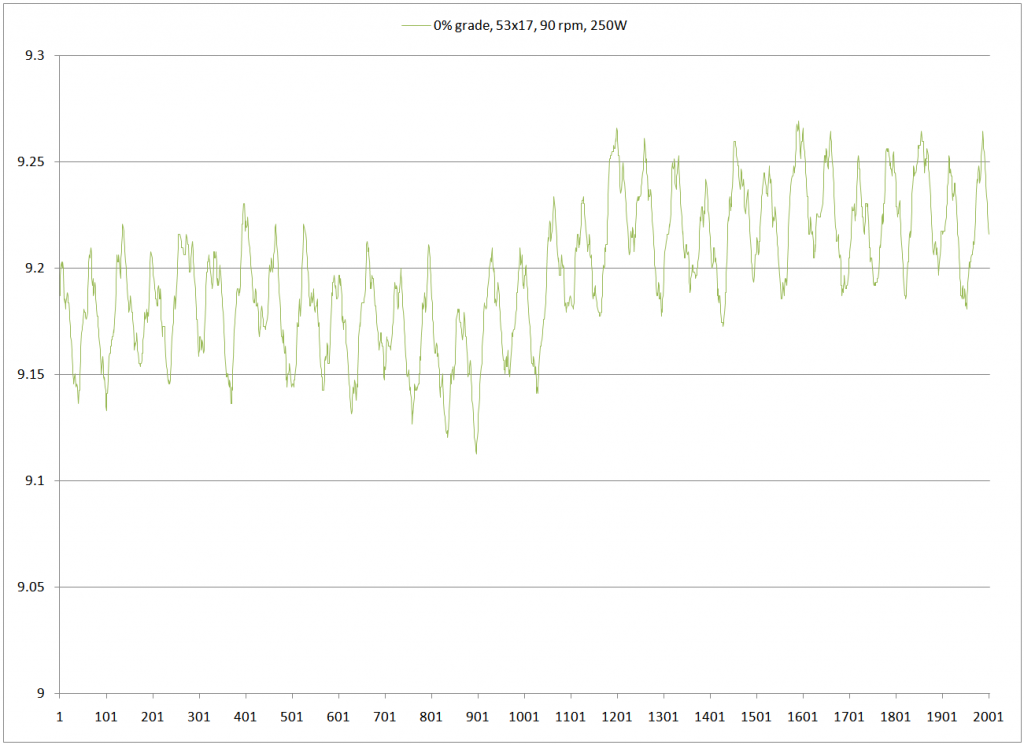 and ~ 2% on a simulated +10% gradient: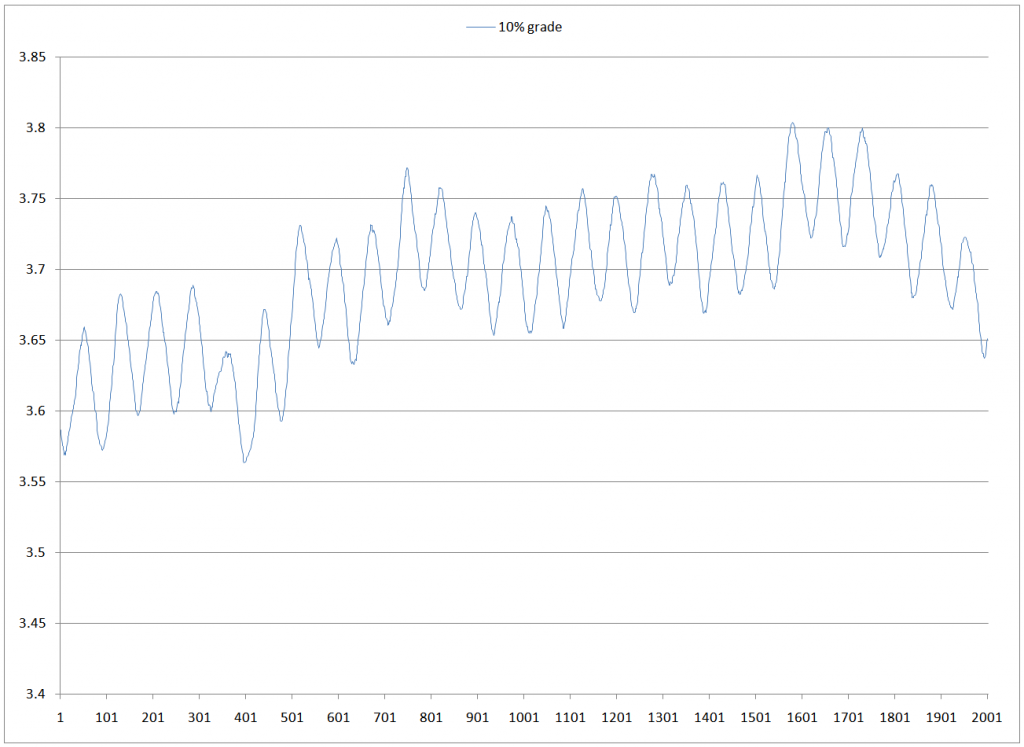 Now that 2% variation in velocity <> 2% error in power, it will be less than that, but I'm not doing the maths right now.
Elliptical rings exacerbate this issue somewhat.