News & Reviews on BNA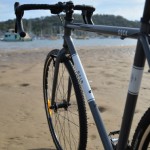 If you visit Melbourne, Sydney, Brisbane, Perth or Adelaide, you stand a good chance of spotting a Reid bike somewhere in these cities. The Australian company can still be described as a new-comer to the market, but they have expanded swiftly and are now selling in Europe and the USA as well. Reid's strategy is […]
Posts: 4672
Joined: Wed Oct 22, 2008 11:12 am
Location: New England
Contact:
Postby drubie » Wed Jan 16, 2013 8:03 pm
Livestrong jersey too much? Maybe just stick to Nike gear or that nice Trek jersey I got last fathers day?
So we get the leaders we deserve and we elect, we get the companies and the products that we ask for, right? And we have to ask for different things. – Paul Gilding
but really, that's rubbish. We get none of it because the choices are illusory.
---
---
---
---
Super Mod

Posts: 28095
Joined: Sun Sep 24, 2006 2:41 pm
Location: Sunbury Vic
Postby Mulger bill » Wed Jan 16, 2013 11:34 pm
In the unlikely chance that I choose to hurt my brain by watching any such puffery, I shall be wearing my cynical face...
...whatever the road rules, self-preservation is the absolute priority for a cyclist when mixing it with motorised traffic.
London Boy 29/12/2011
---
Super Mod

Posts: 5933
Joined: Thu Oct 23, 2008 10:29 pm
Location: Geelong
Postby im_no_pro » Thu Jan 17, 2013 11:55 am
Wear a jacket and t-shirt and jump up and down on the couch shouting how much you love cycling....
master6 wrote: Moderators are like Club Handicappers; I often think they are wrong, but I dont want the job.
---
---
Posts: 351
Joined: Thu Dec 22, 2011 9:44 am
Postby lump_a_charcoal » Thu Jan 17, 2013 6:19 pm
---
---
About the Australian Cycling Forums
The largest cycling discussion forum in Australia for all things bike; from new riders to seasoned bike nuts, the Australian Cycling Forums are a welcoming community where you can ask questions and talk about the type of bikes and cycling topics you like.
Bicycles Network Australia
Forum Information