Slowly getting back on the bike after an enforced break due to illness and I was pretty sure I would encounter at least one territorial magpie on my first ride so I strapped on the GoPro.
Here are a couple of still shots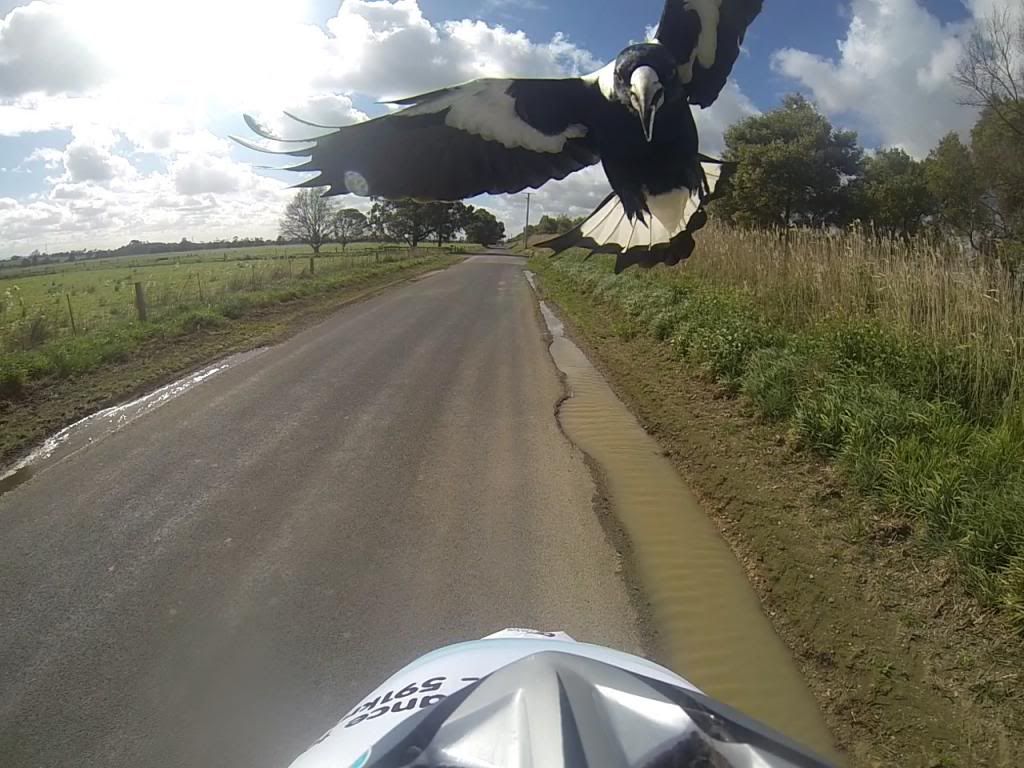 I am trying to edit the video and will upload if/when I succeed but these pix are pretty dramatic!
Edit - not sure what has happened with the first pic...on my PC and in Photobucket it shows the entire bird but here it cuts off its head.
Any suggestions for fixing this welcomed.