my project commuter/MTB bike - target 2011 Otway Odyssey.
objective - turf the useless Suntour forks that came with the bike (2004 Norco Bushpilot) and replace with something that can handle decent off-road riding.
result - disc brake + 9 speed conversion
Rock Shox Tora SL Coil Forks - Turnkey 2010 - $226
Avid Juicy 5 2009 - $87
FSA XC-180 XC Flat Bar - $27
Shimano Deore Cassette 9 Speed HG50 - $32
Hope Space Doctor Pack - $11
Shimano HG73 Chain 9 Speed - $20
TRUVATIV Team Stem - $15
FSA Orbit MX Headset - Black 1.1/8" - $42
Total - $459 + plus other stuff (cables, ferrules, etc.) - all courtesy
CRC
except headstem (T7)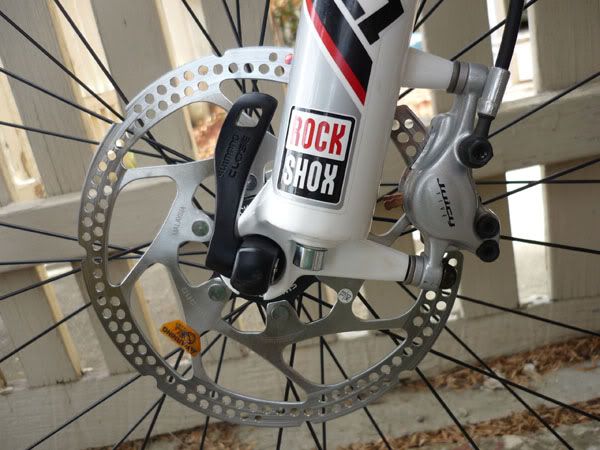 i think i figured out what the whirring sound was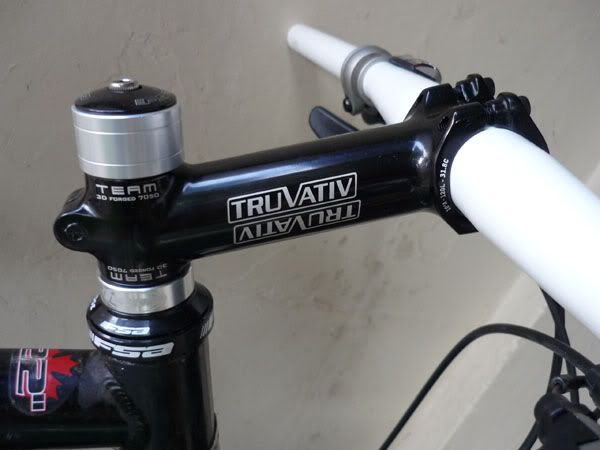 steerer needs to be trimmed
juicy 5s, deore rear lever and LX shifters a big improvement on stock Acera parts
alex ACE17 rims and Deore LX hubs (only the front is fitted)
i'm pretty happy with the result, the forks feel sublime compared to the junk original-fit Suntours.
FYI special tools you would need for this are:
headset remover tool
, g-clamp with rubber pads to press headset bearing cups into head tube, chain breaker, bike
cable cutter
(don't use ordinary cutters, the cable will fray),
cassette lockring remover
,
chain whip
and a 25mm section of PVC pipe to knock the crown race into the fork steerer.