What was the POINT of a Triax Crimson?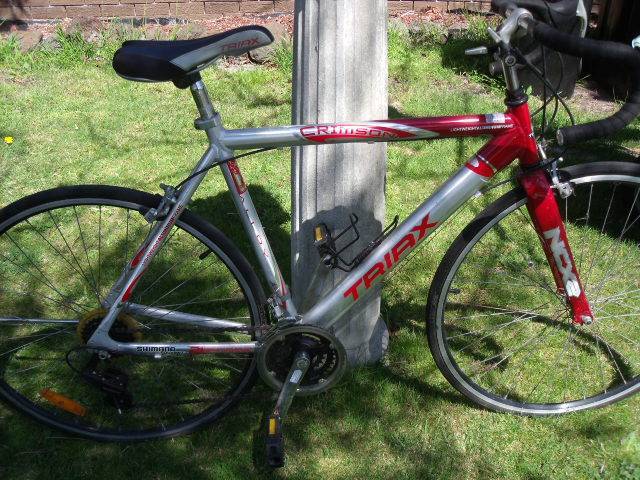 an alloy road bike with mostly dirt cheap components from a $100 dept store mountain bike?
cheap crank...cheap BB, no cartridge, cheap derailleurs,Falcon-style if they are not Falcon then they are Falcon-level Shimanos, cheap 700c tyres..cheap brakes...oh, yeah, the thing I took most personally, not even an alu seat post with an allen-bolt saddle clamp even, a cheap knurled chrome steel one of those too..
But it is a red and baremetal alu frame, lol..some kind of Big W sleight of hand play here?
dark red paint with brushed bare alu is a nice colour scheme of course, and I'm sure many people went "oooo-ahh, it's aluminium!" and bought a flatpack. Wonder what they cost? $150-250? Actually more than $200 would have been a fairly rude Kmart
demand , wouldn't it?