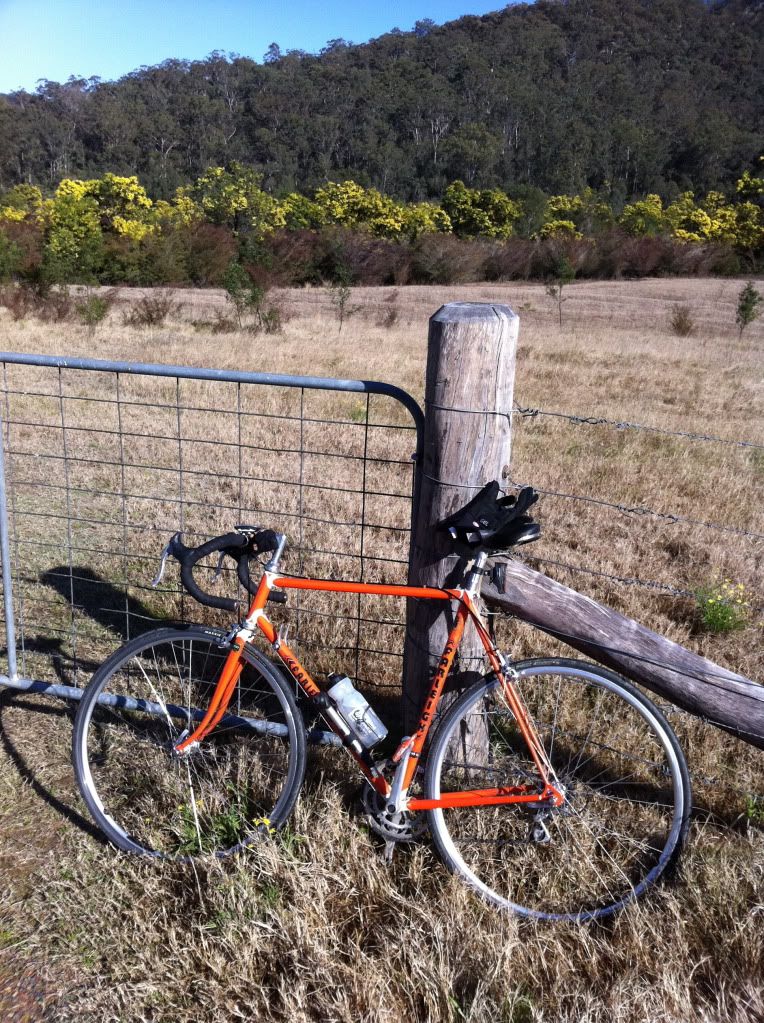 http://connect.garmin.com/activity/106311699
My better half had work in the
Hunter
Valley
from very early Saturday morning. This presented an ideal opportunity to get in a ride outside of Sydney.
I did some research on routes in the area on this site and others and opinions ranged from - "Don't do it! You will die!" to "Go for it!"
Anyway I survived and it was a great experience!
I expected the worst from the roads but it wasn't that bad, even the parts of dirt road, although a special mention must go to Broke Rd which runs through Pokolbin which is the busiest area for wineries and is probably the worst sealed road I've ever ridden - the patches had patches. There was a decent shoulder on a majority of busy roads and the rest of the roads were pretty quiet.
The stretch from Cessnock to Broke via Mt View was fantastic even though half the roads were unsealed. The only disappointment was the mist during the ride through Wollombi which restricted the view somewhat.
Motorists were friendly and I recommend the bacon and egg roll from the servo in Broke.
Cheers,
Peter.