News & Reviews on BNA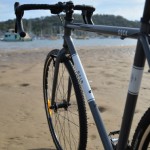 If you visit Melbourne, Sydney, Brisbane, Perth or Adelaide, you stand a good chance of spotting a Reid bike somewhere in these cities. The Australian company can still be described as a new-comer to the market, but they have expanded swiftly and are now selling in Europe and the USA as well. Reid's strategy is […]
Posts: 1361
Joined: Wed Jun 16, 2010 3:37 pm
Location: Near the M7C
Postby TimW » Sat Jun 23, 2012 5:18 pm
---
---
---
---
Posts: 16
Joined: Mon Feb 13, 2012 11:08 pm
Postby Dirk.s » Sat Jun 23, 2012 9:54 pm
Very interesting to see. I grew up in Melbourne and only moved to Sydney in 1988. I wasn't aware that there were so many trams around in those days. What a loss for the transport system that they removed them all! (and now have to pay big $ to put new ones in!)
---
Posts: 151
Joined: Fri Sep 12, 2008 4:09 pm
Location: Sydney
Postby longshanks » Sun Jun 24, 2012 10:01 pm
Dirk.s wrote:I wasn't aware that there were so many trams around in those days. What a loss for the transport system that they removed them all!
The Sydney tram network was huge..in fact at one stage it was bigger than Melbournes. As you say, it was ripped up as the government of the day thought that the trams were getting in the way of all the cars starting to clog the roads. It was heavily patronised and such as a loss..as you can see, Sydneys public transport is so much better for that decision.
If you have any interest in reading about the extent of the old network, the wikipedia page is a pretty good start.
http://en.wikipedia.org/wiki/Trams_in_Sydney
+1 for a treasure trove of older photos.
---
---
Posts: 1489
Joined: Sun Aug 08, 2010 10:15 am
Location: Bowral NSW
Contact:
Postby DaveOZ » Mon Jun 25, 2012 1:27 pm
Thanks for the link Tim. I have watched Sydney change dramatically in my lifetime. I still have vivid memories of Mum taking me there when I was a boy in the 60s-70s. I worked there as an Architect from 85-2000. Now I visit the place with my kids as a tourist and I love the place.
---
Posts: 1621
Joined: Wed Sep 17, 2008 1:57 pm
Location: Sydney
Contact:
Postby philip » Tue Jun 26, 2012 1:29 pm
What I found most amazing is that there are actually people at waverton station
---
Posts: 669
Joined: Wed Apr 08, 2009 1:01 pm
Location: Obviously not on the bike when I'm online in Sydney
Postby SmellyTofu » Tue Jun 26, 2012 4:48 pm
Thanks for the link.

Edit: 3025 photos! Wow! Store them on your drive before it goes offline
---
Posts: 1329
Joined: Tue Sep 08, 2009 4:50 pm
Postby cp123 » Tue Jun 26, 2012 4:58 pm
they look great. As an aside, I was up in the wee small hours one weekend and flicked on the tv and and saw an episode of Skippy. Tragic I know - anyway, Sonny had won a trip to luna park and so big brother mark drove him there. Now I haven't been to sydney in years but i can tell you last time i looked it looked way more developed than the street scene in the Skippy episode ala 1969 or so and it was very interesting to see the changes.

I love old photos like you've shown. well done
---
Posts: 627
Joined: Wed Feb 03, 2010 4:54 pm
Postby Uncle Just » Mon Jul 02, 2012 9:42 am
A tram spotters delight!
...You don't what you've got 'til it's gone....
---
About the Australian Cycling Forums
The largest cycling discussion forum in Australia for all things bike; from new riders to seasoned bike nuts, the Australian Cycling Forums are a welcoming community where you can ask questions and talk about the type of bikes and cycling topics you like.
Bicycles Network Australia
Forum Information