News & Reviews on BNA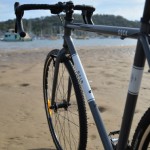 If you visit Melbourne, Sydney, Brisbane, Perth or Adelaide, you stand a good chance of spotting a Reid bike somewhere in these cities. The Australian company can still be described as a new-comer to the market, but they have expanded swiftly and are now selling in Europe and the USA as well. Reid's strategy is […]
---
Super Mod

Posts: 5933
Joined: Thu Oct 23, 2008 10:29 pm
Location: Geelong
Postby im_no_pro » Sat Jul 10, 2010 10:18 pm
Coastal rides for the win - Portarlington, Ocean Grove/Barwon Heads (via 13th beach), Torquay, Anglesea or a combination of those is my usual. For those looking to exercise their inner mountain goat, head towards ceres. Have a look at the Amy's Ride Routes on the Amy Gillett website, quite a nice little course.
master6 wrote: Moderators are like Club Handicappers; I often think they are wrong, but I dont want the job.
---
Posts: 1792
Joined: Fri Jul 18, 2008 12:44 pm
Location: Hobart, Tasmania
Postby RobRollin » Sun Jul 11, 2010 11:19 pm
Ride the Worlds course 11 times....Ok maybe not 11 times but a few laps would hurt. We rode it on Saturday and the climbs are good, flats are fast The climbs are an avg of 4% I think and go up to 17%. And at the end....you can get a coffee.
---
Posts: 32
Joined: Mon Jul 12, 2010 11:17 am
Postby Fraggle » Mon Jul 12, 2010 11:32 am
Is the Grovedale Hotel and/or the Bunnings Waurn Ponds bunch rides still going?

7 am on Saturdays for both rides and 8am on Sundays for the Bunning Waurn Ponds if that's any help.
---
Super Mod

Posts: 5933
Joined: Thu Oct 23, 2008 10:29 pm
Location: Geelong
Postby im_no_pro » Mon Jul 12, 2010 11:55 am
Think the Grovy Hotel one is, not sure about the Bunnings. Grovy on a Sat morning used to be a pretty quick ride. Also check aty DeGrandi's, they used to have a list of rides leaving from the shop and from memory there was almost one every day. Rides arent afiiliated with the store AFAIK, it just happens to be the meeting point.
master6 wrote: Moderators are like Club Handicappers; I often think they are wrong, but I dont want the job.
---
Posts: 50
Joined: Thu Apr 08, 2010 3:42 pm
Postby skip9 » Tue Jul 13, 2010 8:49 pm
Thanks Guys!

Im not normally around on the weekends and enjoy the midway rides during the weeks instead of early morning, so can anyone link me to or tell me the route that they do from bunnings or the grovey hotel?
---
Posts: 84
Joined: Mon Feb 15, 2010 9:50 am
Location: Geelong Victoria
Postby hawksam » Wed Jul 14, 2010 11:43 am
Gday
I am part of a group that rides around Lara here is our webpage
if your interested we generally ride every day.
http://www.laralattecycle.com.au/
cheers
Scott
---
Posts: 8
Joined: Tue Jun 02, 2009 5:13 pm
Postby sthxred » Thu Jul 15, 2010 7:50 pm
Monday / Friday - (6am) Meet at Great Western - corner shannon ave and aberdeen st. 30k easy- medium pace, dog rocks and return via ceres

Tuesday / Thursday (5:50am) easy (6:00am) hard - Grovedale Pub - Torquay rd, Grovedale - 40k Torquay + back

Wed - Corner Scenic Road and Barrabool Road Highton - 30 k easy - coffee shop ride, they also sometimes do (hills - 50k medium) dependant on numbers

Sat - Grovedale Pub - 7am Easy Torquay + Return . 6am Bunnings - Bells Beach Hills Meet up with 7am bunch - Medium

Sunday - 8am Meet at Belmont Common - Opposite Mobil - Winter Easy , Summer Hard - 50-60k
---
Who is online
Users browsing this forum: No registered users
About the Australian Cycling Forums
The largest cycling discussion forum in Australia for all things bike; from new riders to seasoned bike nuts, the Australian Cycling Forums are a welcoming community where you can ask questions and talk about the type of bikes and cycling topics you like.
Bicycles Network Australia
Forum Information