Popular Bike Shops
Wiggle
UK
Join the Cycling Forums on Strava
Australian Cycling Forums on Strava
Posts: 5227
Joined: Sat Nov 07, 2009 8:53 pm
---
Posts: 315
Joined: Sun Sep 16, 2012 8:09 pm
Location: Sunshine Coast
Postby jacob_T » Thu May 16, 2013 2:16 pm
It would be ridiculously scary to have a roo heading for you!
---
Posts: 6386
Joined: Wed Aug 13, 2008 11:45 am
Location: Taking a break.
Postby twizzle » Thu May 16, 2013 7:54 pm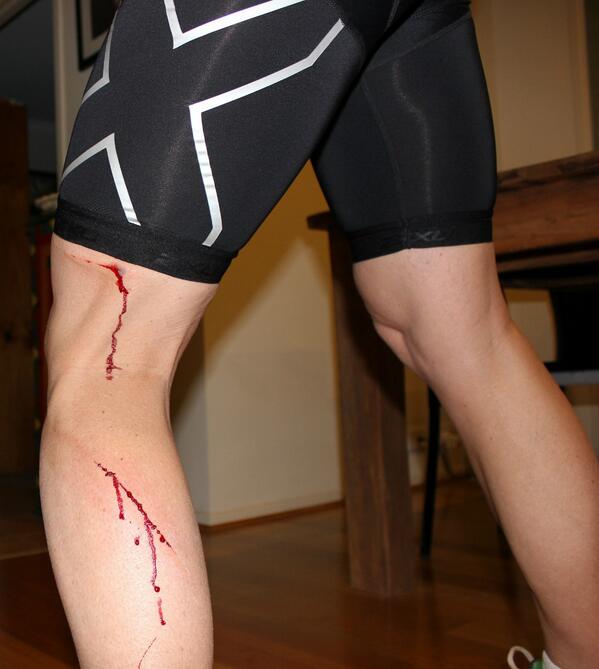 I ride, therefore I am.
...real cyclists don't have squeaky chains...
---
Posts: 1498
Joined: Tue Sep 08, 2009 4:50 pm
Postby cp123 » Mon May 20, 2013 3:32 pm
http://www.canberratimes.com.au/act-new ... 2jnqg.html
he was running actually...
---
Who is online
Users browsing this forum: No registered users
About the Australian Cycling Forums
The largest cycling discussion forum in Australia for all things bike; from new riders to seasoned bike nuts, the Australian Cycling Forums are a welcoming community where you can ask questions and talk about the type of bikes and cycling topics you like.
Bicycles Network Australia
Forum Information
Connect with BNA