Well its over and done - and sadly, too soon...
No matter..... it was a great little ride ... apart from a small glitch in the route, and a bit of sunburn - but 2 goood lessons here
make sure sunscreen bottle atually has some in it !! and triple check the route and some alternatives too !
Heading off - Not sure if this look says "Don't mess with me" or ..."Say What am I doing ??"
Hello to Eric from the train, and the touring girls off to Bendigo - Hope you all have / had a great journey.
Great weather on arrival in Kyneton 09.30, clear blue skies and a slight cool breeze.
A little stop at this great bakery for second brekkie
Not sure if Santa's gone on their window early or its still there from last year - It looks like its been there forever ! Nice bakery though - great sausage rolls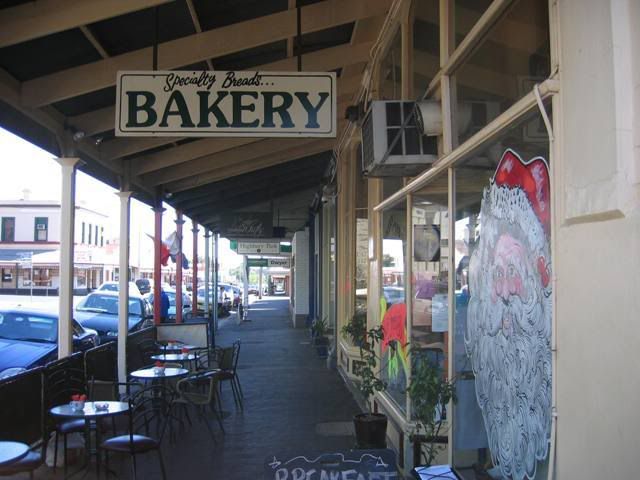 Off through Malmsbury - a really sweet little town - and yes that bakery has to be seen to be believed - just amazing !!
I looked really hard for Alpacas here ..... but just ended up taking pics of fallen logs...
I always leave my glasses behind ! Stoopid !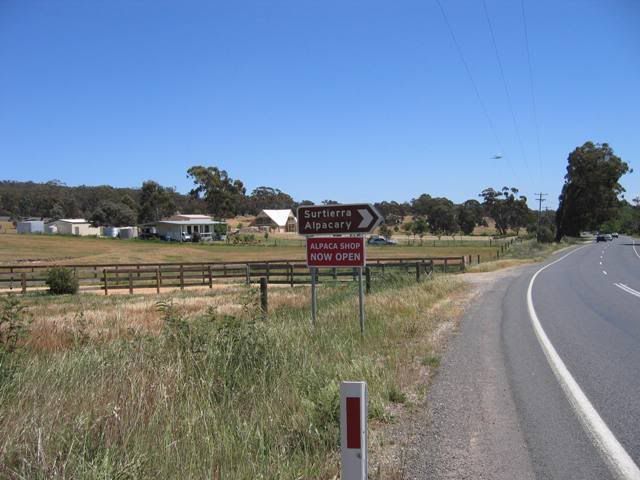 Found this charming little home near Chewton - just a little bit of work to be done - perfect for the first home buyer with growing family
Its right in the centre of town opposite the Town Hall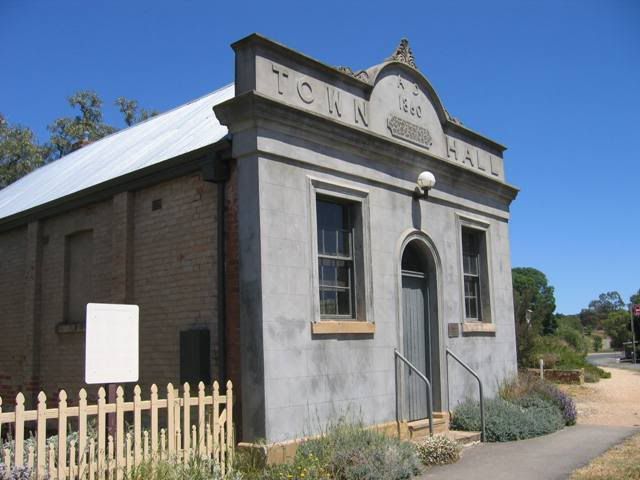 Awesome looking pub on the way into Castlemaine ...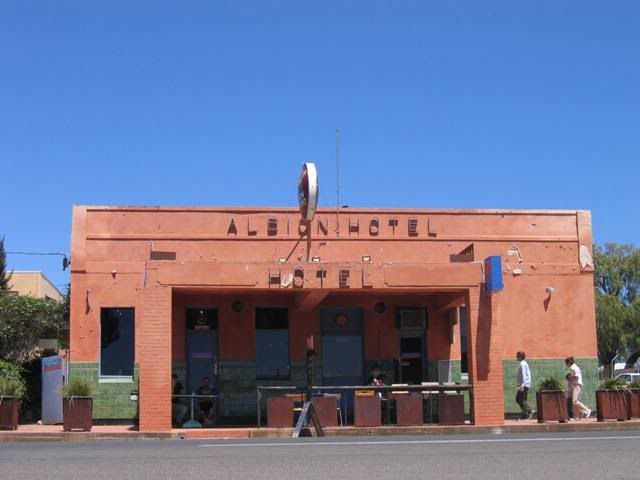 Market Just across the road....
Theater Royal in Castlemaine - Can anyone tell me the signifigance of the red flag on top ??
There is a bike shop just next door to here too in case you (like me) forgot something !!!
Castlemaine Botanical Gardens -
OK ... Now here's where the journey gets funky
Somewhere between Mary St and Muckleford I go lost ... three times - i rode to the end of Mary St Looking for a left into Lewis Road .... Nope !
Rode Back to Bot Gardens, and back to the end again ... Nope still nada ... Rode back to Castlemaine thinking I might get that train to Maldon - that would help me make up the time I've now lost !!
Ohh thats a steam train touristy thing ...
OK - now I need a plan B !!!
Hit the Midland Hwy / Calder Hwy and head through Harcourt to Bendigo.
Please tell me... Why do cars full of kids yell stuff out the window - ? Why do they chose that half second when their window passes your ears to string together the longest sentence they have ever attempted ... Has ANYONE ever made out one of these statements ... ?
I usually follow up with the wet bird, and / or some simulated self gratification, possibly motioning them to come back / pull over .. not sure what I would do if they did - but they never do
God I sound like an old man already !!
Anyway - backto the route ....
I am back on well known turf along the old calder ... and if I can pick up a turn off on the way I'll take it to reach my destination for the night ... If not I'll find somewhere in Bendigo to stay ...
4 pm - Temperature seems warmer than its been all day .. sun beating down - out of water - legs weary .... arrrghhh !!
Still I keep on.... climbing small hills - I wouldn't normally look twice at - but with all this gear on the back its a different story ! computer says I am doing 8 kph !
Stuff Melville Caves - after doing 100k so far , they look way too far away now.!
So I stay at a family place empty at the moment about 20 mins out of Bendigo ... warm shower, hot nachos, bottle of red and a good nights kip ...
Mission not accomplished - but fun had !!!
Next time will see them caves
I really want to get up to Nth Coast Vic / Sth Coast NSW - Merimbula area next - anyone been there ?