Gday all,
So, lately Ive added more hills in my rides. Claremont/Fern Tree/Sandy Bay and return being the one I do the most, I go up Strickland Ave. and down Huon road mostly.
Anyway the reason I started this thread was just as a place to put my ramblings and a few photo's of the mountain and anything interesting I come across. Ive only started taking the camera on the last couple of rides,nothing real flash
between the camera and the operator it gets a bit dodgy[struggles in low light/twilight]
Today being a nice mild evening I detoured from Fern Tree[after a couple of dimmys and potato cakes at the shop..lol plus a caffene fix with a coke,dont like coffee]and rode up to the Springs on the mountain, it was about 7.30pm when I got there and not too cold, well its fine going up but I know to judge the temp going up on what its gonna feel like coming down ! I only had the armwarmers in the jersey pocket because I hadnt planned going past ferntree, so I stopped there. Rode around looking for a spot to take some photos but in road shoes its a bit tricky, so just got a couple at the lookout beside the road a couple of hundred meters down the road from the springs site. Last trip up there was much colder and I just turned around and rode back down without stopping and bloody froze untill I was clear of the pinnacle road. So I'll come prepared next time, the people I saw coming down today had some kind of ear protection in a beanie/skull cap. Ive got stuff I can use its just getting to know when to take it is the part im learning.Plus I need to get some kind of lights,not to ride by but just so people can see me better on dusk, now its warming up a bit its a nice time to ride I think.
Heres some of todays photos, bit rough but you get the idea
Next update will be more photos and less jibberish I promise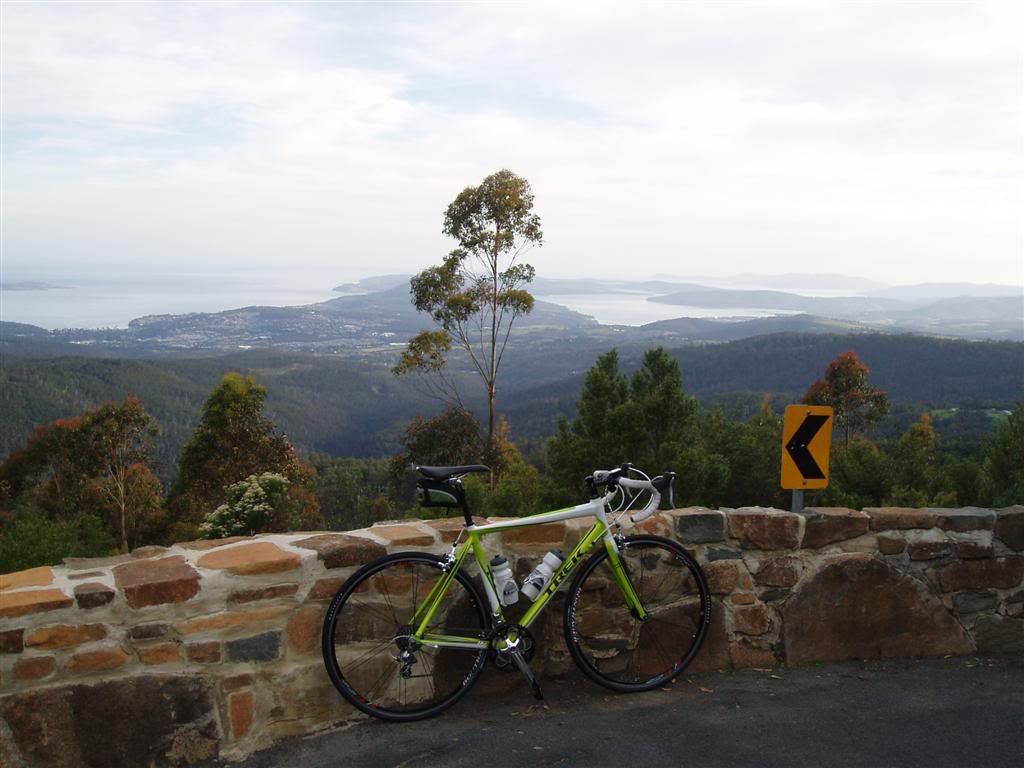 cheers
Baldy.