Gah - now I'm in serious trouble. After the $20 worth of Repco Olympic 12, Ricardo Elite double now the trifecta comes into play: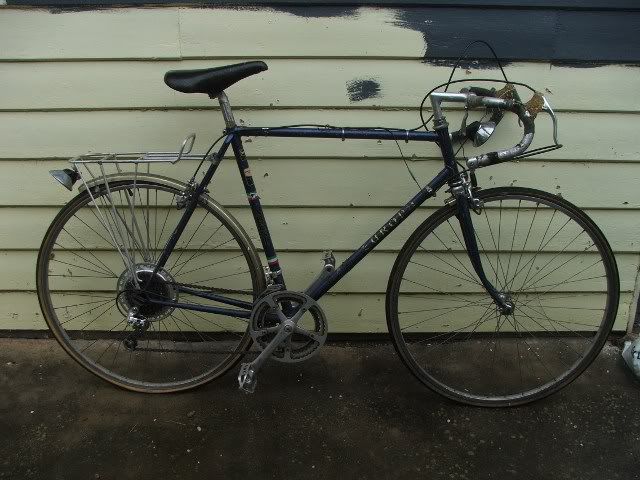 Tange champion no 5 seamless tubing, a full Suntour Arx group with micro ratchet bar end shifters, Sakae Randonneur bars, drilled dia-compe brake levers, 27" araya alloys, half the back axle is missing and it looks set up for commuting/touring with some chopped up guards and a little Sanyo Dynapower hiding under the BB.
Can you say...stoked? What a nice match for the Elan!
Better yet, it's got the Abeni name in huge letters on the seat tube, although sadly the Europa stickers are somewhat faded. Still, a new set of tyres, some bar tape and a new back axle and it'll be awesome.