A few more grams to go from the 'Clipper'... sourced a nice set of alloy pedals (with toe-clips) to
replace the original 'rat-teeth' jobbies.
They're branded 'Hung Kuang VP-381', and appear to be quite reasonably-made. Should be good after a
bit of a clean-up. They certainly look the part, at least, and are from the correct period, apparently.
Damn thing's about 5lb lighter now than when I started, and it shows when riding it.
Same as these... but mine have toe-clips and reflectors, and are as good (for $0.00) as these for E15 on
eBay
.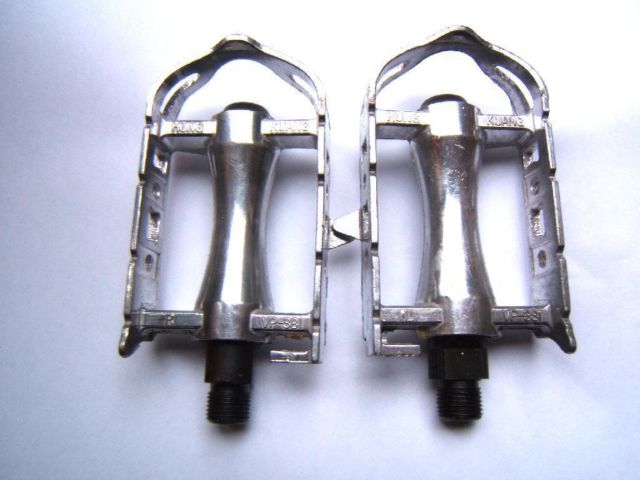 http://www.ebay.ca/itm/HUNG-KUANG-PAIRE ... 4ac14f16c0