My latest Apollo rebuild, for my local Men's Shed...
A 'Peak' MTB of uncertain vintage which started out as not much more than a frameset, (stuffed) wheels, and a seat when it was donated. Most of what
was there was stuffed, the BB fell apart in my hand when removed, for example, and most of the balls from the drive-side were missing altogether.
It has already found a new home, and its new owner is delighted with it as its very tall frame suits him perfectly. It does ride very nicely, but is too
big for me.
I'm quite pleased with the result (as was the Men's Shed, it sold for $70). What do others think?
Before:
Incomplete and stuffed. Good frame and paint though.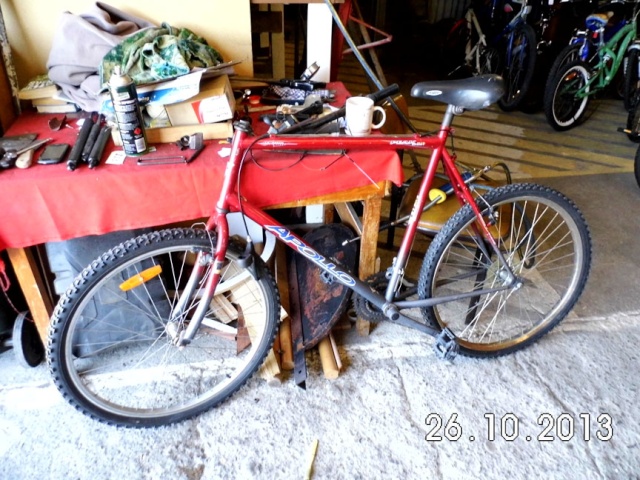 After:
All the missing parts replaced, repairs made, cleaned and polished. Ready to ride anywhere.