Popular Bike Shops
Wiggle
UK
Join the Cycling Forums on Strava
Australian Cycling Forums on Strava
Posts: 186
Joined: Sun Nov 04, 2007 1:46 pm
Postby 5 Star Rolf » Thu Jan 03, 2008 3:04 pm
a pic of vander...and that massive chainring...(test pic)...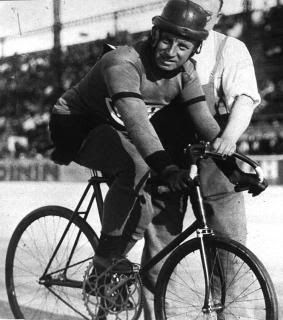 ...(test pic upload successful!)
Thanks again KC,
Ride safe, cheers, 5*R
.
---
Super Mod

Posts: 29016
Joined: Sun Sep 24, 2006 2:41 pm
Location: Sunbury Vic
Postby Mulger bill » Thu Jan 03, 2008 11:30 pm
Bloody hell, what's the rollout on that ratio?
Shaun
...whatever the road rules, self-preservation is the absolute priority for a cyclist when mixing it with motorised traffic.
London Boy 29/12/2011
---
Who is online
Users browsing this forum: JPB
About the Australian Cycling Forums
The largest cycling discussion forum in Australia for all things bike; from new riders to seasoned bike nuts, the Australian Cycling Forums are a welcoming community where you can ask questions and talk about the type of bikes and cycling topics you like.
Bicycles Network Australia
Forum Information
Connect with BNA