News & Reviews on BNA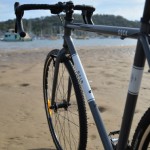 If you visit Melbourne, Sydney, Brisbane, Perth or Adelaide, you stand a good chance of spotting a Reid bike somewhere in these cities. The Australian company can still be described as a new-comer to the market, but they have expanded swiftly and are now selling in Europe and the USA as well. Reid's strategy is […]
Posts: 8139
Joined: Thu Oct 28, 2010 3:19 pm
Location: Kin Kin, Queensland
Postby ldrcycles » Mon Jun 06, 2011 8:28 pm
i picked up a De Carlo Viper road bike yesterday, all the symptoms of a kmart special, steel bars and stem with exposed nut, pressed steel brakes, stem shifters, but i grabbed it anyway cos the name sounds cool lol. I mean at worst it can always make a fixie. What i'm wondering though is, did De Carlo ever make any good stuff or just cheap junk like this one?
When man invented the bicycle he reached the peak of his attainments- Elizabeth West.
---
---
Posts: 410
Joined: Sun Sep 27, 2009 10:17 am
Location: Perth?
Postby BLU_FZ! » Tue Jun 07, 2011 9:01 pm
rkelsen wrote:De Carlo were a "house brand" bike made in Taiwan for Ray's bikes.

No-one ever won the TdF riding one.
And no one ever lost the TDF riding one
"Him"-You do realize that you now own one of the rarest of all high end Nishikis ever produced?"Me"-But its still a Repco mate

---
Posts: 237
Joined: Tue May 04, 2010 8:14 pm
Location: Melbourne
Postby sturmey archer » Wed Jun 08, 2011 7:49 pm
I'm afraid that I have to admit to having a 'De Carlo' single(ish) speed stashed under the house for a similar reason to the OP - the name sounds cool! Well more exotic than Repco at least. Doesn't stop it being a clunker though .
1.370" x 24 tpi - what sort of stupid standard is that?
---
Who is online
Users browsing this forum: p4storius
About the Australian Cycling Forums
The largest cycling discussion forum in Australia for all things bike; from new riders to seasoned bike nuts, the Australian Cycling Forums are a welcoming community where you can ask questions and talk about the type of bikes and cycling topics you like.
Bicycles Network Australia
Forum Information