My sis has been looking for a bike for commuting, and something she can fix up and build herself - with a little help from me. Found this very nice
Malvern
Star
Vogue
on
eBay
- snapped it up quick, as I'd seen a thread on one here previously and it came up great. Everything was original, looked practically un-used and I rode it back to the car
"Made in Japan" Tange 900 Cro-Mo tubing, 6 speed Shimano with stem shifters, chromed rims and a rear rack. Original tyres were a bit perished but still held air, shifters were a bit stiff and the handlebars were very rusty through the chrome.
Looked like a great starter project though, our plan is:
- Polish up frame, maybe protect some of the rust.
- Replace gear and brake cables, white outers
- Clean up FD and RD, shifters, freewheel, new chain
- Replace tyres (Michelin World Tour) and tubes, brake pads.. Maybe move to a set of alloy 700c rims later down the track
- Clean up rear rack, add front basket
- Add proper mudflaps (VO fluted is on the wishlist)
- Replace handlebars (VO Porteur + cork grips)
- Clean up headset and pedals, regrease
- White saddle also on the wishlist
On our way back from pickup (paint matches my car)
First mission was to move some herbs before disassembly..
Give it a quick scrub, get rid of the spiders and clean up the wheels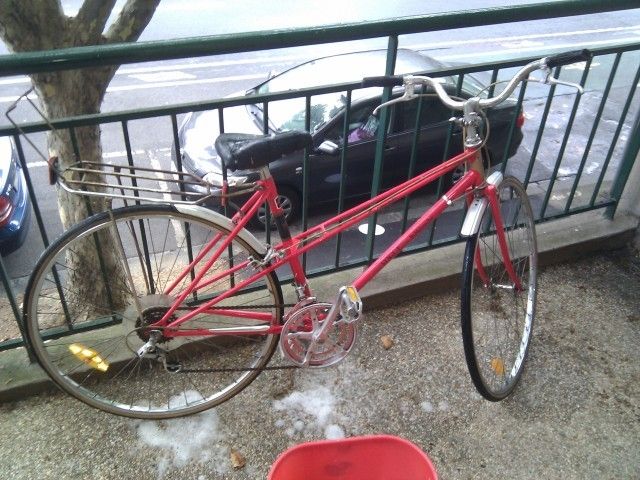 Start stripping down the frame, making sure she remembers how it goes back together..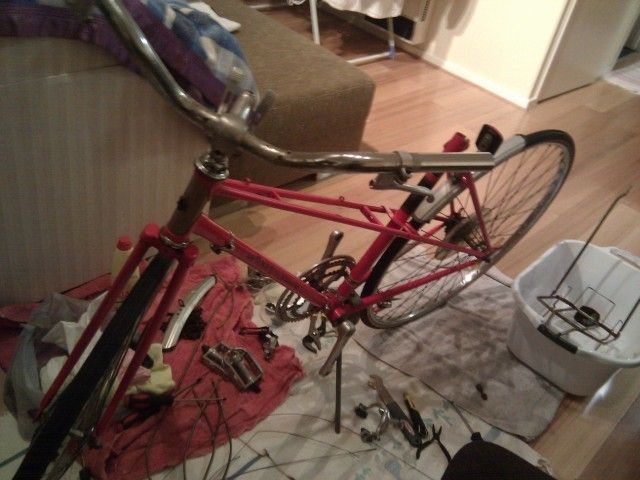 Frame stripped, started polishing the cranks.. Wasn't going to pull them off at this stage, but I think the BB needs to be overhauled.
Showed her the old brown vinegar trick..
Overnight progress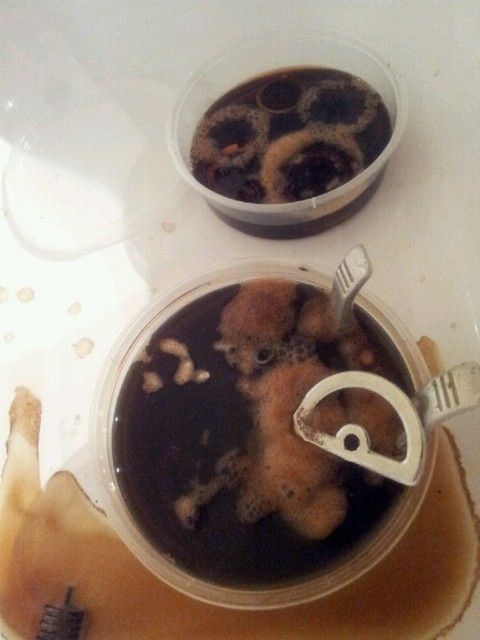 Don't even have to get my own fingers dirty now!
Rear rack was very grubby but started to come up with a lot of Jif and a scourer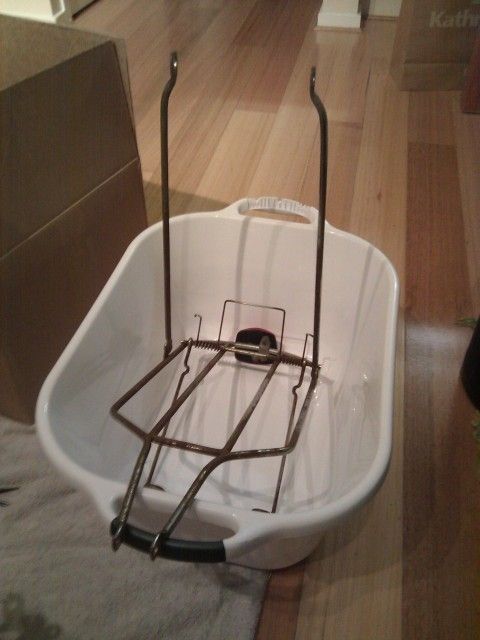 Just waiting for a few parts to come in and we can start putting things together
Brendan