I have been lucky enough to score a new, yes new, Hetchins frame custom made. Most of the frame parts the "Curly Stays" came from Australia.
"Hetchins" are making a few modern frames with carbon forks & non curly stays.
My frame has been made from NOS from the 70s/80s. Double crown forks are certainly rare.
This will be my swansong bike when I,m too old to ride the carbon.
Enter the maker in UK;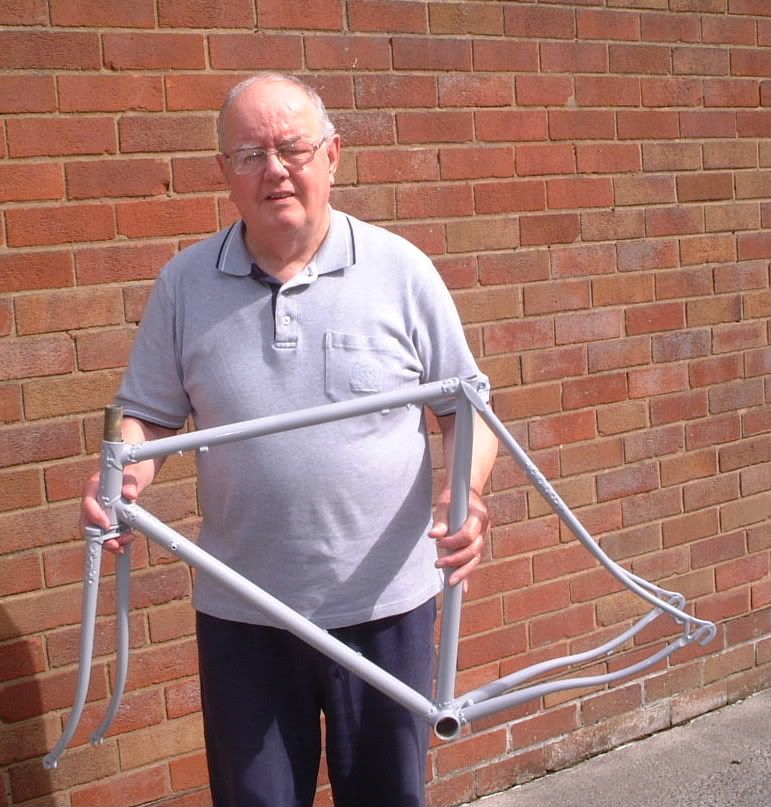 Some will poo hoo me for this but I have blended the old with the new, campy "Athena", the only modern alloy Campy available;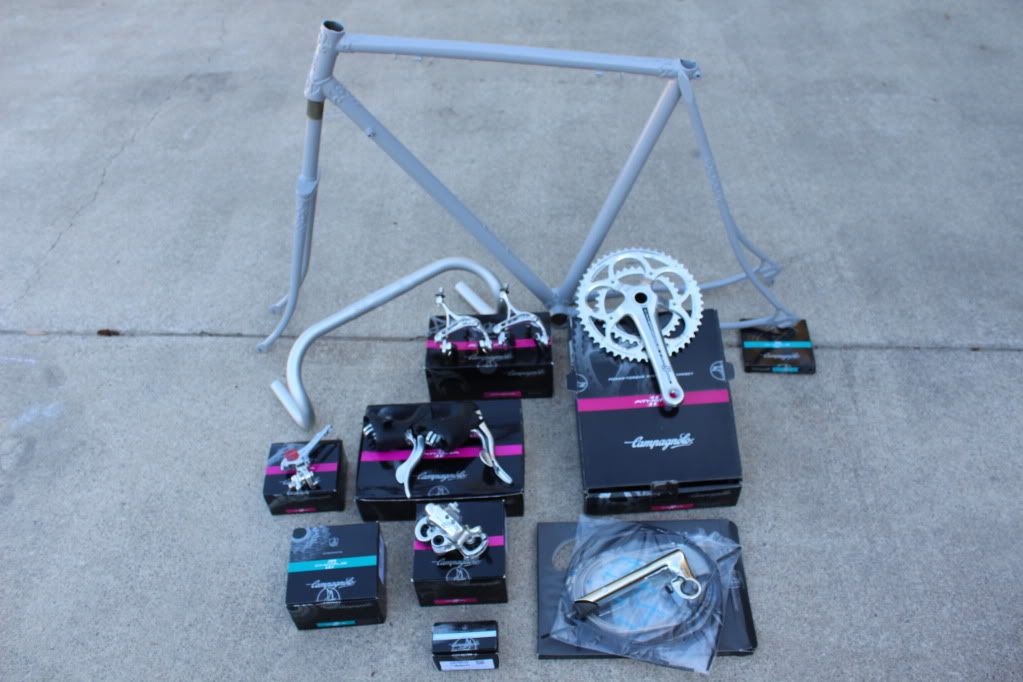 The bike has been shipped in proofcoat grey untill its chromed & painted, proof that an ugly colour can even make a Hetchins look ordinary, I decided to build it first to make sure I have all the parts required & that everything fits with a minimum of fuss when the expensive paint is on.
It was to have a braze on front derailleaur, something overlooked (amoungst the 50 odd emails) I'm now having trouble finding a clamp in 28mm.
Its great to ride, but I need a 50/60mm Quill stem to shorten the reach to the hoods, any one want to swap a Velo Orange brand new 80mm? I can get a 50 mm from the US but they want $44.00 shipping (B**l sh*t) I'm not that happy with the Cinelli bars, the drops are too low for me.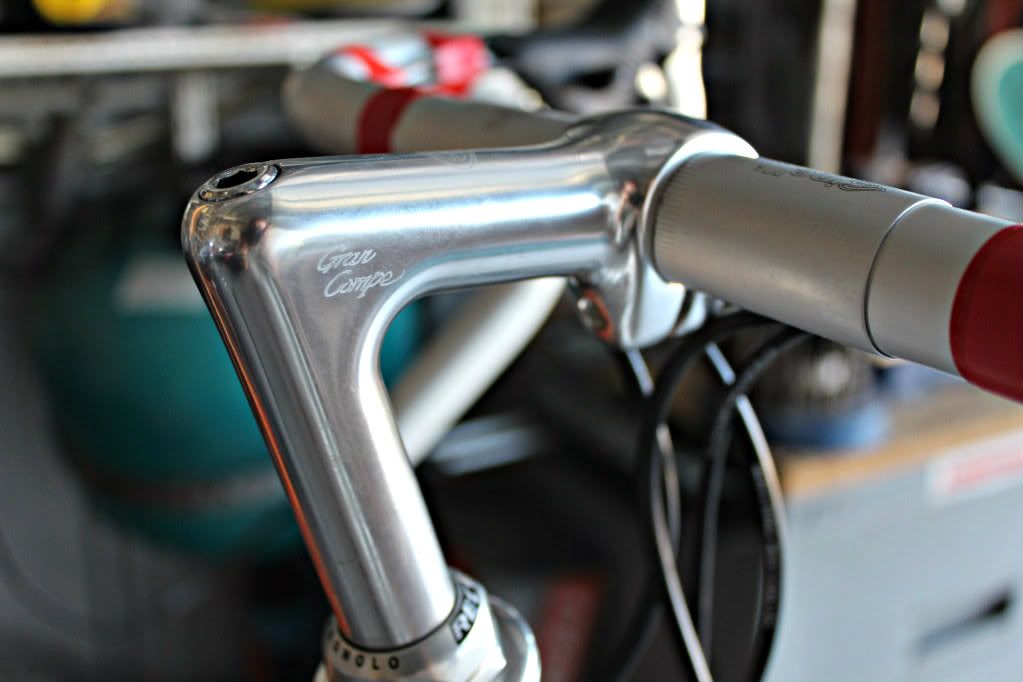 Fitting the headset, to a hand made frame was a task & cutting the tube on the forks to size was heart in your mouth stuff, measure 10 times cut once!!!!! F**k this up & there are no more parts!!!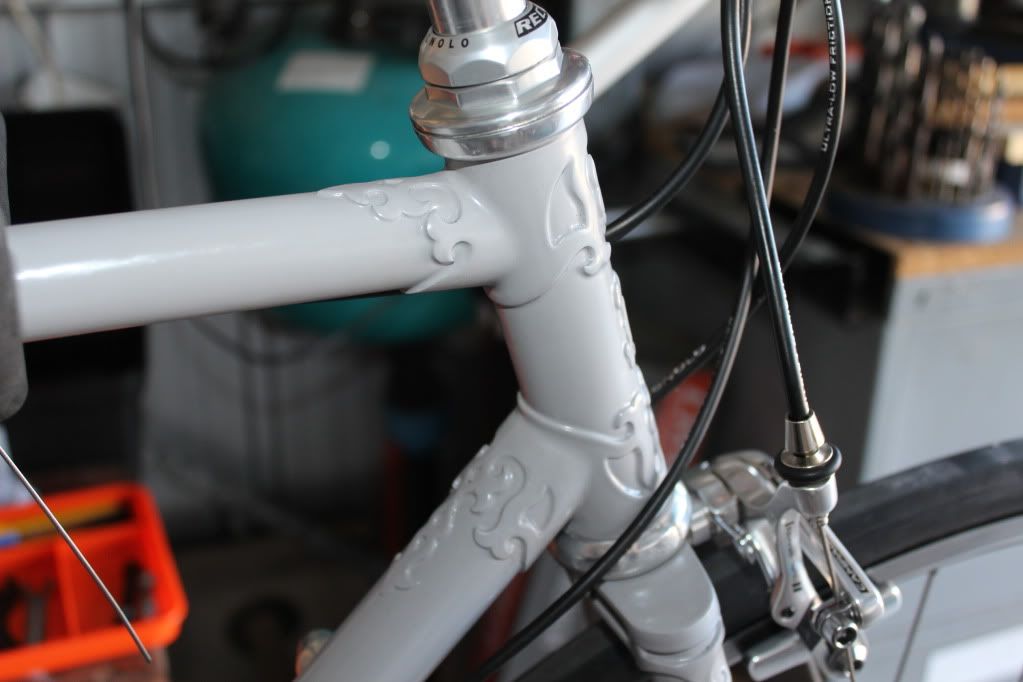 The Curly Stays are my love of the brand, they are unique to the brand & I cant wait to have the project looking as it should.
PS: I need a pair of levelling screws to fit in the rear dropouts.
Due to the small frame size, a badge was unable to be fitted between the lugs, so they made a unique "H" to fill the gap.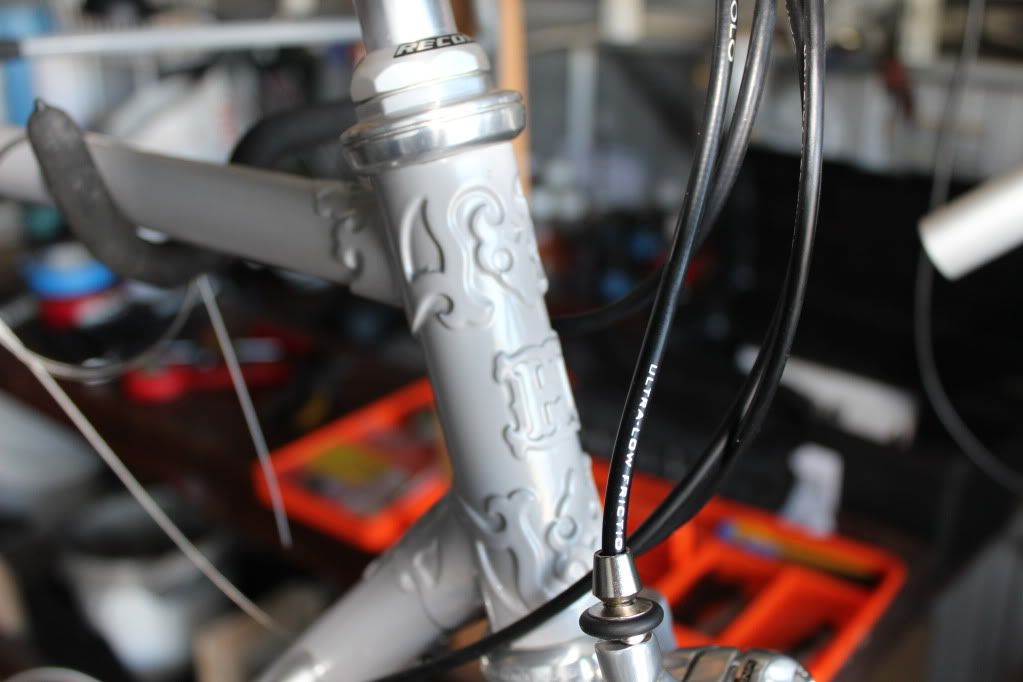 Now to choose a colour...???? suggestions welcomed!!
More Images;
Hetchins Project
Hetchins web site;
Hetchins Site