Lads
Some may remember this complete I picked up... some saw it on a raterday retro ride in Brisvegas. It's a French Altec / Stronglight colab. It had a couple of chips in the white paint and I noticed blue anno underneath...
Decided I would build it as light as I can with as many French parts as possible...
Started stripping the paint...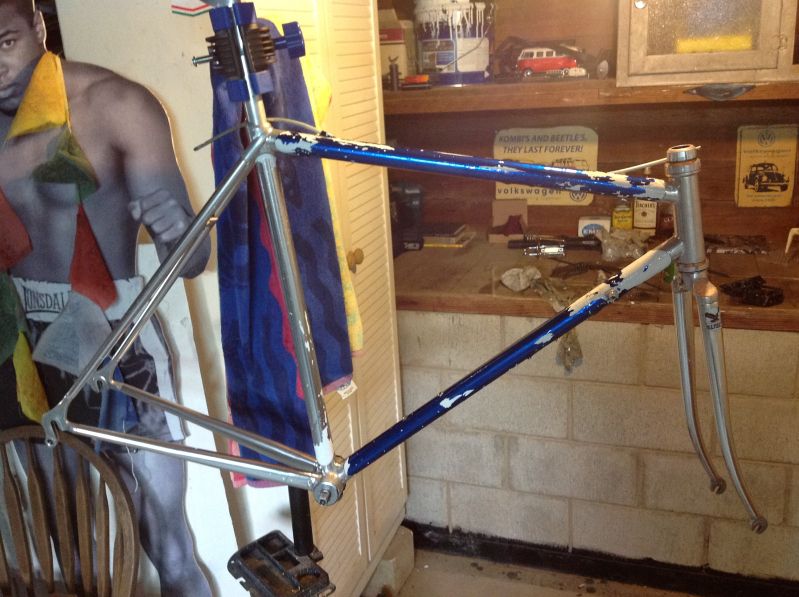 And ended up with this... Not one scratch in the super bright blue anno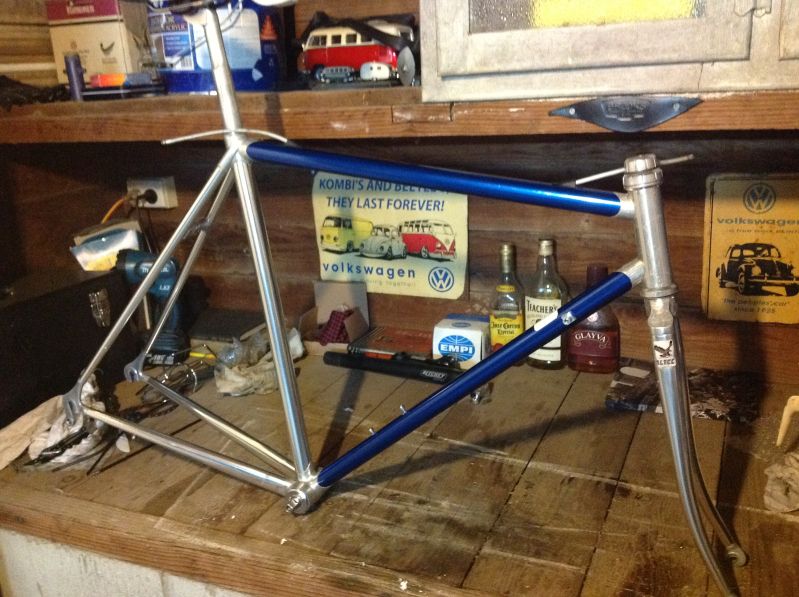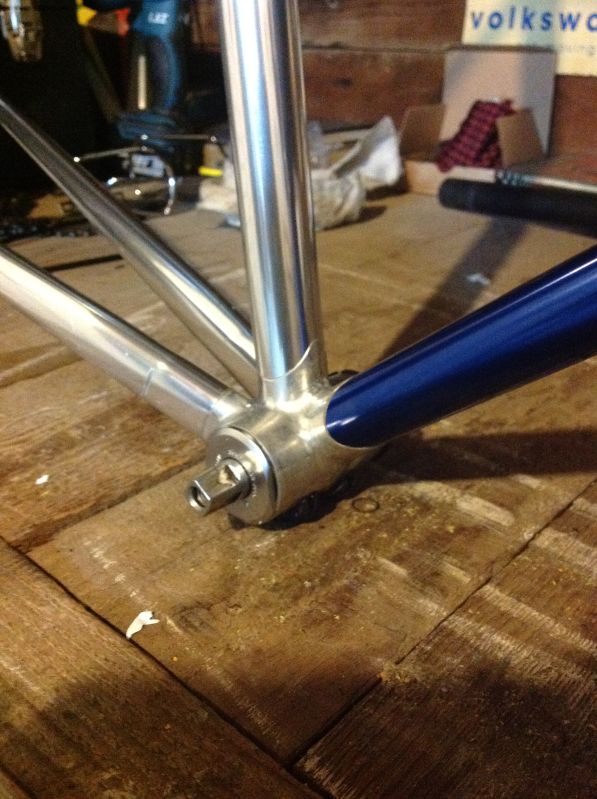 Should be fun... Want to get it under 7.5kg