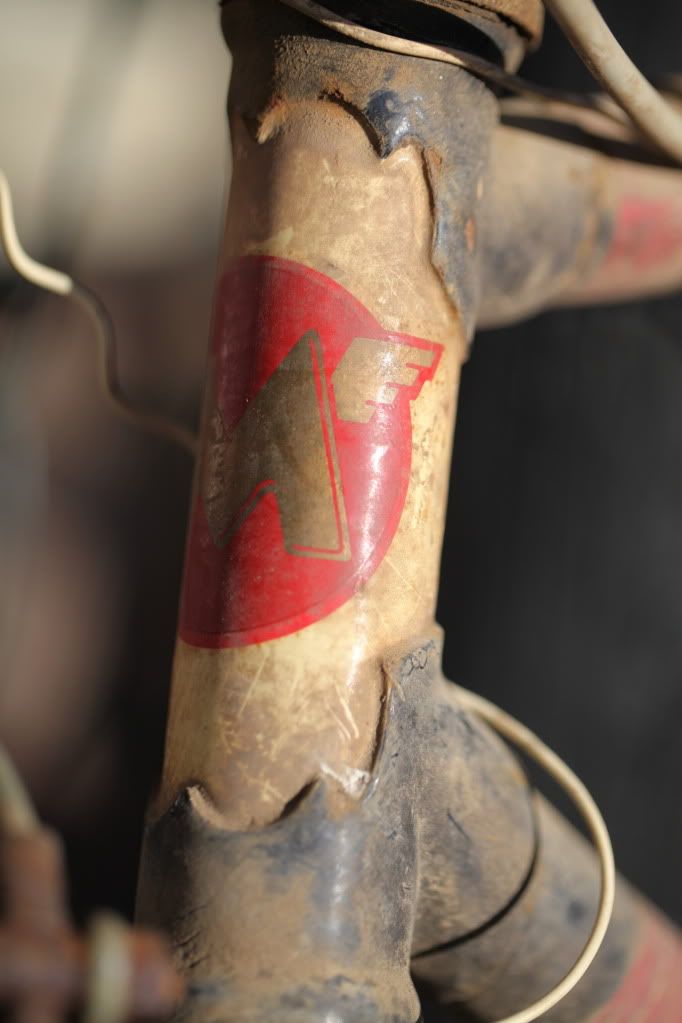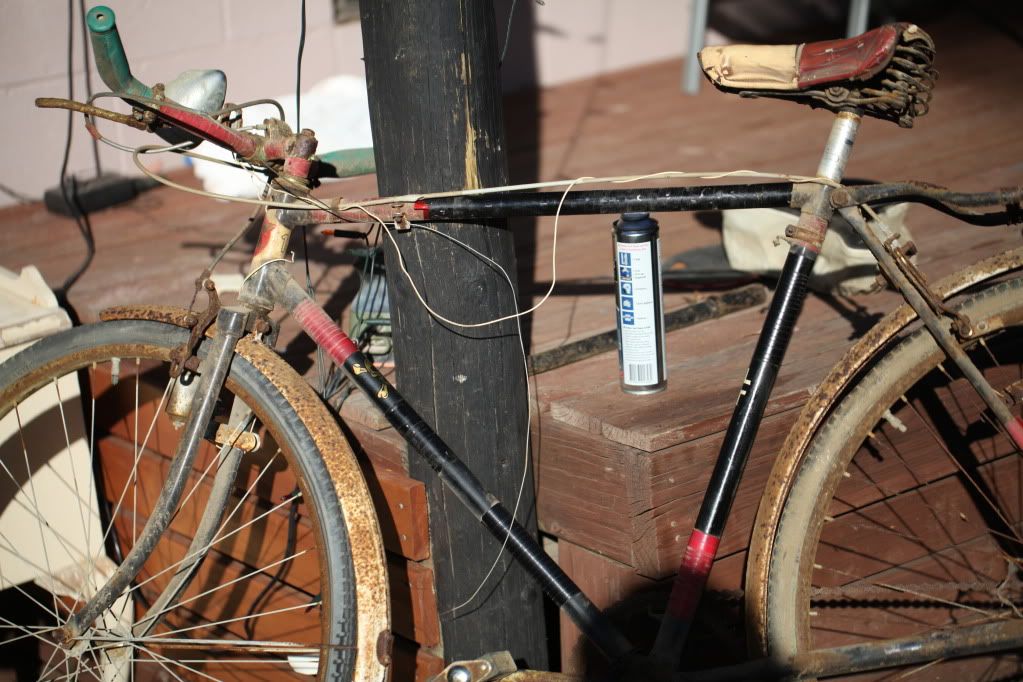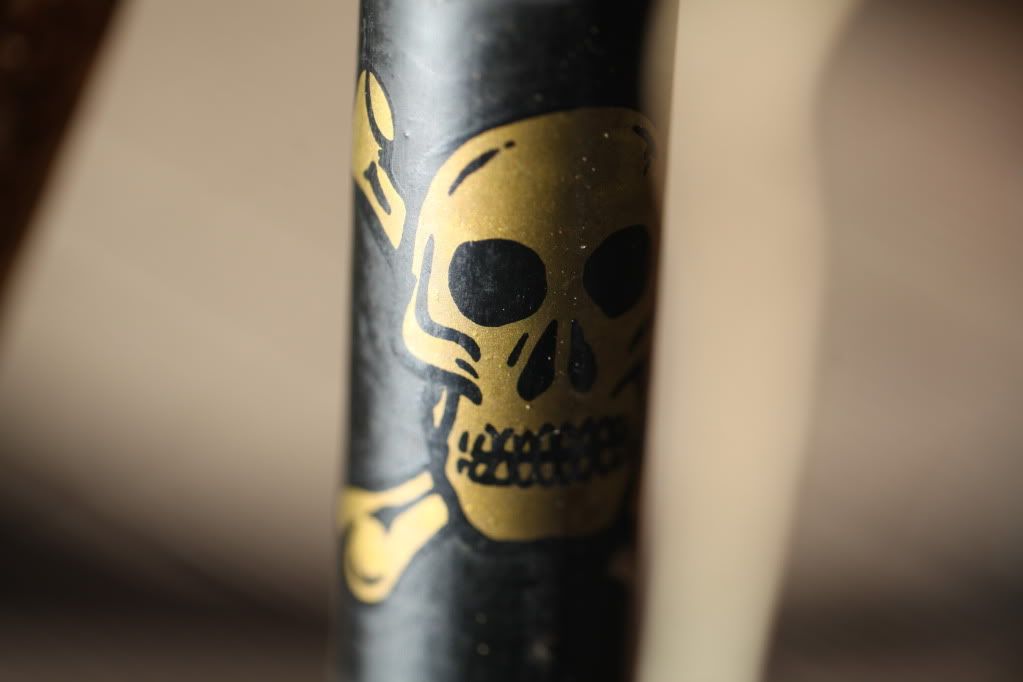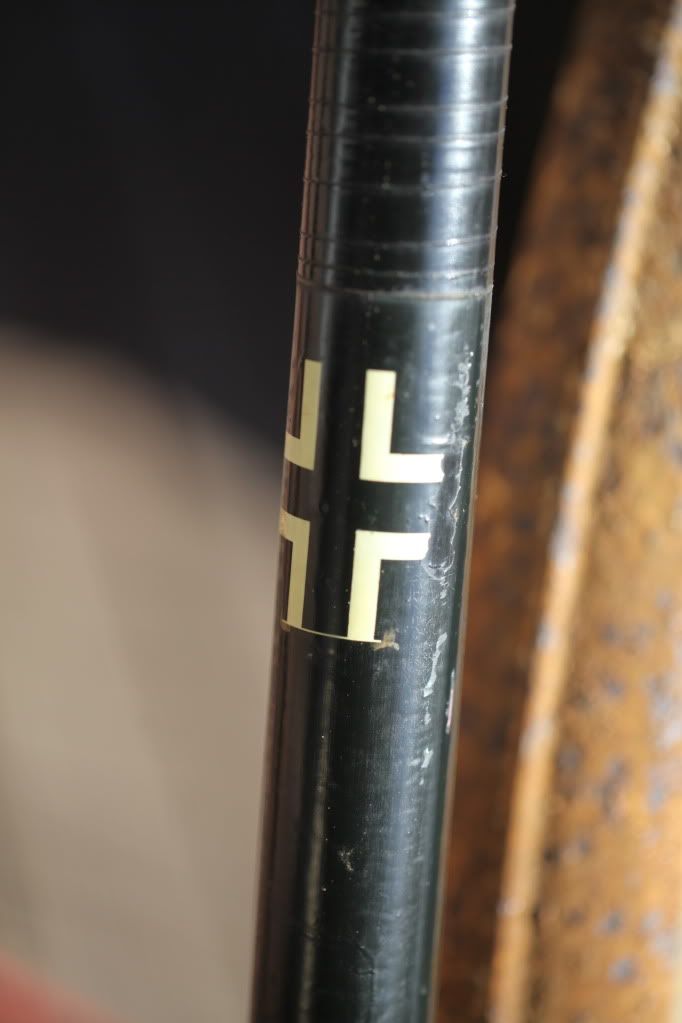 any help would be cool, i can post more pics if need be,
the skull and the lugs were the only thing not covered in tape.
so many accesories on this bike I thought it may of been a badboy bike with the skull and unlucky 13 on it. the M has wings on it.