News & Reviews on BNA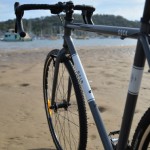 If you visit Melbourne, Sydney, Brisbane, Perth or Adelaide, you stand a good chance of spotting a Reid bike somewhere in these cities. The Australian company can still be described as a new-comer to the market, but they have expanded swiftly and are now selling in Europe and the USA as well. Reid's strategy is […]
Posts: 253
Joined: Mon Dec 20, 2010 4:40 pm
Postby Paddles » Fri Jan 18, 2013 11:22 pm
Do I have to take all stickers of a frame before taking it to a powdercoaters for stripping and coating? I've got an old Shogun frame I'd like to get done and now Scott's got me motivated by recommending our local powdercoaters down in Caboolture.
---
Posts: 6916
Joined: Mon Jan 28, 2008 3:17 pm
Location: wowe
Contact:
Postby munga » Sat Jan 19, 2013 5:50 am
i'd say not. if the sandblaster takes off paint, stickers should be no problem.
take my advice - i don't need it!
---
---
About the Australian Cycling Forums
The largest cycling discussion forum in Australia for all things bike; from new riders to seasoned bike nuts, the Australian Cycling Forums are a welcoming community where you can ask questions and talk about the type of bikes and cycling topics you like.
Bicycles Network Australia
Forum Information