Took a punt on this one off
eBay
.
the original posting
Picked it up today. It has no markings other than serial no on the BB and a couple of marks under the head/top tube lug. The dérailleurs appear to be early 80s, suntour arx(google says). Other than that I'm a bit new to identifying other parts. Once I pull it apart ill test the frame weight to help work out if it isn't gaspipe. The frame seems to have detailing indicative of being decent.
Some pics, appears I forgot to take a pic of the whole thing.
Head tube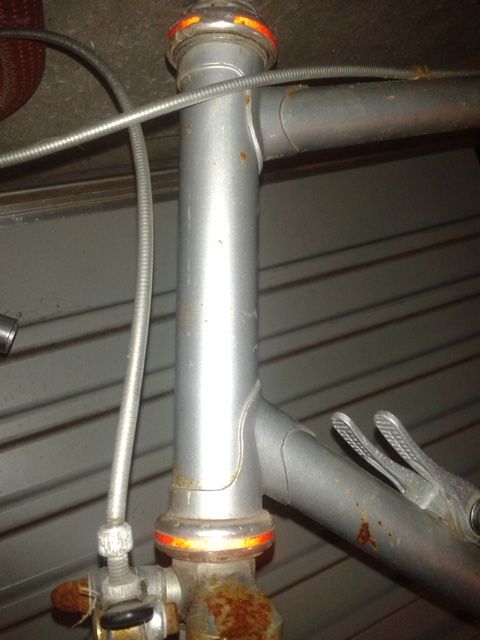 Head tube lug markings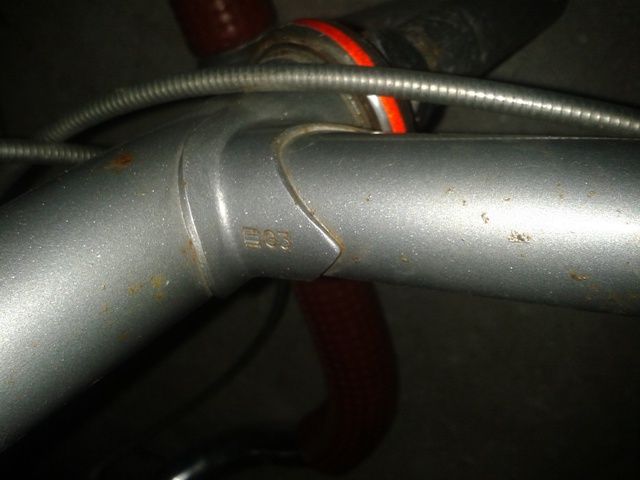 Bottom bracket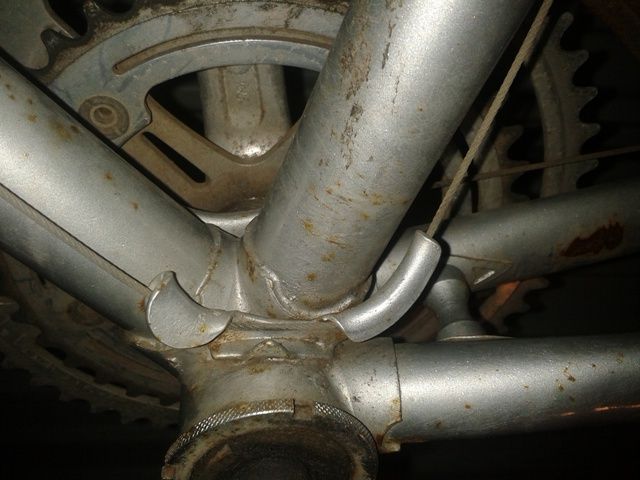 Serial no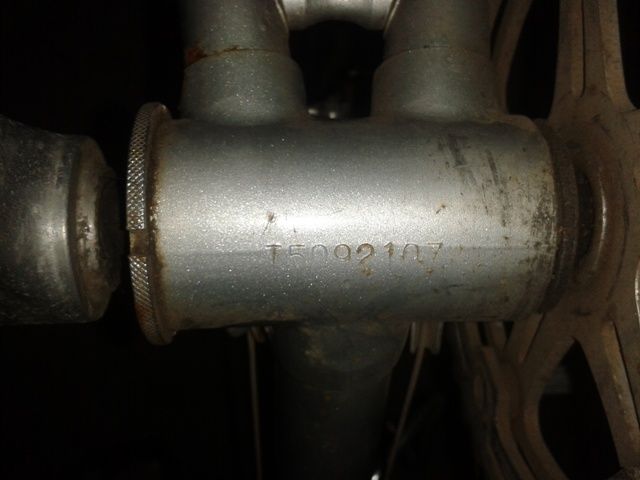 Chrome fork and brakes with red detailing, like the headset detailing.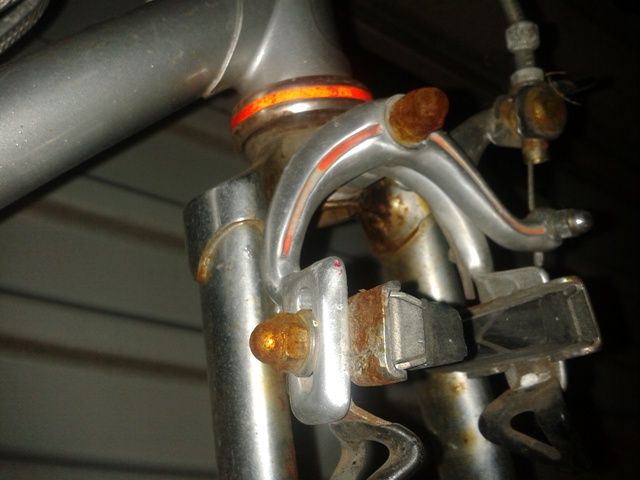 Brake bridge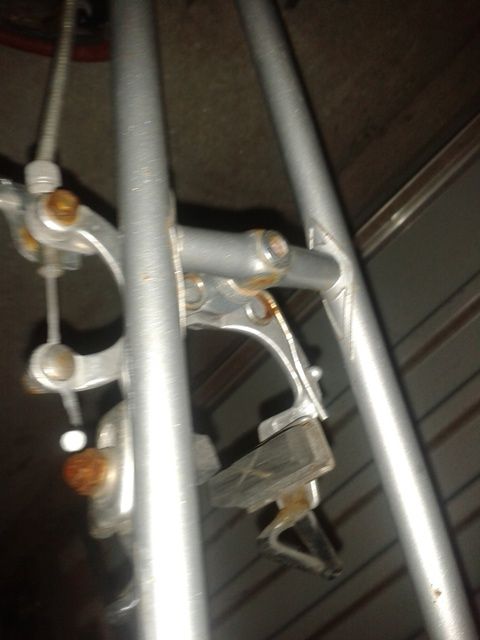 Seat stays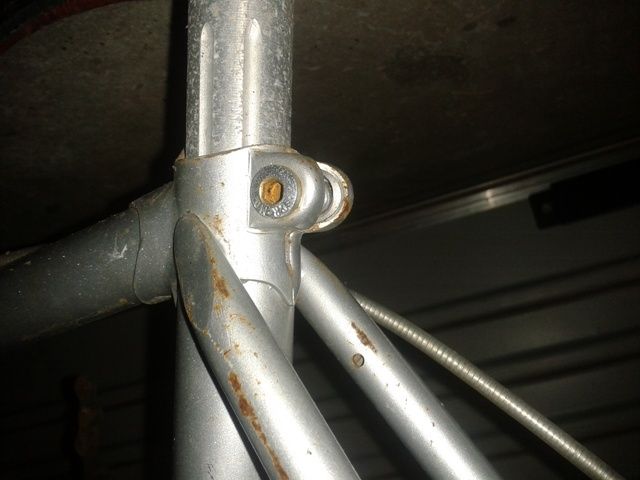 Also the rear dropouts are forged with screws in the ends and the bottle cage mounts have little diamond shapes around them.
If it is a decent frame and the right size I'll keep it, if not ill keep the parts and on sell as was the plan when I bid.