Another Bike ID I know, but any help would be great.
Stumbled across this bike the other day and would love to know what make it is.
It is stickered as boss audio but I guess they are just stickers someone slapped on it.
Stamped under the bottom bracket is Champion one side it has 60 (assuming size) and the other is 465.
Cable routing is on the left hand side of the top tube and under the bottom bracket with braze ons.
Down Tube shifter bosses are brazed on.
EDIT!!!: Upon further inspection have discovered the dropouts and fork ends are Shimano. Forks - Shimano SF and Dropouts only faintest shimano under the paint. Quickly looked it up and apparently SF dropouts are Dura-Ace and they feature in an old Dura-Ace Catalogue I found.
http://www.equusbicycle.com/bike/shiman ... 750005.pdf
Crimped chain stays.
Forged drop outs with adjusters. Feels like a pretty light frame, but havnt stripped it yet.
Components are mostly Italian.
Brake Levers, callipers, FD, RD are Galli. Campag downtube shifters, Gipiemme cranks and pedals, Fiamme bars and stem, SR seat post, Zeus Saddle. Rear Wheel is off a junker and front wheel is Sunshine Pro Am (apparently predecessor to Suntour Superbe Pro?) to unkown alloy 27' rim.
Note: what looks like built up grease around bottom bracket is some sort of dust cap. Never seen that before.
First thought when I saw Champion was that it was a Gazelle but pretty sure it would have Gazelle stamped on the BB. Have seen some similar lugs on other bikes before, even a concorde.
Here are some pictures. Might try and grab some better quality ones later. Bike is my size so intend to rebuild it and ride it but would love to know who built it.
First time posting pictures so look out....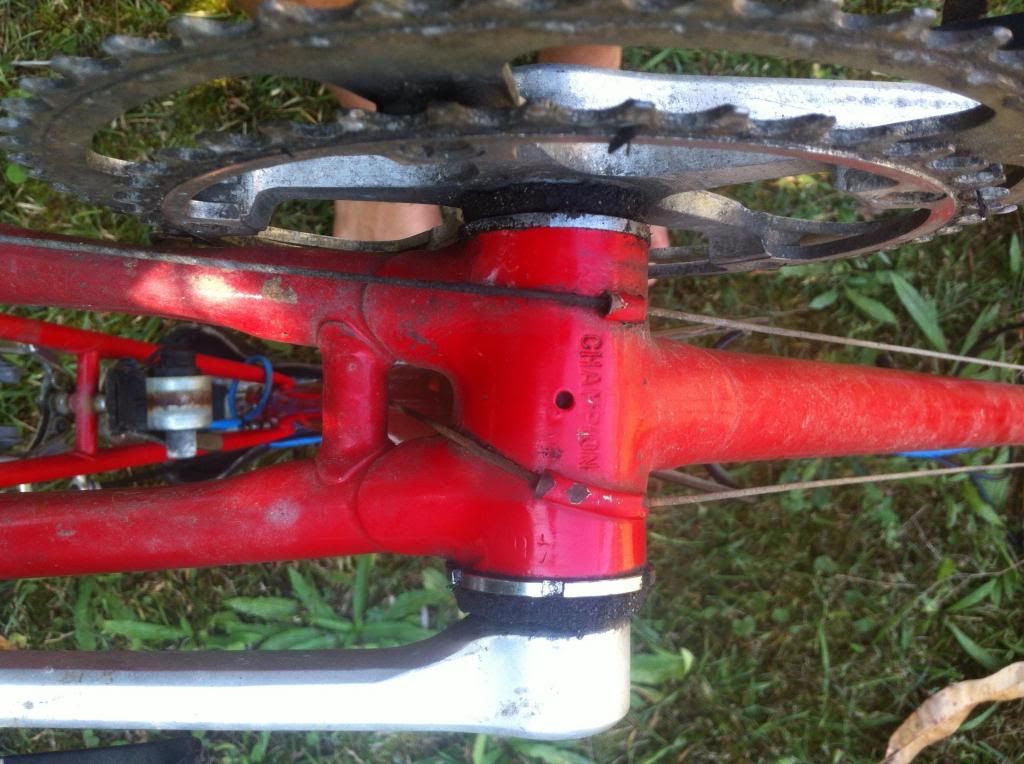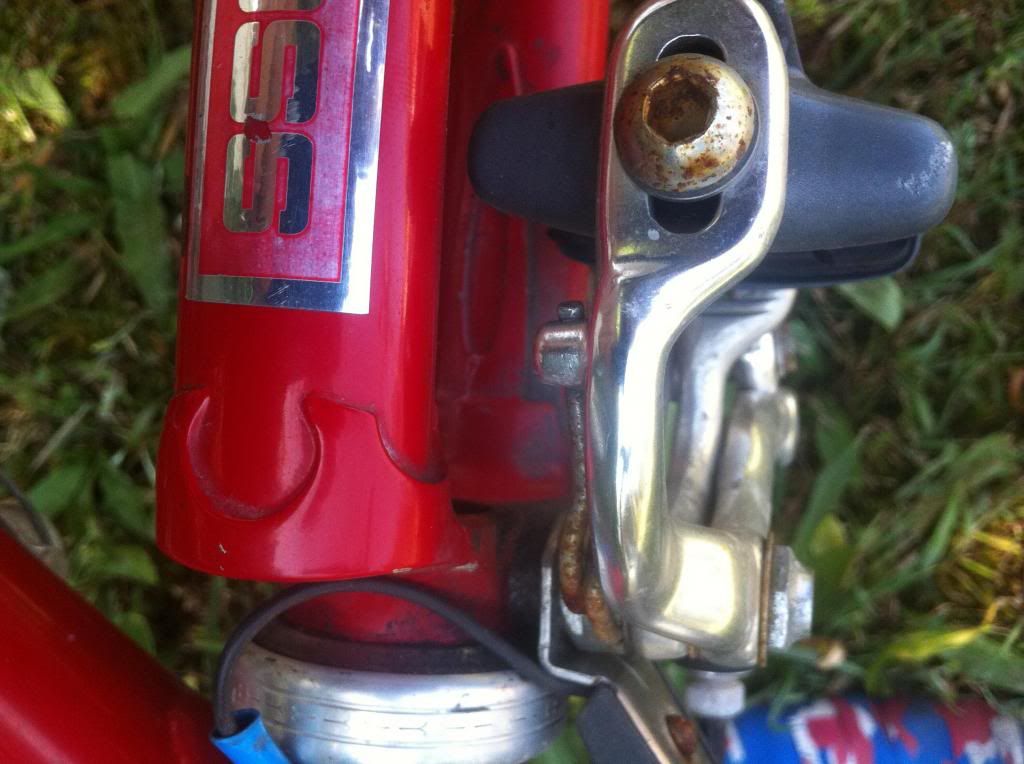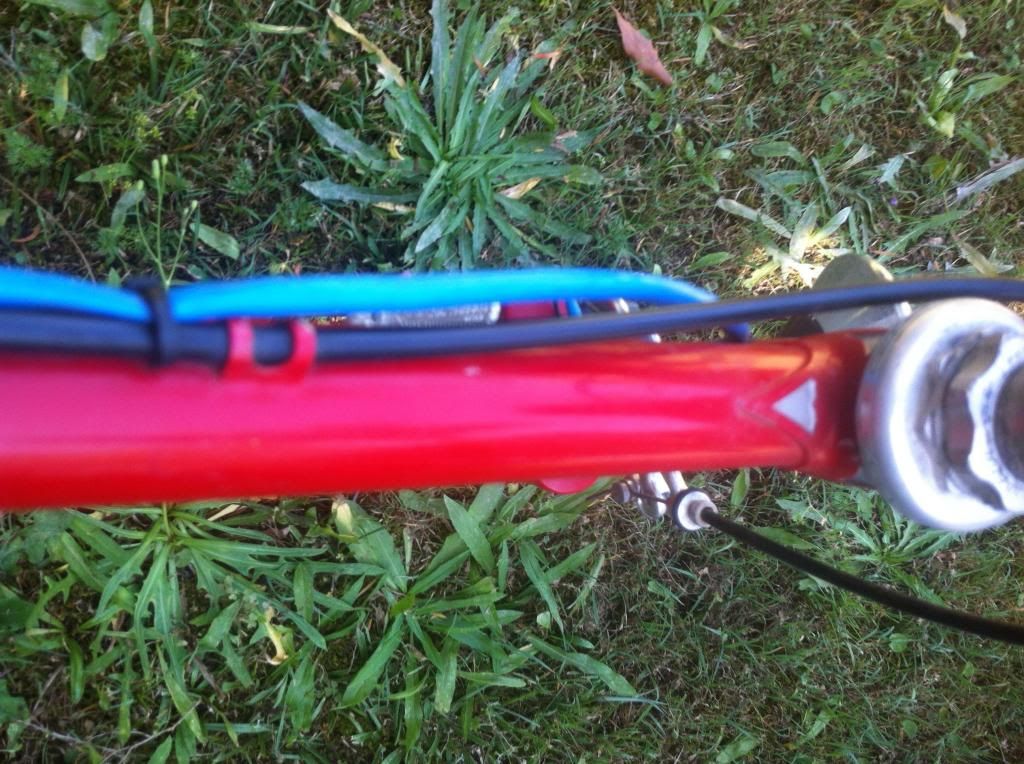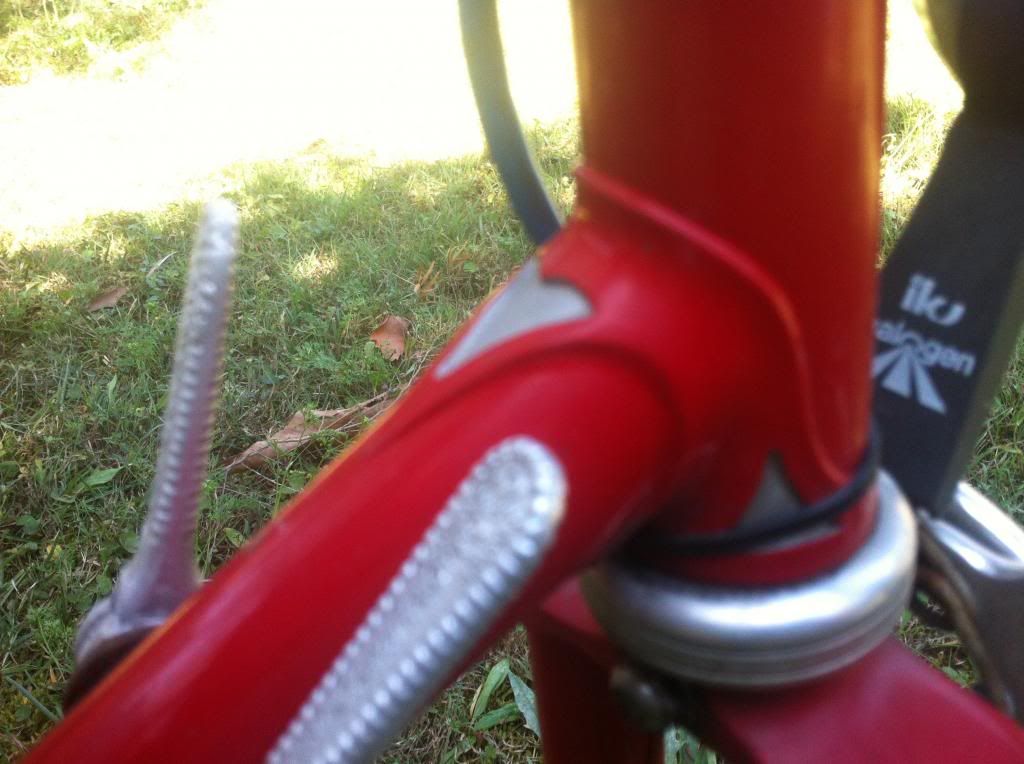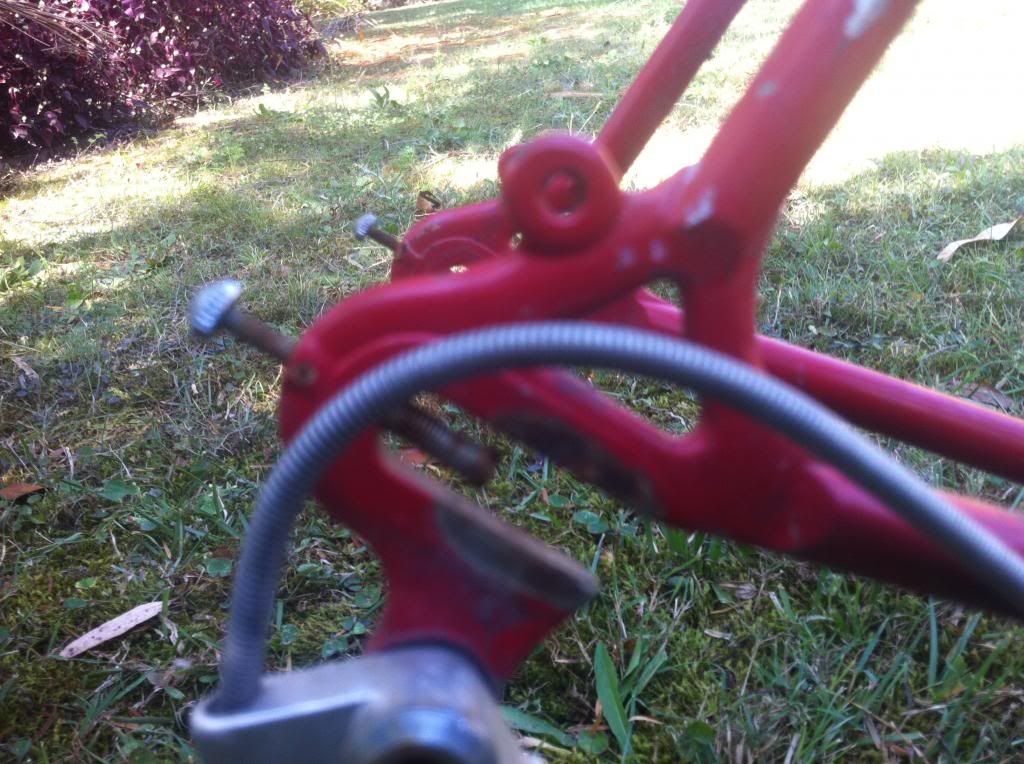 can view more at
http://s1347.photobucket.com/user/t_rav90/library/