hi all,
i have picked up a really nice imho raleigh racer. its straight as, the paint
work is not too bad, but i have been thinking about re-doing it.
i just have a couple of questions that i don't know what can/to do
about if i was to repaint it.
the head badge is in great condition but i have no idea how it is attatched
to the frame. most other headbadges, raleigh's anyway, that i have seen
have been pot riveted to the frame. this one obviously isn't so how is it attached?
and how easy would it be to re-attach it. i would rather remove
it during the repainting process, then reattach after.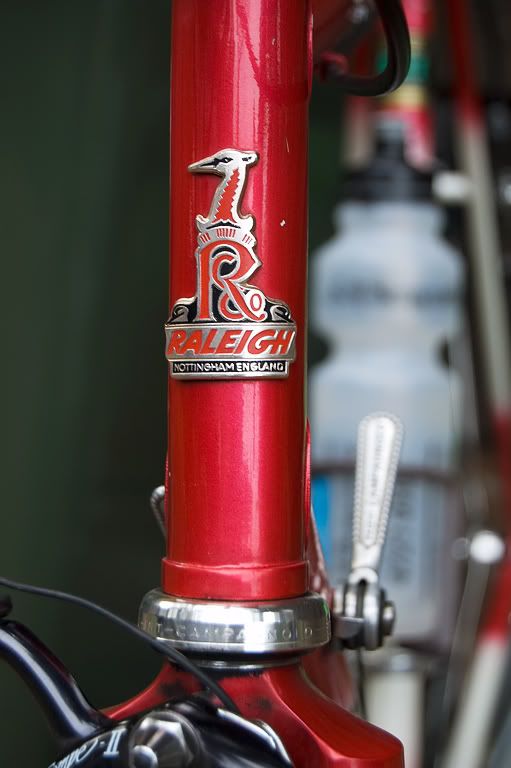 the other confusion for me is the cable guides under the BB. the guide does
seem to be riveted ??? would this be right? is it easy to remove and then
re-attached? or can it be replaced after the re-paint with a new guide?
you can also see in the image below where the bottom tube is missing a
full strip of paint. it seems as though the frame was first sprayed a solid
white colour then on the "points" oversprayed with a red
heres the BB cable guides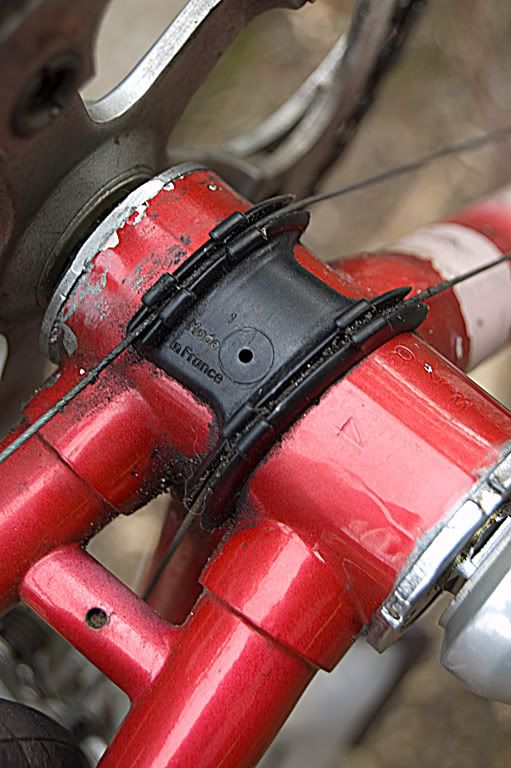 here is the
ebay
image of the bike
any help would be really appreciated