Went for a wander during lunch and found a few old bikes.
A Frank Paino with nice lugs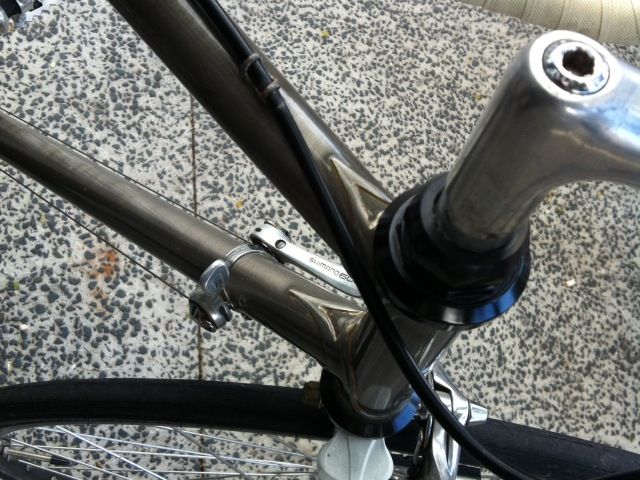 A Nagasawa shod with shamals
A beaten up Tommasini. I want to rescue this one.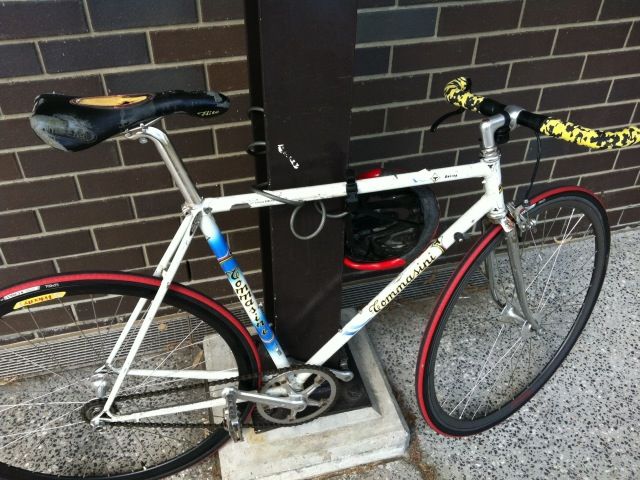 A columbus sl Kennedy with the ugliest stem ever.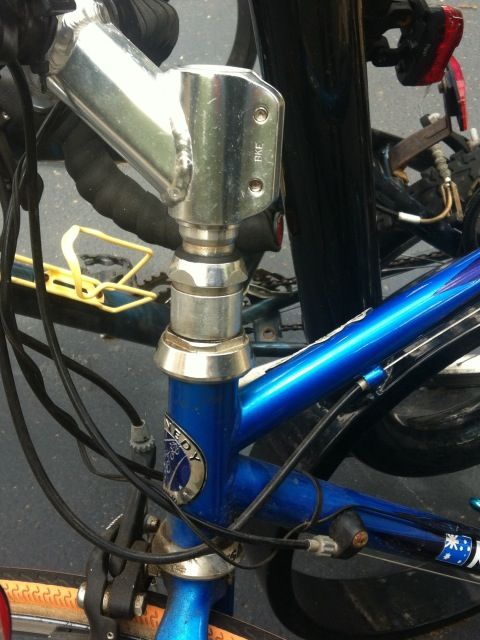 A Gipiemme Sonic Boom with strange rear dropouts
Another Gipiemme without much rear wheel clearance.
A non remarkable Giant Kronos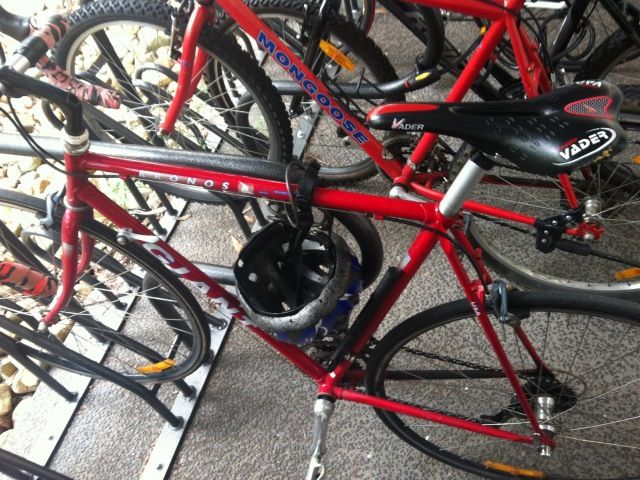 Modern but nice Hillbrick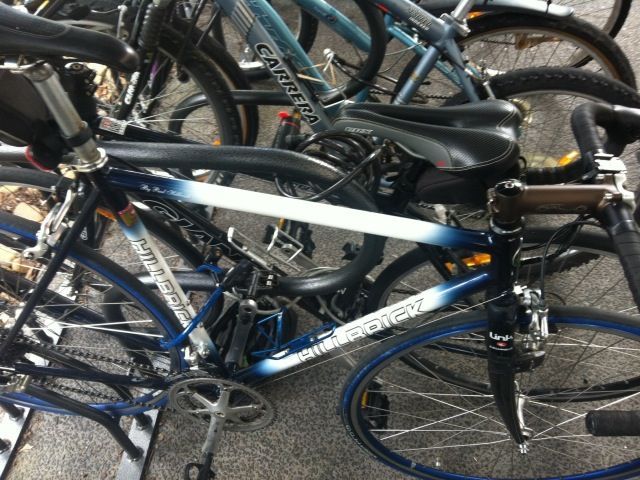 Nice bar streamers?