PIcked this up cheap on Gumtree last night. Knew from the one photo in the ad that it was a quality bike. However the rust on the top tube and the peeling chrome looked so bad that I figured the frame was a write off but I'd get my money's worth in parts which I did.
Turned out to be a far nicer bike than I'd expected. Was built up in a mix of 600, Dura Ace, 105, Superbe Pro and 3TTT generally from 89/90 and stickered 'Rob Bailey'. I believe the Rob Bailey logos were applied at the same time as the frame was built up w/ the various bits and pieces and also that the red paint was probably applied at that time as there was red overspray on the front derailleur. It all looked a bit careless.
The frame however is beautifully made and I'm guessing a few years older. . Columbus tubing; not sure which as I couldn't make it out on the decal (white / transparent directly applied over the chrome) which I've now destroyed w/ a wire brush. Campagnolo drops. Bocama lugs / BB shell. I'd say it presented as fully chromed as per my guess at the later red paint. Fork's not the original.
So..... anyone ever come across a Rob Bailey as I can't find a thing? Any other clues as to what this might be?
As an aside I've also taken a big drill and wire disc to the rust on the top tube and was really surprised when the loose chrome and rust came away and the tubing was in reasonable shape underneath other than some slight pitting. So the frame isn't a write off after all. It is however about a 54 square, too small for me and will require a great deal of sandblasting w/ a small grit or a caustic bath in the shed to get the remaining chrome off to paint. Neither of these I have any interest in doing. As such if anyone's interested in making the effort to bring this one back to life, PM me and you can take it away.
Cheers,
NB.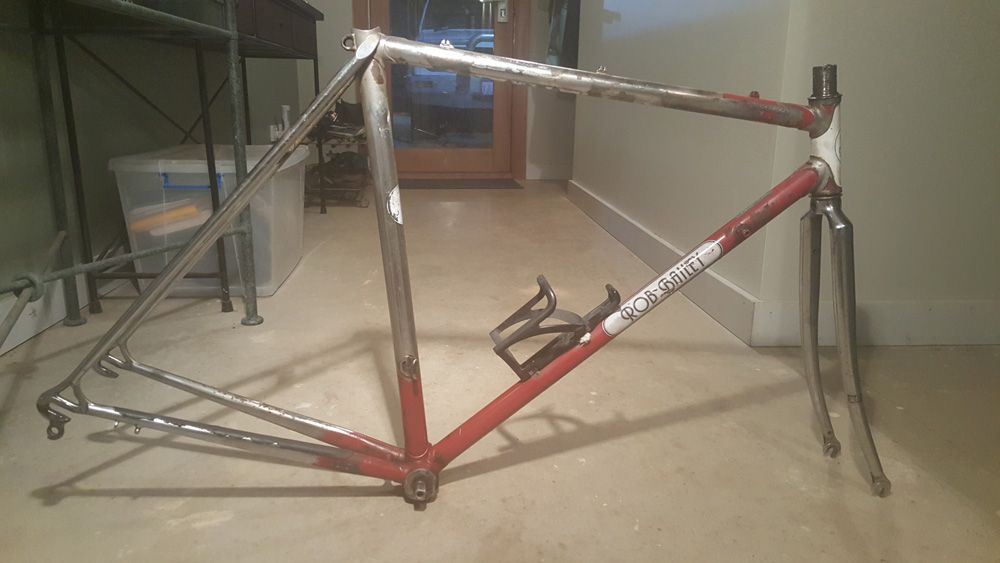 [/url]
[/URL]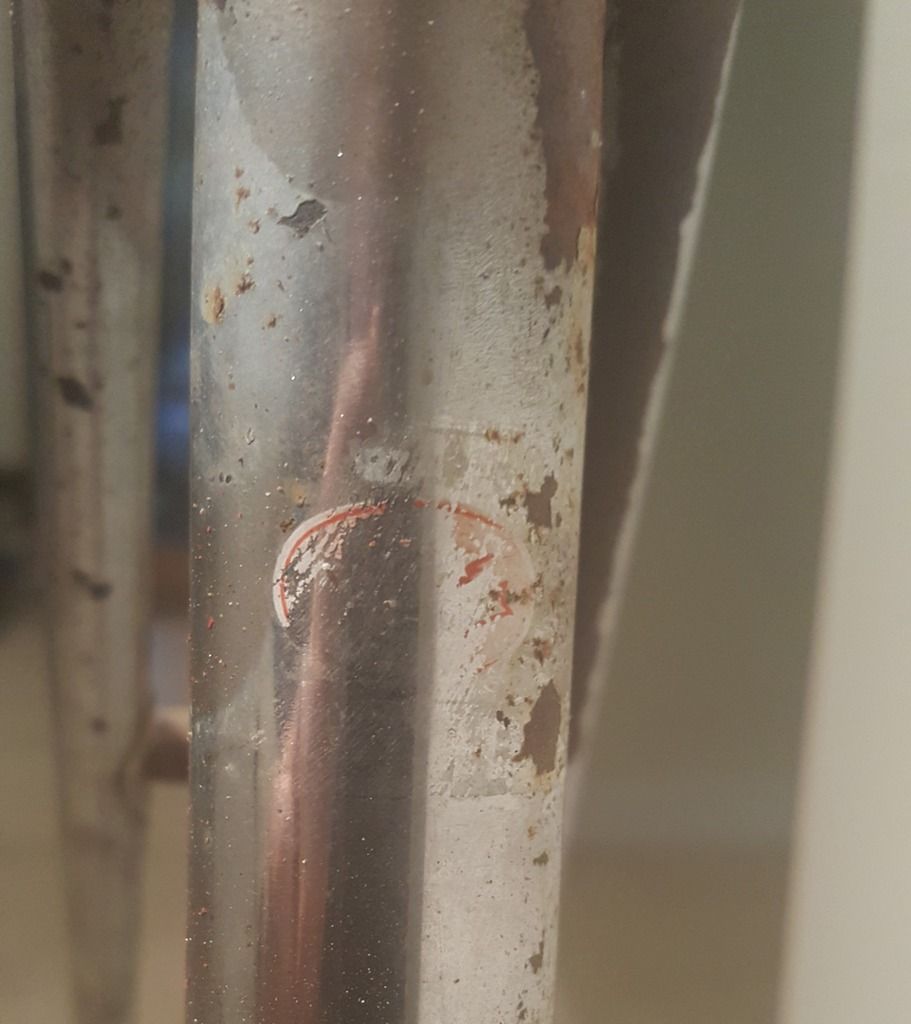 [/URL]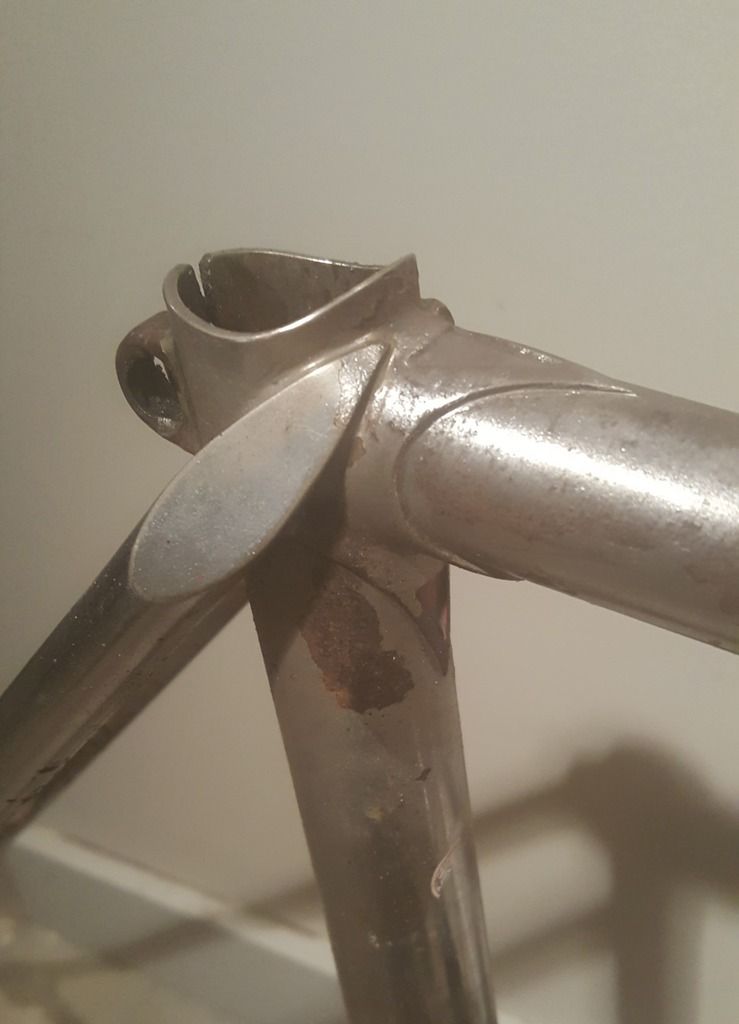 [/URL]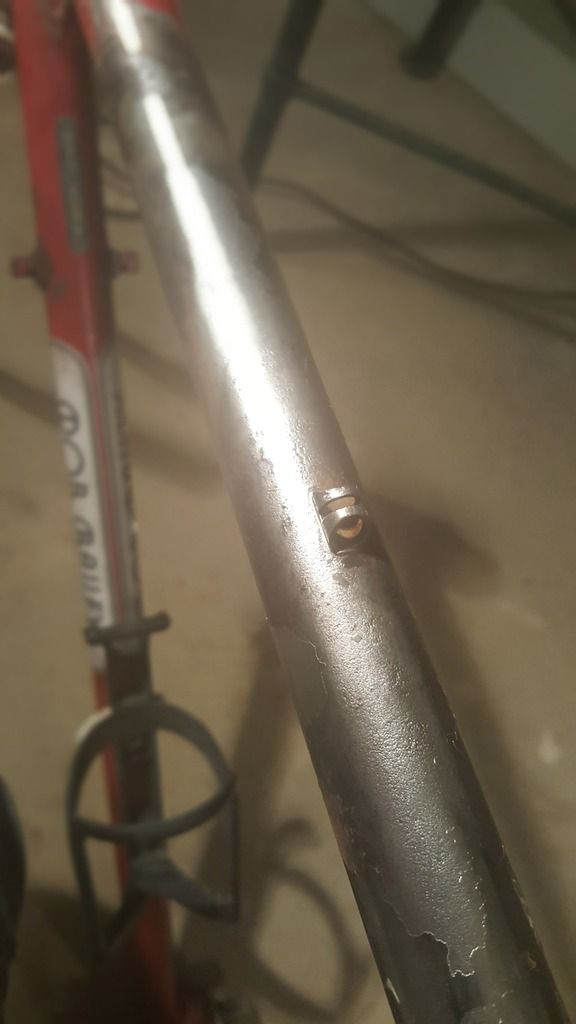 [/URL]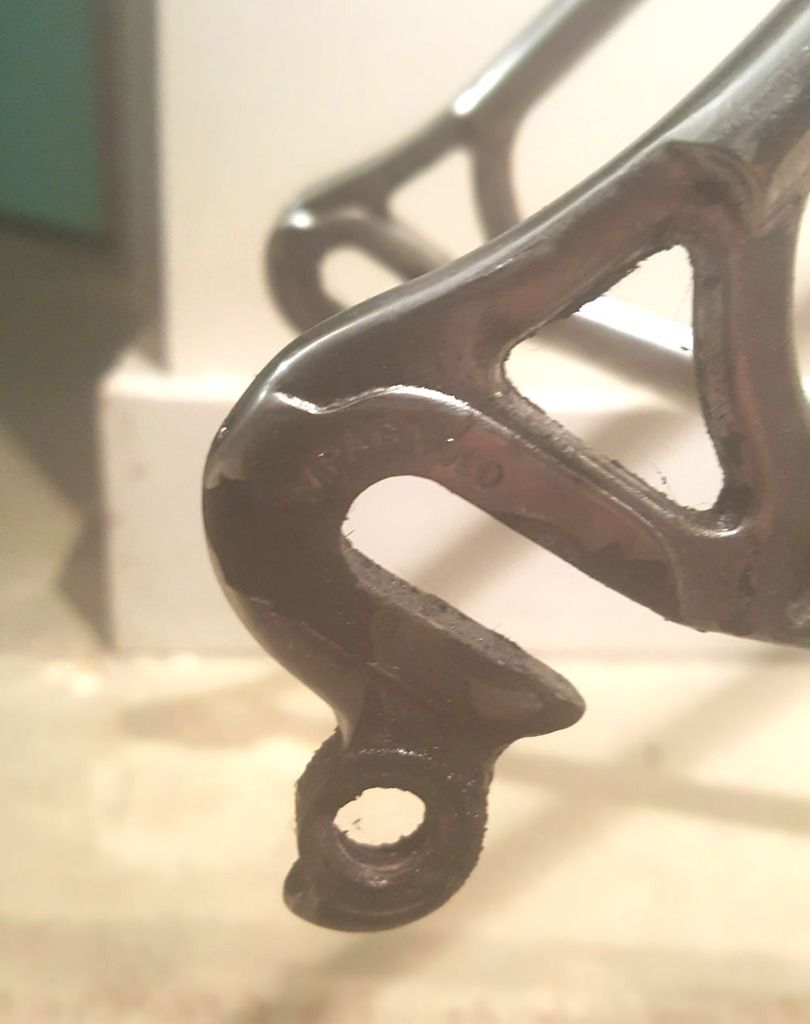 [/URL]