This is my collection of bits bought by mistake, which have been hidden away in a box of shame for some time. Price does not include postage, happy to post anything interstate and obviously pick up from East Brunswick is available. Bank deposit preferred.
XL Japanese Touring Frame. $70
I bought this as a 'Nishiki' touring bike. It's very similar to a late 80s Miyata 1000, but missing mid rider fork mounts and second set of eyelets from and rear.
63cm seat tube C-T, 55cm top tube c-c, re-spaced to 130mm.
Nice quality, however the TT turned out to be a little bit short for me, and I was discouraged by a few problems that I found. Hand balling the project to someone else.
Problems:
- Right side of rear triangle was slightly squashed in 3mm, I straightened and aligned it using Sheldon's string and a plank o' wood method it and re spaced it to 130mm.
- Takes an ISO (standard 26.4) headset crown race, but came fitted with a JIS (27.0) and so the crown race literally dropped off. No damage that I can see however I haven't got an ISO to test.
- Medium sized ding in the top tube, pictured in the final photos.
- Front and rear canti mounts have some play in them - I don't know whether this is a serious issue or whether it can be easily fixed, but 2 of the 4 mounts canti mounts have play from the point where the re enforced frame mount meets the actual cylindrical canti mount that I am holding in the final picture.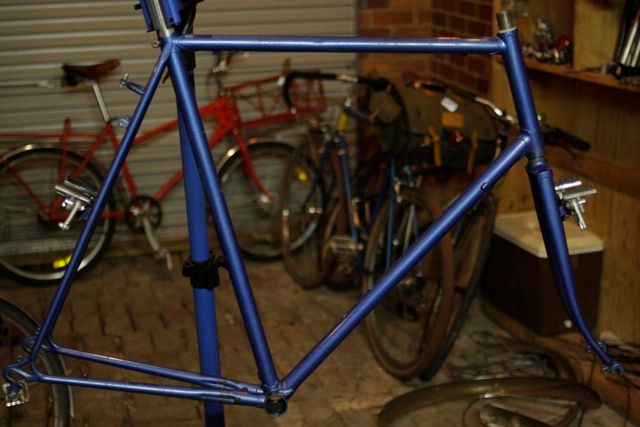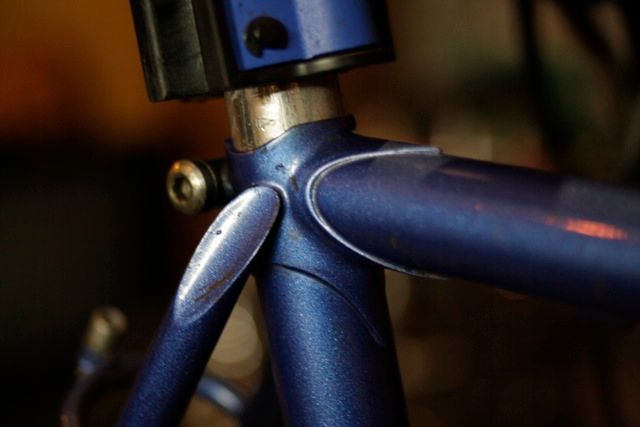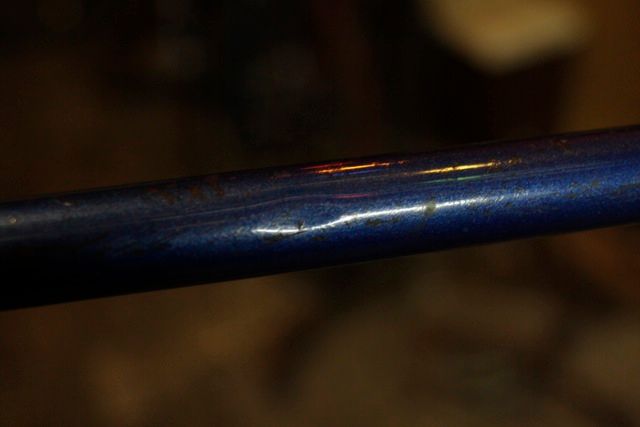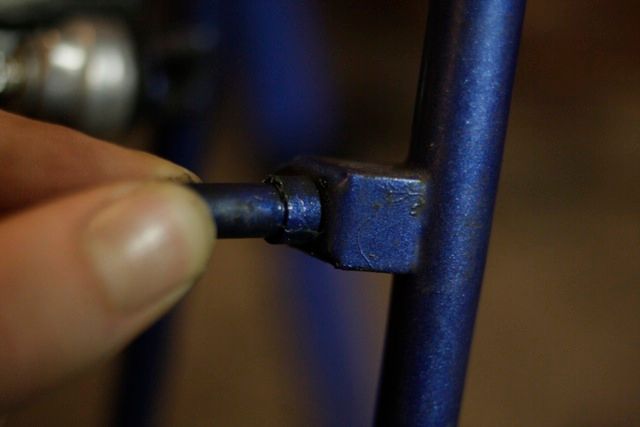 Early 70s
Nervex Lugged frame, 55cm C-T seat tube 56cm C-C top tube. $70
This was a swap meet pick up that never got built, as the paint is not very good and chips easily. Needs a re spray but well worth it, frame is structurally good with no dings or signs of rust.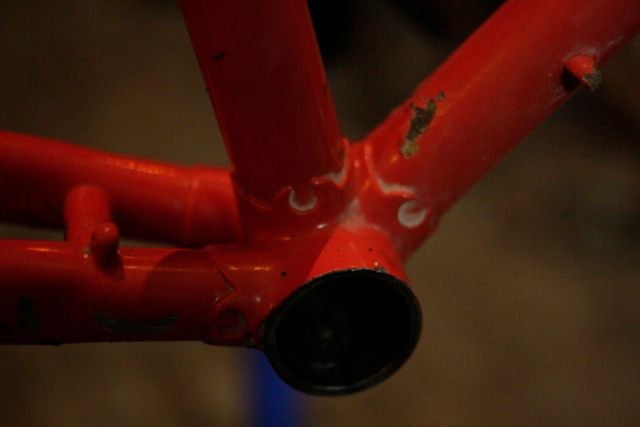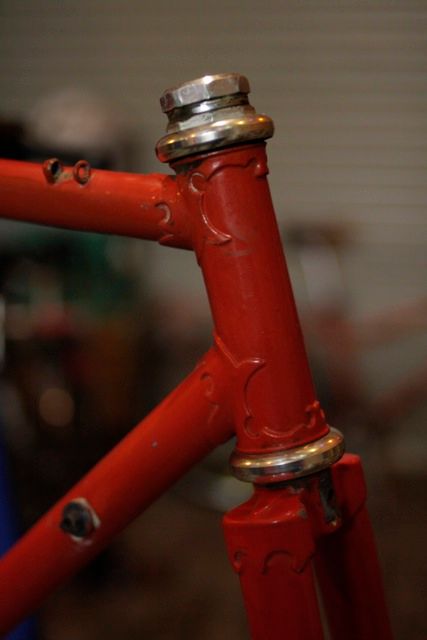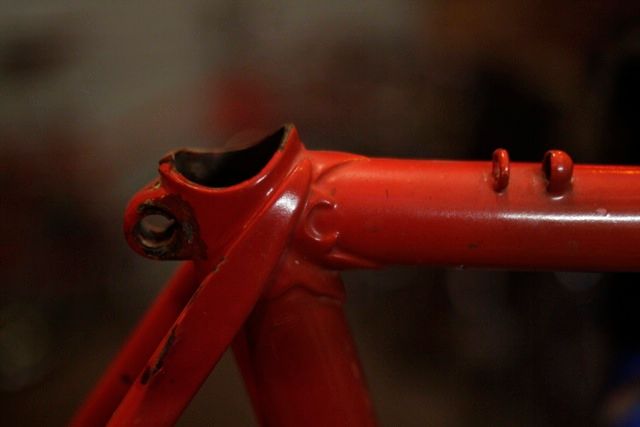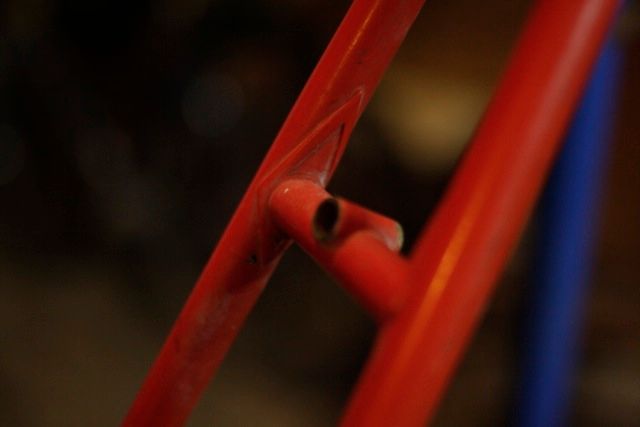 Lynskey Carbon 1 1/8th fork, True Temper, blue smoke paint. $30
This was taken off of a Lynskey frame due to damage at the very top of the steerer, it could easily be cut down by 1cm and used, however the original frame was slammed. Steerer length is 22.4cm from the fork crown, with 21cm usable.
Full disclosure: This was knocking around the back of a bike shop that closed down, I grabbed it as we were cleaning up, hence the price. Use at own risk yadda yadda...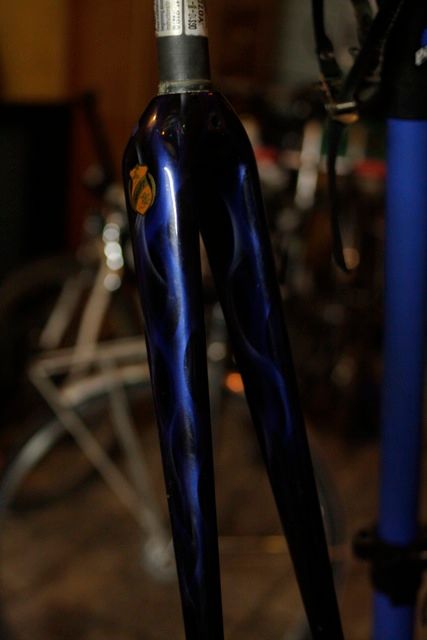 Damage:
Steerer edge is chipped
Colnago Panto'd ITM stem, 1 1/8", $40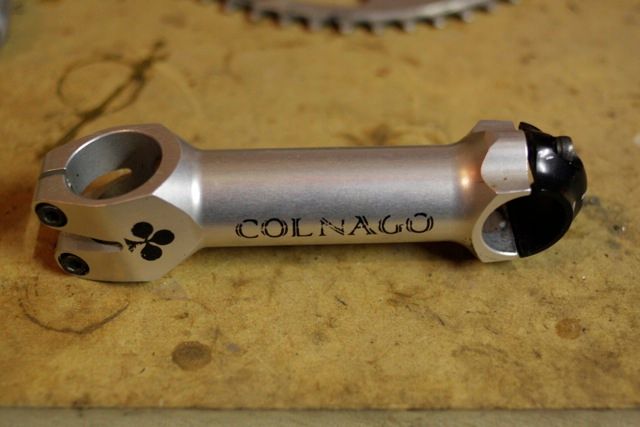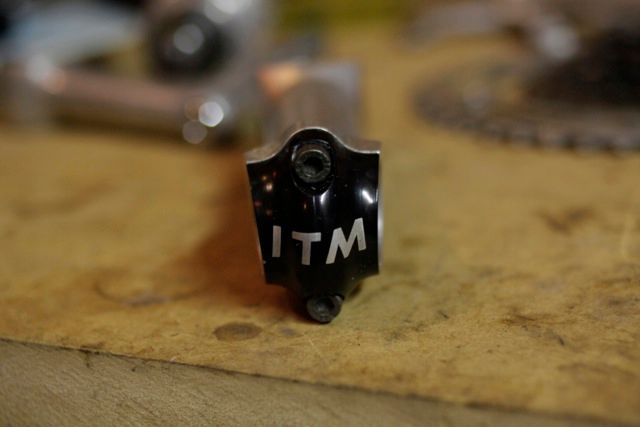 Campagnolo Veloce 10spd Derailleur, missing drop bolt. Suntour one pictured isn't long enough. $20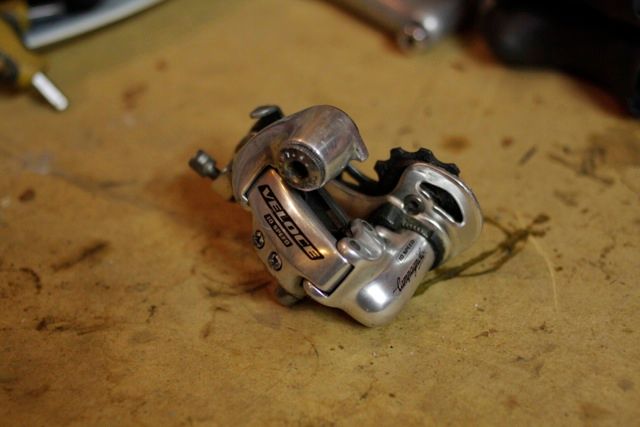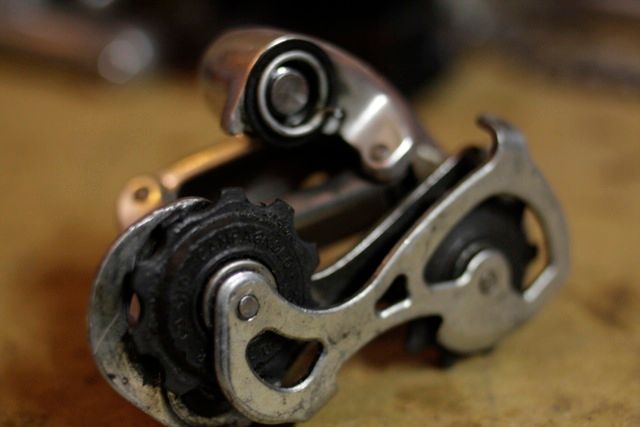 Campagnolo Record 31.6 Seatpost, $30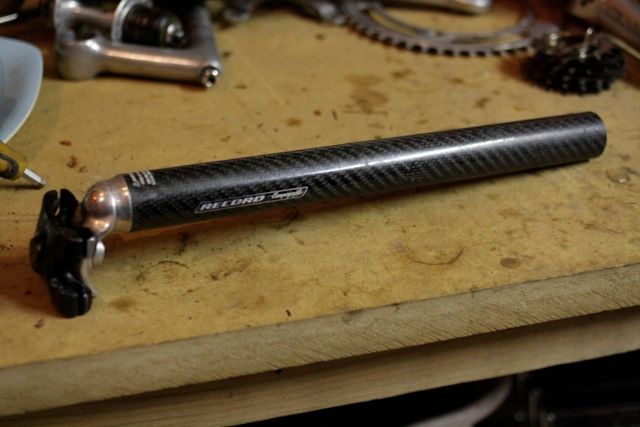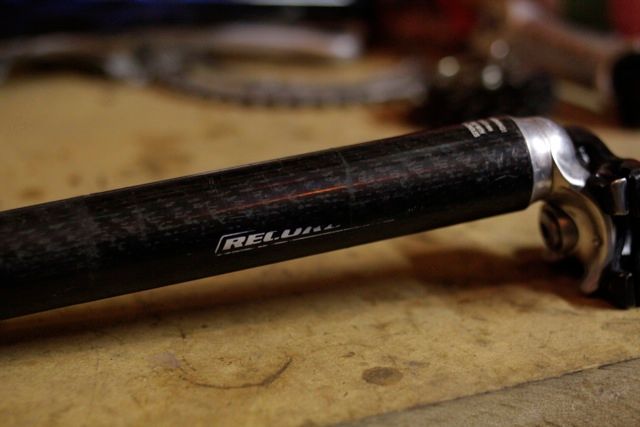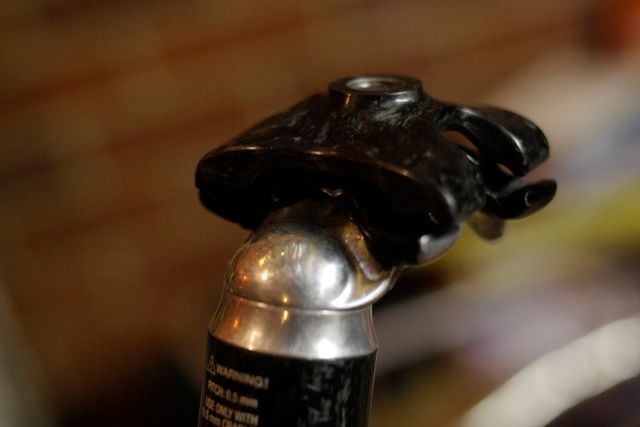 New SL210 Superlight Rear hub, polished 32H. (
http://www.bikehubstore.com/SL210-p/sl210.htm
) ($84.40 AUD price, not including shipping).
6 pawl sealed bearing rear hub, 130mm spaced and 210gs! Weenie!
I bought the wrong spoke count for the rim, and finding another hub was cheaper. Scratch on hub from a very frustrated and rushed de-lacing job (wheel building amateur hour!)
$50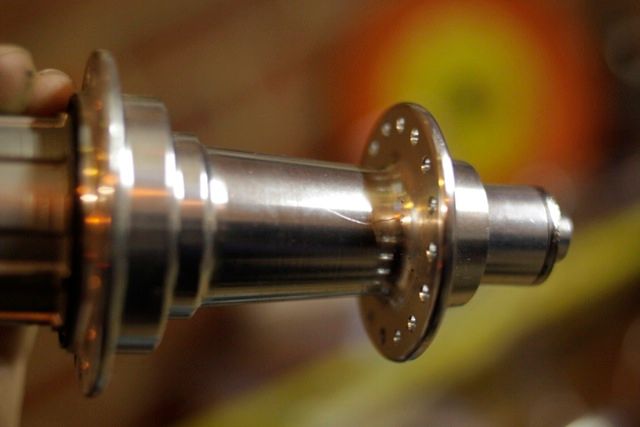 Shimano 180mm Centrelock disc rotors $30 for both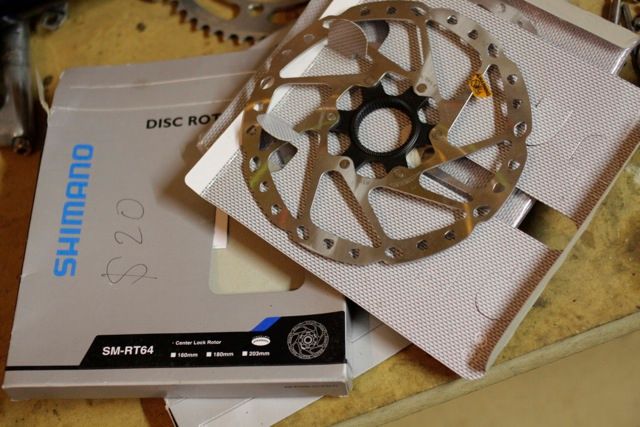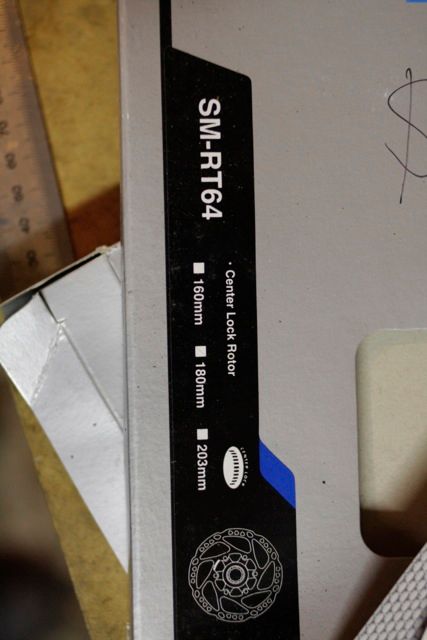 Dura Ace 6 Speed Uniglide hub, beautiful condition and lovely sound, with slightly worn cassette. $20
SR Royal 170mm cranks, 144BCD, with matching Suntour Superbe 49T ring (scratching to outer face pictured). $40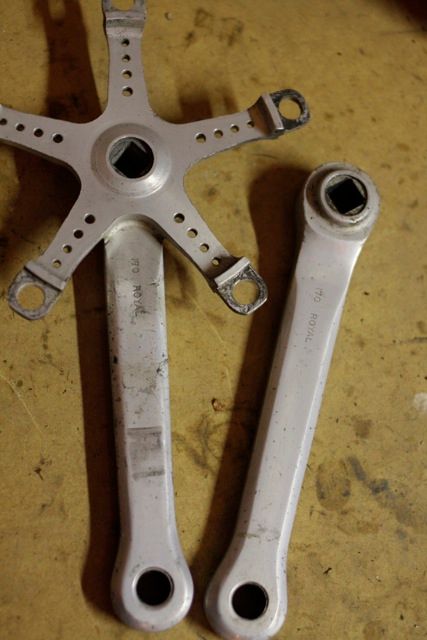 Campagnolo Pedals, superficially ugly but still running smooth, $20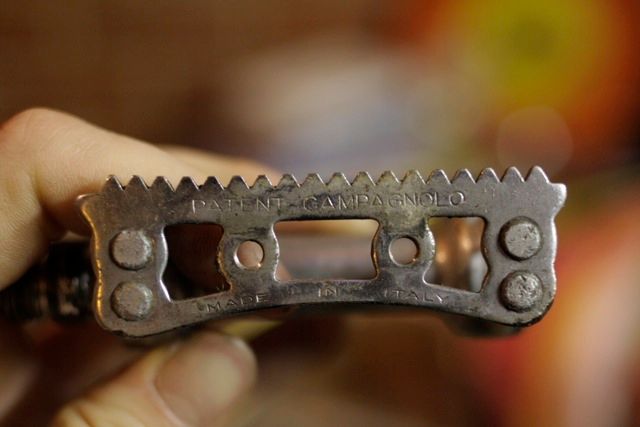 Fiemme 120mm stem, 26.0 clamp, gorgeous. I got halfway through lightly sanding and polishing this before realising that I'd be using 25.4 bars. It really is the nicest stem I've seen, and I payed a lot for it.
$30
90s 26" soft folding gumwall MTB tyres, aggressive tread. Pretty rad but too aggressive for anything I'd be doing.