Hi all. well its time for me to clean out the shed. i need to make some room and hopefully a little pocket money. i have the following frames for sale should anyone be interested.
first up is this repco Olympic 14, its in good cond. with usual wear. only bad point is that some smart soul has ground off the front D. tab, but im sure you could still fit a clamp style one. this frame measures 57tt and 55st.
$70ono
next up is a mountain cycle san andreas. i brought this to build as a second bike but never bothered with it. is in reasonable condition but needs new bolts for the seat mast. measures around 58cm tt and roughly 48cm st $110ono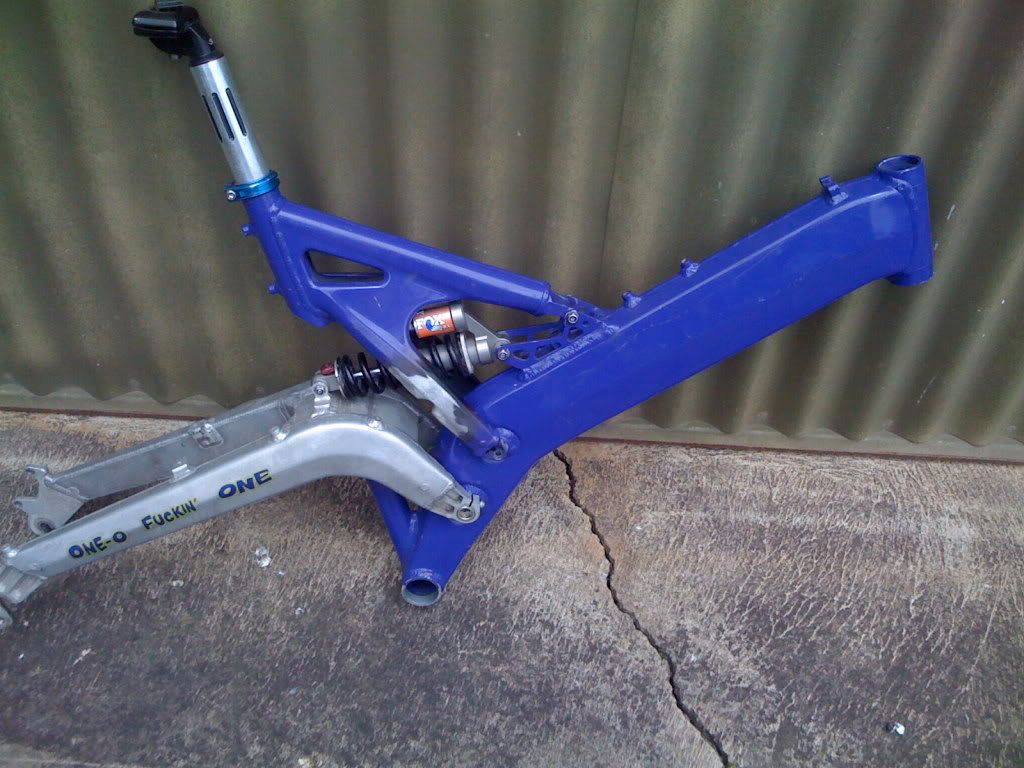 next is a Raleigh Rapide road frame. just a basic frame and forl but would be great for fixie as no RD hanger or shifter bosses on frame. paint is not bad. comes with suntour shifters and wiennmann brakes as per pic. there is still a bb cup in it as i dont have the tool to undo. $30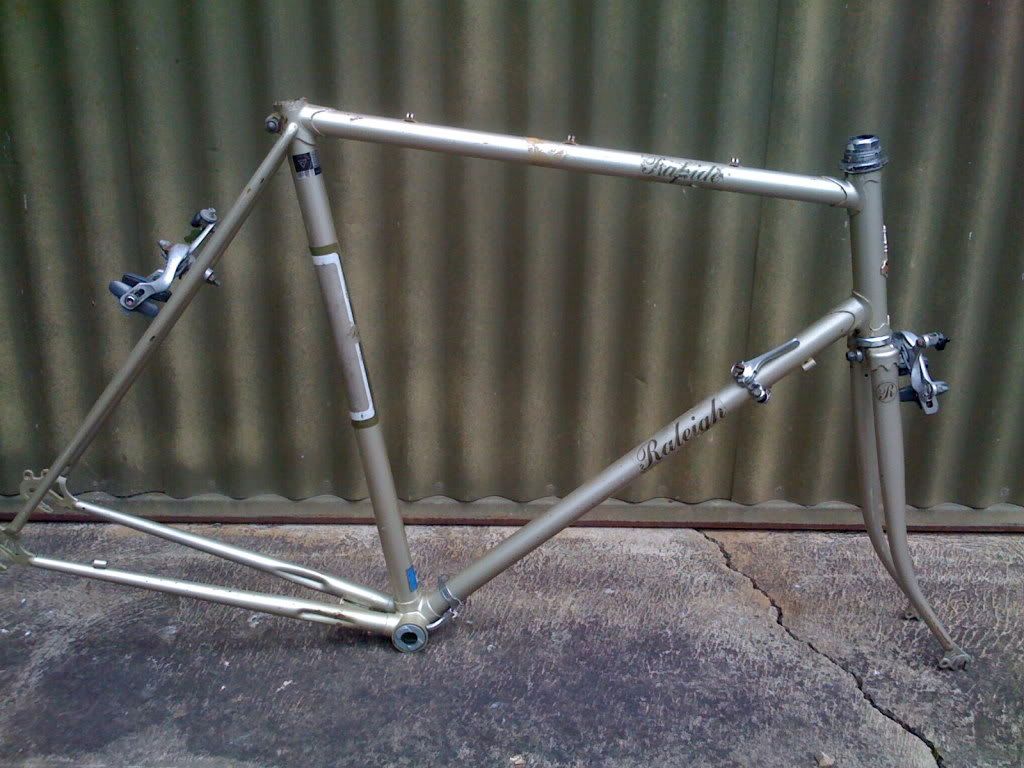 also have this cyclops twenty inch dragstar frame. good for a restoration has a nice fancy headbage $15.
last thing to list is this Kinisis/ easton carbon fork. 1 inch threaded with a 17.5 cm steerer. a nice fork for $50
pick up from mount barker or norwood by arrangement. i am happy to post at your cost of course. PM me with any questions